Automated Help Desk Software to Boost Agents' Performance and Customer Satisfaction
July 1, 2021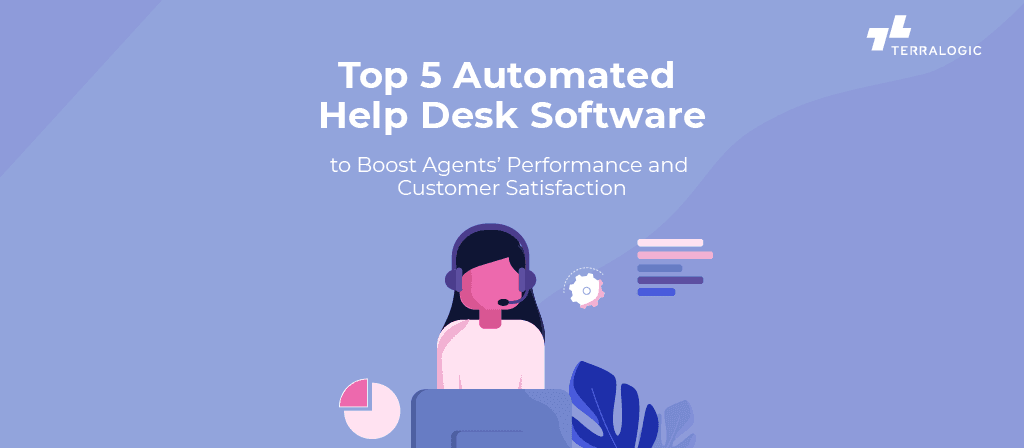 Introduction
One of the most essential tasks of any IT staff is to provide technical support. From the site manager to the network engineer, all of them deal with customer inquiries every day and must do their best to respond to requests and solve user problems.
That is why many companies are now taking advantage of help desk software because they allow an IT organization to receive and solve user problems as quickly and efficiently as possible. Having a help desk helps ensure customer satisfaction, through a special focus on end-user functionality, which increases server uptime, which means more revenue for the company.
It also improves productivity and product quality by tracking and recording customer complaints, sending information to the development team, and then analyzing and providing solutions.
What is Helpdesk software?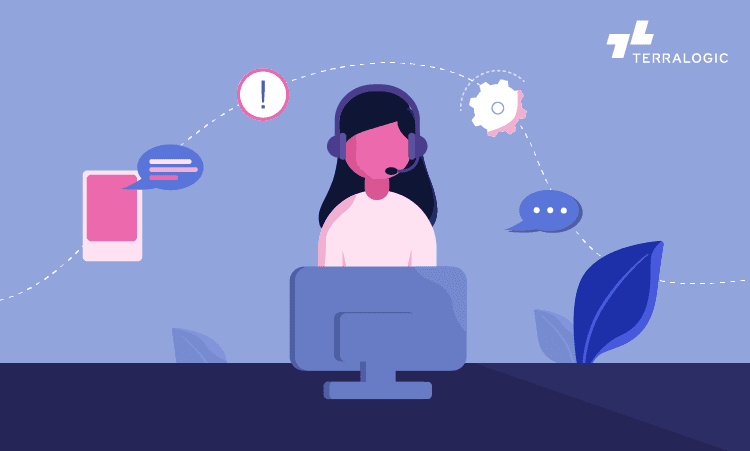 The term helpdesk can be briefly explained as the service support department for information technology (also known as IT department) that specializes in providing information as well as dealing with internal and external inquiries of the company, usually mostly internally. This can be considered as the only connection point between Users (users) and the information technology (IT) apparatus.
The customer support software provides a ticket system for staff to help and answer customer questions, as well as create a portal on the company website.
The customer support platform is used by the customer service team to streamline the support process and provide analytics on customer engagement across all communication channels.
Customer support software may contain additional self-service, social customer service integrations, or live chat software modules, or they may have such capabilities to create a customer service experience. complete goods. Those who focus exclusively on customer support tickets often integrate or run side-by-side with these other customer-engagement products.
To be eligible for inclusion in the customer support software category, a product must:
Organize external customer questions into support tickets and then forward them to customer support staff.

Compilation of questions from email and customer portal.

Hand over the support request form to the support staff for quick service.
Classification of Help Desk forms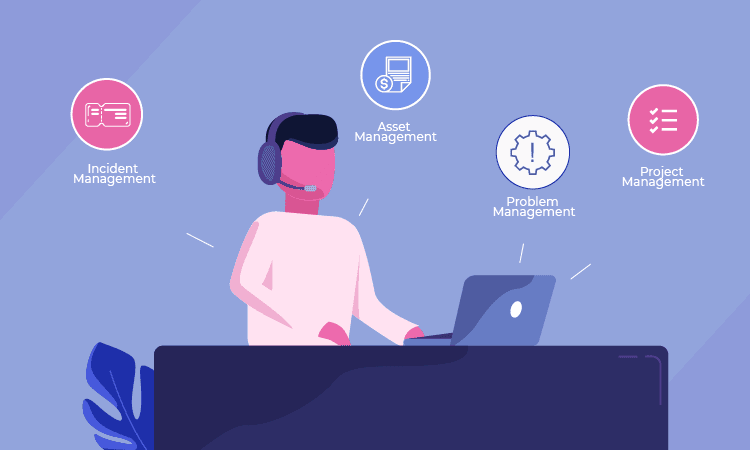 Helpdesk is classified in many ways such as deployment, enterprise size or support functionality, and source code accessibility. But in general, the helpdesk is usually divided into the following categories:
Usually hosted on the Cloud or SaaS platform, allowing organizations to rent solutions on a prepaid basis, helping to save costs and easily scale.
With this form, the company owns and hosts the system, takes full control of the Helpdesk, and is only responsible for maintenance and operation.
Provide standard help desk features, resolve customer queries at lightning speed, improve company operational efficiency.
Thanks to Open Source Helpdesk, Developers do not need User permission and can still access the source code. This reduces customer dependency, making it easier to modify or fix bugs.
The role of Helpdesk customer support software with businesses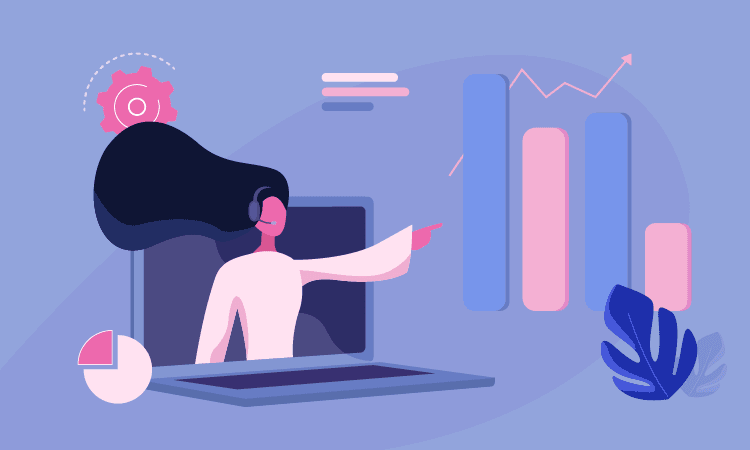 If you're wondering if a Helpdesk tool is right for your business, you're looking to enhance the customer service experience. Understanding the helpdesk's support mechanism will help you make more informed decisions.
Consolidate all your support channels in one place
Even if you don't currently support multiple channels like video, email, or phone, having helpdesk software will allow you to unify all your support channels in one place. Nothing irritates a customer more than starting in one place (such as a phone chat) and being redirected to another channel (via email) to get an answer.
Learn more about how customer service staff work
If your business only communicates directly with customers without a helpdesk, it will be difficult for you to control the work of the customer service staff. You don't know if the information the staff communicates is accurate, how many cases they handle per day,…
Such information is very important because it helps managers evaluate job performance. The help desk has customizable analytics and reports that make everything visible.
Learn about what your customers care about through tagging and analytics
While you can get a better understanding of what your customers are interested in from chats, the tagging and analytics feature that the help desk provides will allow you to have a clearer, broader view of your needs and interests. their wishes. This is the best way to learn about what you can change about your product or service.
Proactively provide useful information and knowledge to customers
In many situations, customers may just want to look up information about themselves or the content of related documents, instead of wanting support. Helpdesk software and tools have a document creation feature, thus helping customers find answers before they have to contact a customer service representative.
With the helpdesk system, businesses can even have access to in-depth analytics to learn the areas of knowledge, the type of documents customers are most interested in, from which to invest more.
Automate tasks to grow your customer service department
Using a helpdesk system will allow businesses to automate a lot of tasks that previously had to be done manually by customer service staff. Therefore, the efficiency of the part will increase rapidly due to saving time and effort.
Control customer interaction history
To avoid the case that a customer mentions a question content many times, the helpdesk saves the customer's contact and access history so that the processing staff can check before answering.
In short, all business companies that interact with customers benefit from a helpdesk system. Depending on the specific field and the size of your business, you can choose the tool and software that best suits you.

How to choose the right Help Desk software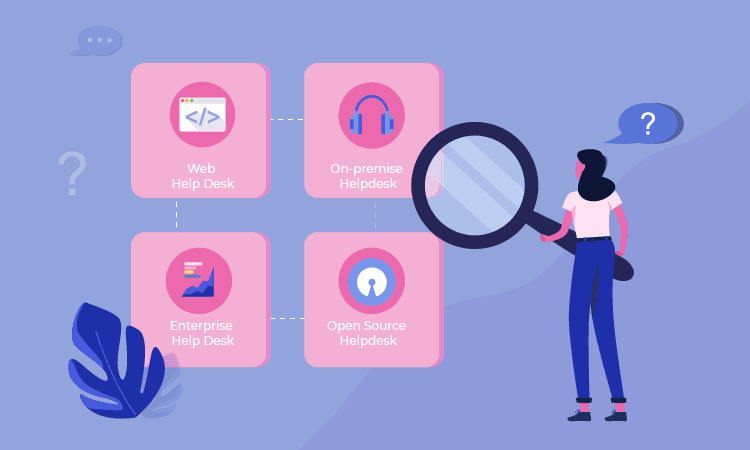 To be able to choose the right Helpdesk software, businesses need to choose for themselves according to the following criteria:
Ability to store, assign, synthesize databases, analyze and evaluate business data.

The ability to screen, rate the importance and filter the list of potential customers of the business.

IT support in the best way.

Multi-channel support: email, SMS,…
Some popular Help Desk software we suggest
1. Salesforce Essential
This fairly popular help desk software provides service and support for small-scale business-related tasks. Very easy to use & operate.
2. Solarwinds Web Help Desk
Solarwinds Web Help Desk comes with automated ticketing management features, incident tracking, SLA measurement & reporting, asset management, and remote support integration. SolarWinds provides asset management and incident tracking features. By integrating Web Help Desk software with Dameware Remote Support software, businesses will be able to best support end-users. Solarwinds Web Help Desk can be integrated with Active Directory and LDAP.
3. Freshdesk
Freshdesk is a reliable helpdesk software, developed in such a way as to satisfy the requirements of both small and large-sized companies and offers a wide range of capabilities such as automation tools, multi-channel support, self-service gata.
4. Jira Service Desk
Jira Service Desk comes with a lot of features to provide customer service and service management solutions. The software has a good user interface and helps to solve problems quickly.
5. ManageEngine ServiceDesk Plus
Software for asset management capabilities and project integration. With enhanced ITSM functionality and ease of use, ManageEngine ServiceDesk Plus helps IT support teams deliver world-class service to end users with cost optimization & reduced complexity.
6. Zendesk Support
Zendesk Support is an interactive and customer service platform that provides support for Omnichannel. This means all customer interactions via email, chat, social media, mobile, etc. all gathered in one place. 
Terralogic 24/7 Technical Support
An easy, cost-effective & faster business decision with your structured and unstructured work that needs superior technical support services.
We provide remote assistance, on-site visits, and online resources such as our advanced ticketing system and customer knowledge base.

With Terralogic business support, you'll get a dependable outsourced support:

Performing daily/weekly/monthly patching, performing backup and troubleshooting errors, preparing EOSS, back-up, SOW, SOP, run book, etc. Cross verifying every back-up activity and reports, backlogs within the time frame and follow-up till closure.
Providing expert technical services responsible for your overall quality of service. We act as a trusted resource for businesses like yours who understand the user environment at all lines of onsite support.
We have the perfect starter kit that you look for in us tech support companies to get your ticketing right and the right package integrated for your IT Asset management. The complete ITSM suite that an IT service desk needs, right from incident management, problem management, change management, IT project management, service catalog, asset management, CMDB and more.

We have the range of services that your IT needs, be it standard IT help desk software, Incident management, self-service portal, multi-site support, SLA management, Help desk reports with asset management, IT asset discovery, Software asset management, asset inventory reports, purchase and contracts management, etc.
Conclusion
Every employee of Terralogic zeal to find products be it internal or for our partners. Our employees are trained to handle pressure and aggressive deadlines. This approach towards customer sensitivity and delivery have given us abundant opportunities to add value in multiple domains and technologies. Partner with us, let's achieve success together.
Keep reading about
cloud
managed-it-services
data-security
software-testing-blogs
artificial-intelligence
user-experience
software-development
digital-marketing-services
data-security
LEAVE A COMMENT
We really appreciate your interest in our ideas. Feel free to share anything that comes to your mind.