Data Privacy and Protection
Protect your enterprise data across multiple environments, ensure compliance with privacy requirements, and reduce operational complexity.
Services We Deliver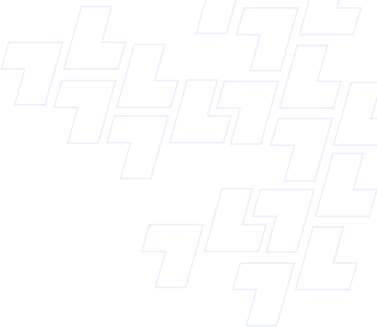 Terralogic, in collaboration with Securiti.ai, enables organizations to safely utilize the extraordinary power of data and the cloud by regulating the complex security, compliance, and privacy risks.
Privacy Impact Assessment & Data Privacy Impact Assessment
Records of Processing Activities (ROPA)
Consent Form
Privacy Notice
Data Subject Rights(DSR)
Cookie Consent
Privacy Policy
Vendor Risk Management
Regulations and Compliance
Data protection laws around the world aim to give individuals control over their data, empowering them to know how and by whom their data is being used, thus giving them control over how their personal data is being processed and used. Terralogic assists in complying with the below privacy laws.
General Data Protection Regulation (GDPR)
Health Insurance Portability and Accountability Act (HIPAA)
California Consumer Privacy Act (CCPA)
Personal Data Protection Act (PDPA) - Singapore
Personal Data Protection Act (PDPA) - India
What is data protection and why does it matter?
Data protection is now governed by the EU General Data Protection Regulation (EU GDPR) under Data Protection Act 2018 which took effect on 25 May 2018 and received Royal Assent on 23 May 2018. Since Brexit, the UK has adopted the EU GDPR into domestic law, referred to as the UK GDPR (Retained law). Data Protection law is the regulation over the access to and use of personal data which is collected, processed, and stored by automated means or in a structured filing system. When operating your business, it is crucial to make sure you comply with the data protection regulation because a violation could result in a sizable fine.
Why should your company abide by data-protection laws?
The current legislation on data protection imposes obligations on both data controllers and data processors. A business is a legal person, this means it can be a data controller if collecting and deciding how and why personal data is to be processed. Depending on how serious the breach was, the ICO may issue an enforcement notice to your company if you don't comply. The ICO will often utilize its enforcement powers to levy a fine on your company if you fail to comply with the notification within the time frame provided in the notice.
What are the requirements for your business for data protection?
Your company should make sure you abide by the Data Protection law when collecting, processing, and storing personal data. Under the UK GDPR, you may process personal data if one of the following six legalities of processing requirements is satisfied:

The processing is authorized by the data subject.
Processing is necessary for the performance of a contract.
Processing is required to fulfill a legal requirement.
Processing is necessary to protect the vital interest of the data subject.
Processing is required to carry out work that is done in the public interest.
Processing is necessary for the legitimate interest pursued by the controller or third party except where such interests are overridden by the data subject.
What data protection standards must be met by your company?
A solid data policy for businesses will include:

the kinds of data to which it applies (such as normal, sensitive, or children).
Who is responsible for data protection.
precautions for safeguarding data.
An explanation of how the business guarantees data accuracy.
Explanation of how the company ensures data is kept accurate.
What to do if an individual asks to access the data that is held on them.
How and to whom the information may be disclosed by the company or its personnel.
How the company keeps individuals informed about the data it holds.
Guidelines to follow while sending data abroad.
Which types of information are covered by data-protection laws?
Data protection regulations must apply to every firm that handles personal information. A few exceptions to this exist, including the household exemption.
Our 15 years of achievements includes: