THUS THE BIRTH OF DEVOPS
What is Devops?
A set of processes and practices which combines the software development and IT operations team together by devops service providers. The primary aim of Devops is to shorten the development life cycle and improve the quality of the softwares/products on a continuous basis.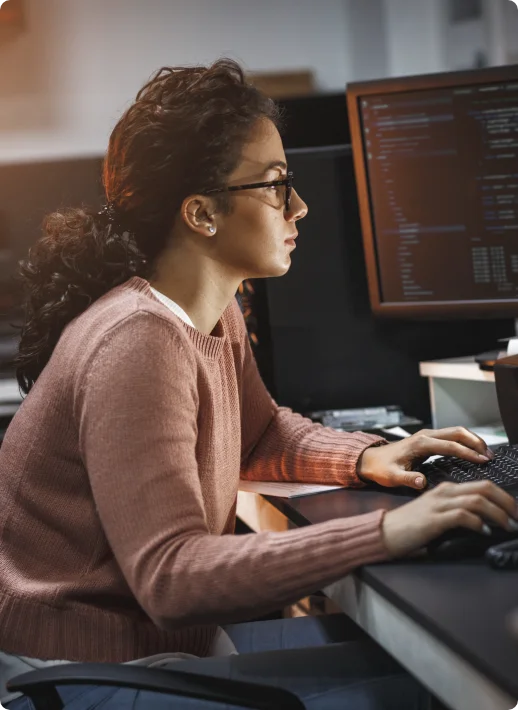 What are DevOps services?
The Terralogic DevOps Platform is a cloud-hosted development environment for continuously testing, releasing and maintaining applications. It includes preconfigured tools, test environments, automation blueprints, leading practices and security features.
Difficult to transform the Legacy applications to DevOps ?
Application with outdated software needs to get an upgraded version. Optimizing to a modernized application like re-engineering and re-coding helps for an easy integration with the current process. Break down the monolith and integrate your infrastructure effectively with Devops which helps to build security to the applications through DevSecOps approach.
What are DevOps managed services?
DevOps managed services gives adopters more of an established iterative process to improve the software development lifecycle to increase quality and velocity. It allows engineers to capture data faster and to be able to leverage it to be actionable.
Why does DevOps use in the application development & Infrastructure process?
DevOps is remarkable in application development. It is useful in infrastructure development with its core operations including code development, code coverage, unit testing, packaging, deployment with infrastructure, provisioning, configuration, orchestration, and deployment as fully-functional applications.
What are the services deployed using DevOps?
Here are some of the services listed, where the DevOps approach can bring to your project:

Consistent Quality ,

CI/CD Pipelines,

Real Time Monitoring,

Resilient Systems
Leverage best in class tools and technology and experienced teams and trusted partners
For faster delivery is what you need, and that is exactly what you get. Your product is built on time
Talk to us today!
Our 15 years of achievements includes: