OUR EXPERTISE
What do we do?
Before starting to design the product, we dig deep to understand the user experience and the way they expect to engage with a digital product. We derive meaningful and actionable insights that represent the voice of the users and resonate with the product's objectives.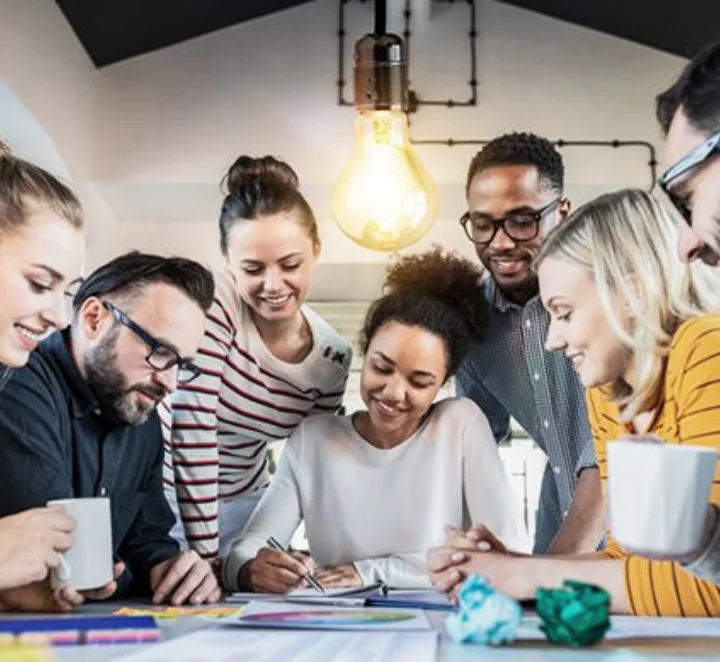 DESIGN TO TRANSFORM LIVES
How do we do it?
Prototyping

Whether it's a mobile app, a website or an enterprise solution, all these ideally should go through prototyping. It's an evolutionary process of improving the basic structure of the product.

Affinity & Empathy mapping

We deploy these techniques to provide a glance into who a user is as a whole. What he says, thinks, does and feels about the product.

User journey mapping

We use user journey mapping to visualise an individual's relationship with a product/brand over time and across different channels.

Information Architecture Modelling

Our UX Designers organize and structure the flow of information and content of the websites, web and mobile applications that converts your visitors into a customer.
What is User Experience Design?
User Experience (UX) Design is the process of building meaningful and relevant experiences for every user of a digital product. This involves the design of the entire process right from wireframing, prototyping, branding, user journey mapping to branding and positioning the product in the market. The core idea revolves around fulfilling every need of users.
Why do we need UX Design while developing our product?
The first impression matters, it can make or break your product. A UX Designer not only empathises with your end-users but also ensures to aligning your business goals with the product's performance. They think about how the product should be structured, how each interaction leads to the next, and what the users will want to do at each phase of the experience.
How is the UX Design process conducted?
The UX Design process follows a design thinking approach which starts from User Research. The insights gained from the research sets the ground for UX Designers to create a tangible flow of information through wireframes and prototypes. They develop a logical information architecture closest to a real-time product, that could be tested with the users.
Our 15 years of achievements includes: