5 reasons why enterprises should use Microsoft Azure
February 28, 2023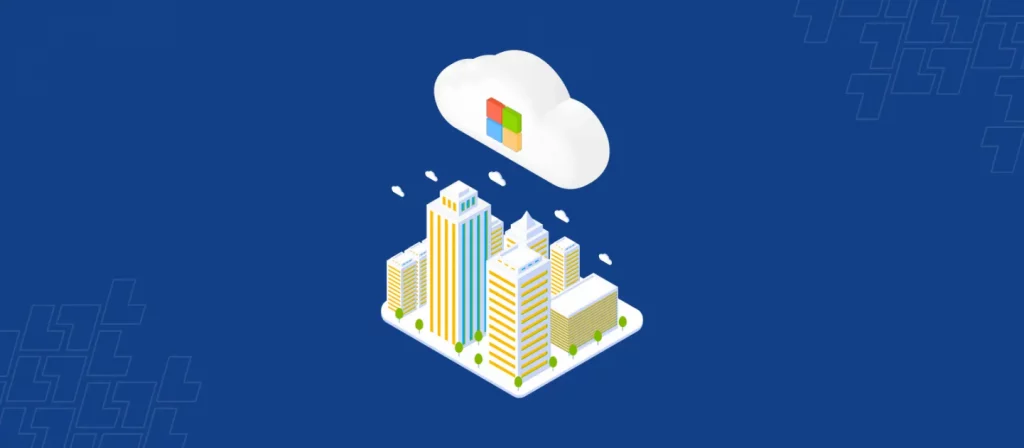 Introduction
Enterprises around the globe are achieving great success with Cloud-powered solutions and public cloud servers are by far the most common method. In the market, there are many available cloud computing platforms, in which Microsoft Azure Managed Services is currently among the leading Cloud service providers with over 715 million global users. This platform can offer flexibility and boost your company's progression.
So, what is Microsoft Azure? Why should enterprises integrate Azure? And how to migrate to Azure Cloud Services successfully? Let's explore through this blog!
What Is Microsoft Azure?
Microsoft Azure is a dynamic cloud computing platform operated by Microsoft. It is designed to offer multiform services such as computing, analytics, networking, and storage services. In the public cloud, users can choose from these services to build, check, carry out and manage new applications or run existing applications. The purpose of Azure Management Services is to help users manage their cloud infrastructure more effectively, and securely.
Microsoft Azure is well known for being fast, dynamic, and cost-effective which makes it become one of the best public clouds on the market. Currently, Microsoft Azure offers a wide range of services and applications, including:
Azure Boards: Plan, track, and discuss projects across your team
Azure Pipelines: Easily build and push images and containers to completion
Azure Repos: Add validations and marketplace extensions and create your own using webhooks
Azure Test Plans: Confidently test and ship products using manual and exploratory testing tools
Azure Artifacts: Create, host, or share packages with your team from any pipeline
With Azure cloud computing services, businesses will have enough of the operational tools needed to deploy your business successfully. Compatible with Windows and Linux operating systems, Azure helps prevent potential issues and simplifies your business processes, making your life easier.
Benefits that Microsoft Azure offer enterprises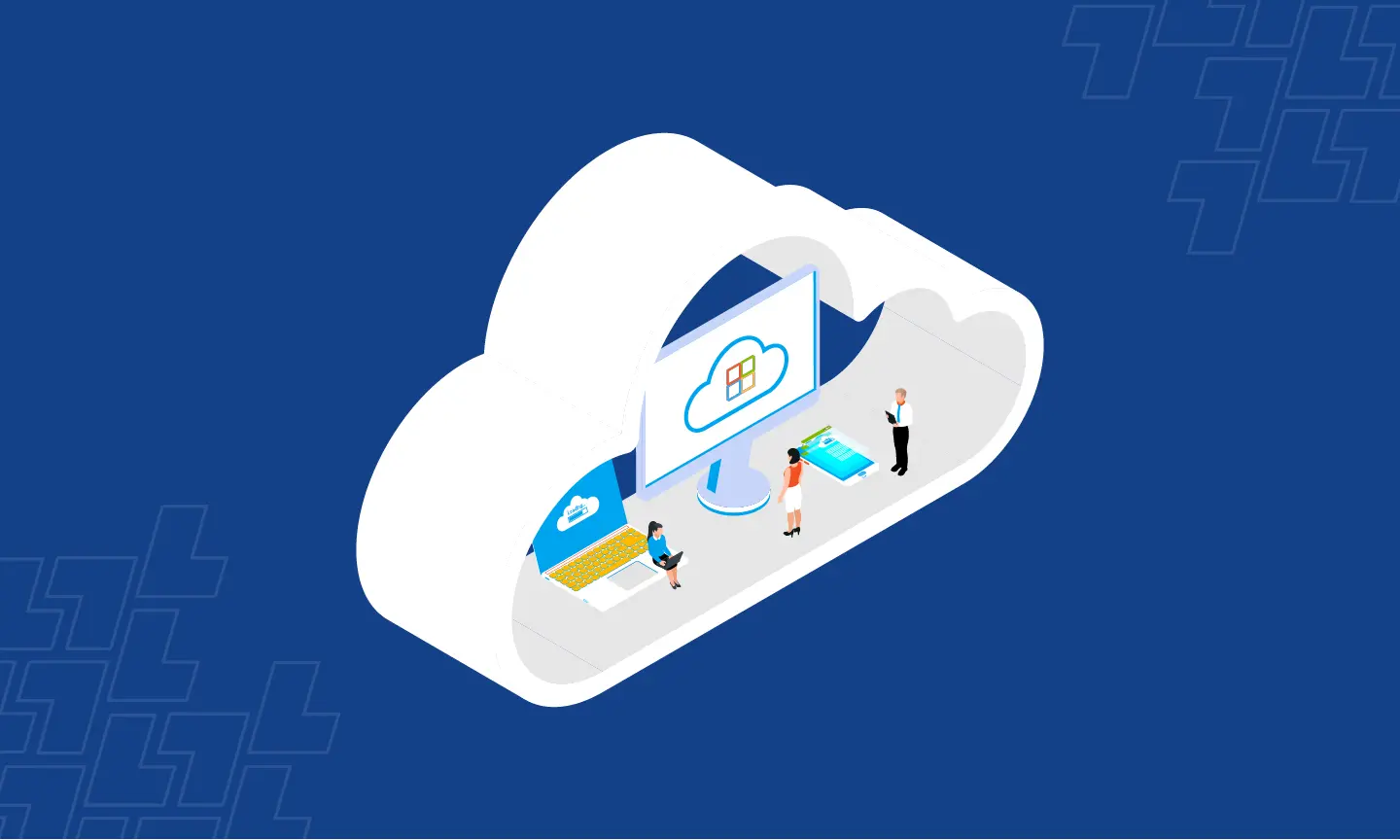 According to CB Insight, the annual growth of Azure Management Services (AMS) and Google Cloud Platform (GCP) is almost double that of Amazon Web Services (AWS). According to Microsoft stats, 95% of Fortune 500 companies use and trust azure consulting services. Moreover, Azure is also holding more than 29% of application workloads in the public cloud. These figures are achieved as a result of Microsoft's significant advancements over the years. 
If you are planning for migrating to the cloud, you should consider some of the reasons below to understand why Microsoft Azure is one of the top options. 
1. High Availability
Microsoft has a vast global footprint coupled with its large number of data centers across the world ensuring greater redundancy. The extremely high availability of these Azure cloud storage facilities makes it easier for enterprises to migrate data and applications to anywhere.
2. Security
In order to securely store data, Microsoft Azure guarantees the best security and protection for all your data is held in the cloud. Beyond just its standard security model of Detecting, Assessing, Stabilizing, Diagnosing, and Closing, the Azure cloud platform meets technical industry-specific standards. The management function regarding multi-level protection, multiple compliance certifications, and cybersecurity controls of Microsoft Azure are all in place to make sure a higher level of security within the cloud environment. 
3. Flexibility
The market has ups and downs, and so do all businesses hopefully many more innovations to exist along with these ups. As your business develops and expands, your cloud service does too!  An essential point is that Azure is always complex; the flexibility feature applies to all reserves. Its flexible structure makes increases the ability to scale up the data storage capabilities dynamically.
4. Cost-Efficient
One of the biggest benefits of Azure is that its consumption-based pricing structure is more cost-efficient. Microsoft Azure offers a payment plan based on what businesses use and allows them to manage their budgets efficiently and decrease infrastructure costs.
5. Technology-Driven
With Microsoft Cloud technology, businesses can focus on building scalable apps and releasing features faster. Not only does it help drive innovation for existing and future applications, but it also builds connected, cross-platform experiences tailored to customer experiences through using AI and machine learning. Enterprises can also take advantage of exceptional features such as machine learning functionality, cognitive services, data processing capabilities, and Internet of Things (IoT) capabilities to develop, test, launch, and optimize new and existing web applications.
Experience Seamless Azure Migration process with Terralogic!


Terralogic specializes in migrating businesses to Microsoft Azure, but we don't stop there. As businesses take on this transition, we support in project management and cloud strategy consultation to guarantee you're staying on the right track to achieve business goals. We constantly monitor your cloud-based environment, ensuring that it is always up to date. Let's think of us as your Azure infrastructure architects, we implement step by step from designing to perfecting a cloud-based home for your applications, data, and assets.
With our Azure Managed Services, businesses can gain immediate advantages and save monthly service costs without paying extra for the software separately. The benefit of developing an innovative infrastructure strategy and implementation process allows you to run your business applications efficiently without any interruptions. We offer tailored Azure plans to meet any management service needs, designed by our experienced Microsoft technical experts. With Azure, your strategy is always put in place and followed through with optimization!
Begin your Azure Consultation with us!
With many years of experience in the IT and engineering industry, Terralogic has built an outstanding team and a wide range of capabilities, offering your organization peace of mind and comfort.
We not only manage your IT, but also facilitate your growth and educate you on the Microsoft Azure Cloud throughout the process. Our comprehensive solutions are designed to tackle even the toughest challenges, and we take pride in delivering reliable and dependable service."
Keep reading about
cloud
managed-it-services
data-security
software-testing-blogs
artificial-intelligence
user-experience
software-development
digital-marketing-services
data-security
LEAVE A COMMENT
We really appreciate your interest in our ideas. Feel free to share anything that comes to your mind.