blogs
managed-it-services
What to look while choosing your IT support service
September 7, 2021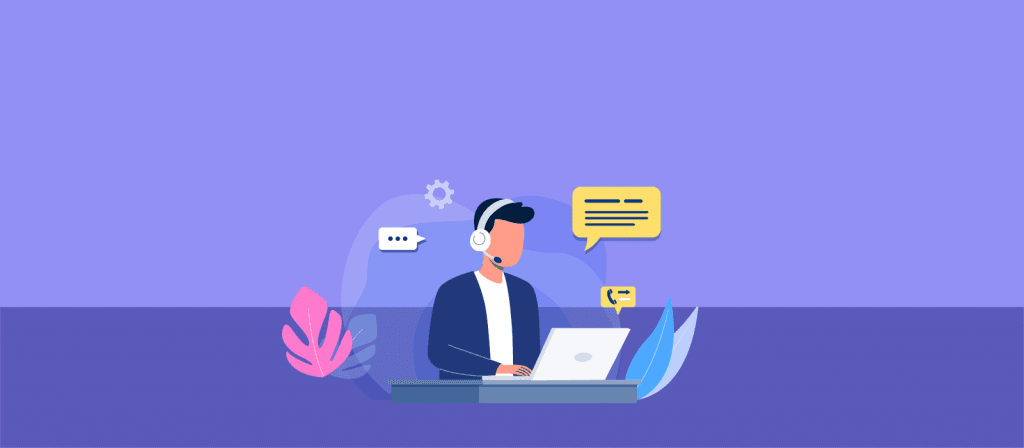 Introduction
Since technology took over, worldwide businesses are making innovations like never before. And with information technology being a vital part of every business, the IT support for them becomes important. And with this rising demand,  IT support services are helping businesses overcome IT-related business challenges, increasing efficiency, profitability, and helping them scale by minimizing human resource challenges.
However, even in 2021, not all companies are equally equipped to manage IT or hold the necessary resources, or sometimes don't have access to the required technical support and experience to manage these IT challenges. 
This blog explains what you must look out for while opting for IT support services to help you accomplish your business goals.
What is an IT Support Service?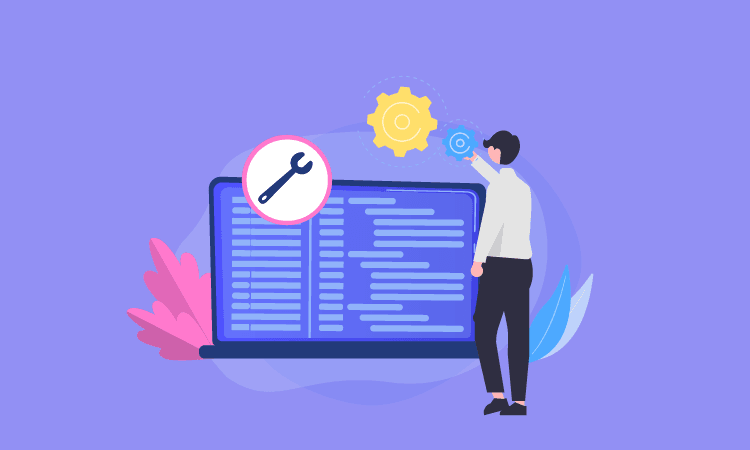 First, let's understand what IT support services are? 
IT support or managed IT services, or outsourced IT, is a third-party service that provides infrastructure, IT, and other technical support to organizations. It involves proactive monitoring and maintenance along with priority support and user and device management, to keep IT systems operating at peak performance. Not only do issues get resolved quickly, but businesses also have access to the latest technology and innovative solutions that can maximize productivity as well as increase profits.
What you need to expect from your IT Support Services Provider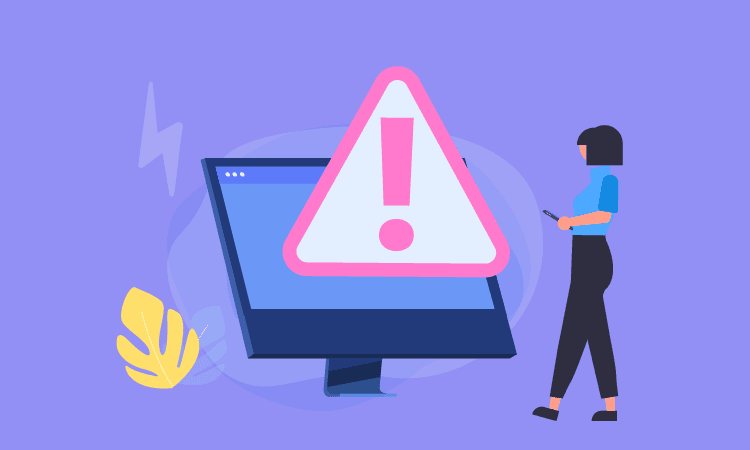 1. Is it Maximizing your ROI?
As businesses are looking closely at their financial investment, many things can be considered important to prioritize and essential to invest in. Having an in-house IT professional on your books might sound like the preferred option; however, this certainly isn't the best option financially for many businesses.
Outsourced IT support is an investment. But this is one of those investments that is guaranteed to bring about a higher ROI and save on company costs over time. You must be paying less for the same, if not better, level of tech support. And you must be able to focus on your core competency, giving your business a better opportunity to grow faster.
2. Are you getting cutting-edge solutions, uptight network, and business security?
Cyberattacks happen daily, and it's only a matter of when your enterprise becomes the next victim. Businesses big or small can suffer from highly damaging cyberattacks and protecting your organization against these attacks can sometimes feel like a never-ending game of security whack-a-mole.
Look for a Managed IT service provider that devotes time, expertise, and resources to help your business improve its security efforts and stay ahead of potential security concerns. From firewall configuration and anti-malware software to network monitoring and education on cybersecurity best practices, MSPs focus on full-service protection.
3. Is your provider delivering consistently?
Customers are the lifeblood of any business. And these days, businesses have evolved to focus on enhancing customer experience by providing responsive, fast, and informative customer service. With almost everything done digitally these days, you'll need a reliable tech support team to optimize the tools you need to keep your customers satisfied.
With a tech support team, you'll ensure that your clients are receiving the service they require and expect. This may include perfect wireless internet connections, seamless software use, and easily managed phone lines. Therefore, your IT provider should be consistent to help increase the reputation of the company in aspects such as trust or professionalism. It could even facilitate the expansion of the customer base and annual revenue.
4. Are you able to optimize your business's high-growth and market expansion?
Managing technology resources as an organization is a challenging aspect of running a business. Overestimating needs can lead to wasteful spending of critical funds. Underestimating can leave you without adequate support for employees and customers. The constant changes in technology can prove too much for any organization to keep pace with. That's especially true when growth demands focus on making your business better and beating the competition. 
You need a dedicated and knowledgeable Managed IT service provider who can help you make sense of technological shifts, recommending and implementing what works best for your business situation without additional legwork and distraction for your team.
5. Has your time efficiency increased?
As we all know, dealing with technological problems alone can suck up a lot of time. Without an IT expert on call to help you when you need it, it's easy to lose time on technological difficulties. Businesses should skip technological problems by investing in good computer maintenance. Focus on important internal work, such as business strategy or employee management, and allow professionals to take care of IT problems.
One of the biggest benefits of managed IT services is knowing that experienced professionals are taking care of your technology investment so you don't have to. So while outsourcing your IT management and support, you have to make sure their services empower you to do what you do best without worrying or going on day-to-day supervision of your IT resources.
6. Are you getting easy-to-implement business efficiency strategies?
Ultimately your business efficiency depends on the wise decisions you make to keep it functioning well, providing the service or product needed, and giving excellent customer support and satisfaction. As a business owner, having effective scalability and timely execution is a competitive advantage that you want to count on.
Look for a proactive managed IT support service provider that helps you improve your business' operational efficiency by monitoring your IT infrastructure, detecting system issues before they occur, and proactively addressing them with minimum to no business disruption. As a result, fewer incidents will happen randomly, and your business downtime will drastically reduce.
7. Are you receiving exclusively personal and specialized services?
Every company's technology infrastructure and system are different. By providing custom-built IT plans to meet the needs of each business, IT support helps improve not only business operations but also solve complex issues when it comes to a single system. With a professional technical support team, you are guaranteed to receive customized service that is tailored to your business and its ongoing changes.
Today's IT support services don't only provide IT solutions when there is something wrong. IT support services provide you with the latest and greatest technology and upgrades to always be on top of your business needs and the customer's wants.. So while you are busy innovating, your IT provider keeps providing what your business needs, without you worrying about it.
Here are some Tips to Find the Right IT Services Solutions for Your Business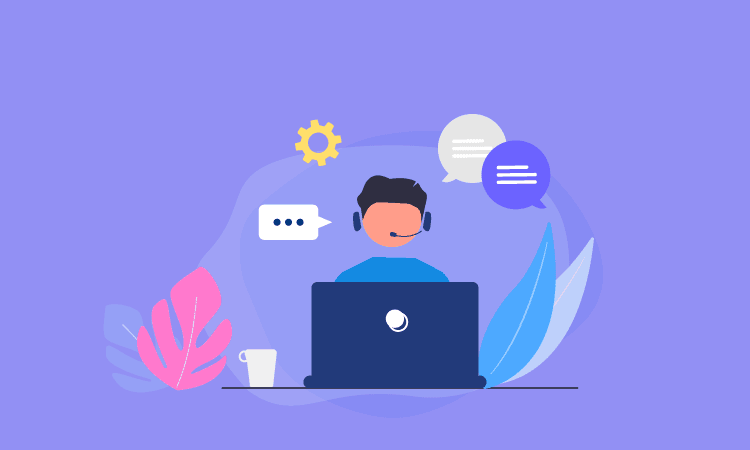 To get the most out of your investments, consider these 9 factors for choosing the right IT support for your business.
Expertise and experience

Response time and success rate

Proactive management

Certifications, partnerships, on-going Training

Secure IT environments

Clear and transparent contract 

Reasonable pricing

Business continuity solutions
Conclusion:
To conclude, managed IT support services can considerably improve business efficiency and profitability. This is because, for the same or less than the cost of an in-house IT engineer, you can improve your business' operational efficiency, profitability, scalability, and redirect your limited resources to more critical aspects of your business. 
From start-ups to the largest of commerce, Terralogic supports all company sizes and verticals with experience in healthcare, finance, education, non-profit, utilities, and construction, allowing organizations to secure data, cut costs and improve business outcomes.
Keep reading about
cloud
managed-it-services
data-security
software-testing-blogs
artificial-intelligence
user-experience
software-development
digital-marketing-services
data-security
LEAVE A COMMENT
We really appreciate your interest in our ideas. Feel free to share anything that comes to your mind.