blogs
mobile-application
software-development
Understanding Budget To Build Your Own App
April 6, 2021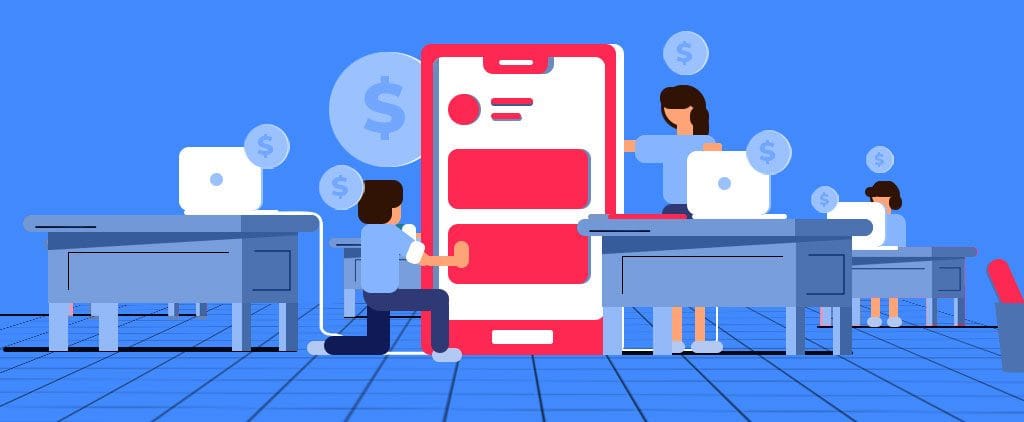 The cost of developing a mobile application depends on various factors including the feature integration, functionality, and the platform on which it is launched. Most mobile application development companies offer a package based on the number of hours spent in development. Some companies make cost estimates based on features and development platforms.
The main factors that determine the total application development cost include:
Project time

Development team

Cost of application elements

Cost after release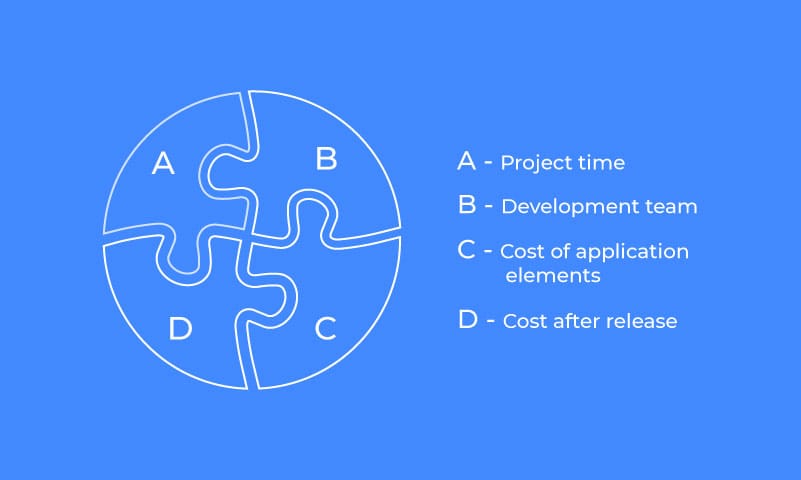 The mobile application development market is huge and growing. Whether to hire a team of developers or outsource your app project – it's up to you.
Here let's discuss the 4 factors below:
1. Project period
The cost of developing a mobile application depends mainly on the development. Now, the duration depends on the complexity of the application. The hourly rate model is purely based on project time. Many developers offer a milestone-based model, which also depends on duration.
Various application features and functions such as screens, buttons, and application logic are important determinants of development time. Furthermore, complex application solutions may require custom code and third-party Application Programming Interface (API) that will ultimately increase application development costs.
2. Development team
Based on the project requirements, you can hire dedicated and experienced developers as a basic or extensive team. The base team consists of one UI / UX designer, two programmers, and a Quality Assurance (QA) executive. If your application needs backend infrastructure for API development then the backend developer should also be part of this group.
Want to create an application?
New beginnings of digital transformation with TerralogicDesign your Unique Apps to approach customers successfully. Let's grow your business with us!
The expansion team has one senior designer for the admin panel and three to four developers for the iOS and Android platform in addition to the basic app development team.
The decision to hire a basic or extended team is based on the complexity of the application. The integration of specs, animation, customization, and other technological advances are the main aspects to consider while hiring mobile app developers.
While calculating app development cost, we follow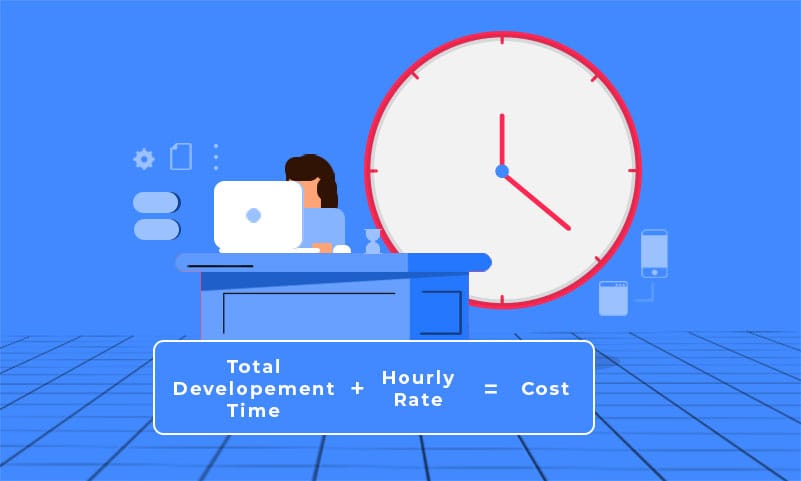 3. Integration of application elements
Each application has several standard features according to its subject and goal. In addition to these features, your application may require other features to meet business requirements and provide a pleasant user experience for your customers. All of these features determine the technical complexity of your application.
Here are a few notable features that have a big impact on development costs: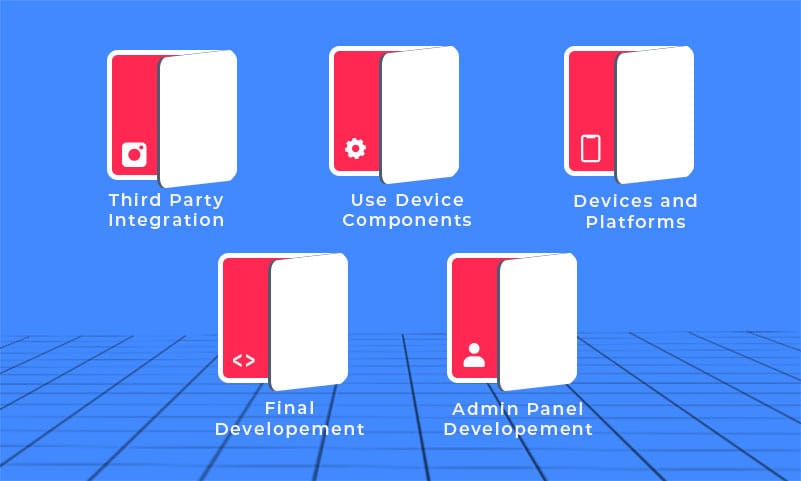 Third-party integration: It includes integrating third-party elements like libraries, services, and frameworks. Services include the ability to share social media with Facebook, Twitter, or Instagram among others, geotagging, etc. Even in-app purchases are technically complex as it requires third-party payment gateway integration.
Admin panel development: The admin panel can handle application activity, manage users and content, view statistics, and perform other operations. The admin panel can be customized to suit business needs and therefore requires expertise and experience.
Final Development: This mainly involves creating an operating system that provides an API for exchanging data between application and database. In a nutshell, the backend implements the application's business logic.
Use device components: With features like taking pictures or recording, editing videos, sharing location, scanning barcodes, and QR codes – all require setting up and using components like Camera, GPS, NFC, Bluetooth, gyroscope, etc. These components differ between different device types and manufacturers. These components differ between different device types and manufacturers.
For example, iOS app development aims to create business-centric applications using the security features of the iPhone.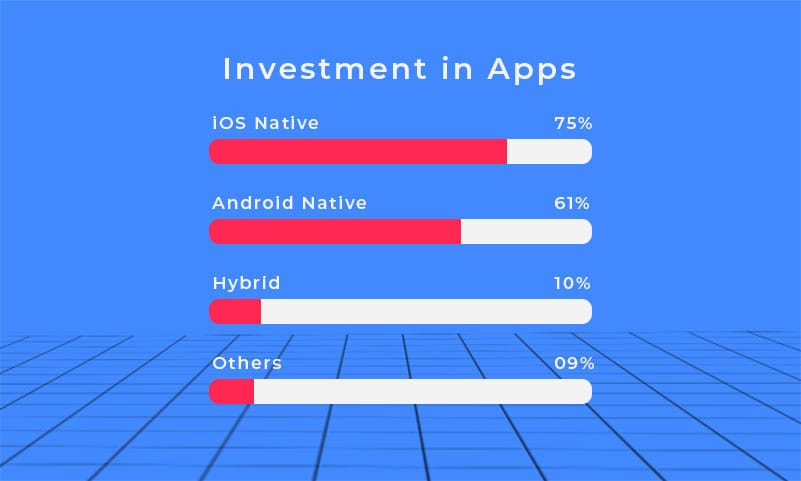 Devices and platforms: You can choose ion app development where an app is designed to work on all major platforms, and the better aspects are tailored to the platform requirements.
4. Costs after release
Once the app is tested and released on the market, the next challenge is to make its presence felt. Your efforts to reach this goal include app advertising campaigns, app analytics, and App Store Optimization (ASO) techniques.
Other post-release activities include app maintenance, updates, customer support, backend server maintenance, cloud storage, etc. Post-release costs are not part of the cost. developer fees and developers provide them as additional services. In short, you need to keep maintenance terms and support costs to update your application.
Explore how much your own app approximately costs
If you want to find out more about costs for your own project, please contact our team. We will evaluate your project idea in detail. This estimate will more realistically match your project requirements.
Also, sometimes, your application needs a special function, custom feature integration, or any legal permissions. In such cases, application development costs may increase.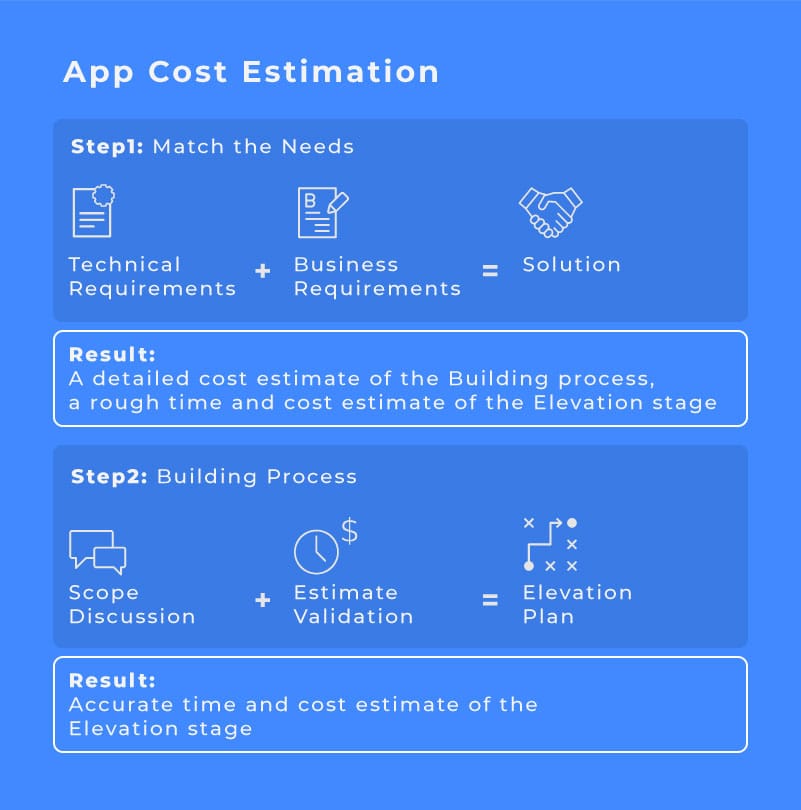 Keep in mind
Please note that the cost of the application will vary by market and trend. What we are learning about in analyzing the costs of building the application will take the most objective perspective and provide a reference value to discuss with you on your business project. We are not sure that your project cost will not be higher or lower than what is suggested in the article. However, we strive to give you a good overview of how a quality product will be conceptualized and implemented.
Wish you success with your ideas.
Keep reading about
cloud
managed-it-services
data-security
software-testing-blogs
artificial-intelligence
user-experience
software-development
digital-marketing-services
data-security
LEAVE A COMMENT
We really appreciate your interest in our ideas. Feel free to share anything that comes to your mind.