UI UX or Graphics Design: Which Type Of Design Is Right For You?
October 25, 2023
As the digital world expands in terms of technology, brands are trying more ways to grab audience attention. Since it's a hidden belief to consider visuals more catchy and informational than words, the role of designs and visuals is propelling day by day. Graphic designing and UI UX designing are two approaches that companies use to create eye-catching designs. Thus, the demand for graphic designing and UI UX designing is increasing along with the advancing technologies.
But, sometimes you might have seen people get confused between graphic designing and UI UX designing. Is there any actual difference between these two design approaches? If yes, then what makes it different?
This blog will help you understand the significance of graphic design and UI UX design. But, before jumping onto it, let's first introduce ourselves to them.
All About UI UX Design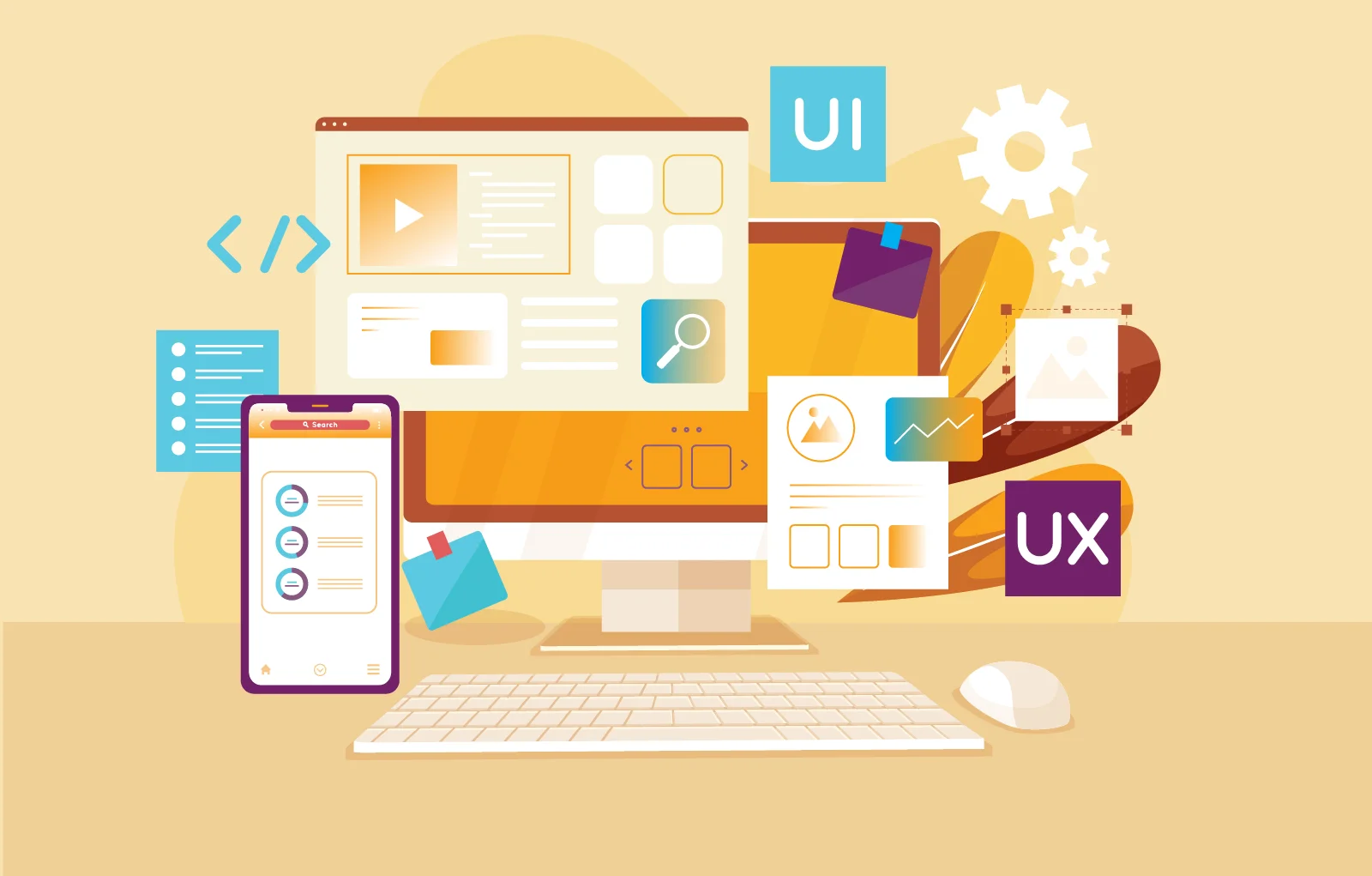 There are wide variations in the customers' needs and expectations as the digital world evolves, and the demand for UI UX designing is propelling with increasing opportunities. UI and UX designing are two closely related approaches with a bit of differentiating characteristics aiming at creating eye-catching digital products or services that satisfy the customers.

UI Design
UI designing deals with designing the user interfaces, responsible for the user's interaction with the product. The key role of the UI designers is to create an intuitive user interface that aligns with the business goals and the user needs. Implementing elements such as buttons, layouts, typography, colors, etc. creates an impeccable design that enhances user satisfaction.
UX Design
UX designing is all about embracing the overall experiences while interacting with the digital product. Understanding the user needs and expectations, UX designers create efficient products that are easy to use and navigate. With various research and testing methods, UX designing ensures usability, accessibility, and user satisfaction.
Major Significance of UI UX Design
Focus and Scope 
UI UX design focuses on creating user-friendly, eye-pleasing, and interactive interfaces to improve the overall user experience. It is a long process from user research and understanding the pain points of users to creating the user interface and then testing its usability. UI and UX designers ensure that the digital product meets the user expectations and aligns with the business goals.
Skills and Responsibilities
UI UX design is user-centric and involves responsibilities such as creating unique and impressive user interfaces that will ensure a smoother journey and navigation. It includes designing site maps, wireframes, prototyping, etc.
Efficient UI UX designers require skills to create stunning & intuitive designs such as user research, usability testing, and information architecture. This would aid in meeting the needs of the customers and tying it with the business goals.
Requirements
UI UX design involves a broad range of tools based on tasks such as wireframing, high-fidelity prototyping, usability testing, etc. Some effective tools and software UI UX designers use are Figma, Adobe XD, Sketch, etc.
Actions and Outcomes
UI UX design is about satisfying the customers by understanding their pain points and needs and resonating with the business goals. The performance metrics of the UI UX design process are considered as the conversion rates, user satisfaction scores, and even client feedback.
All About Graphic Design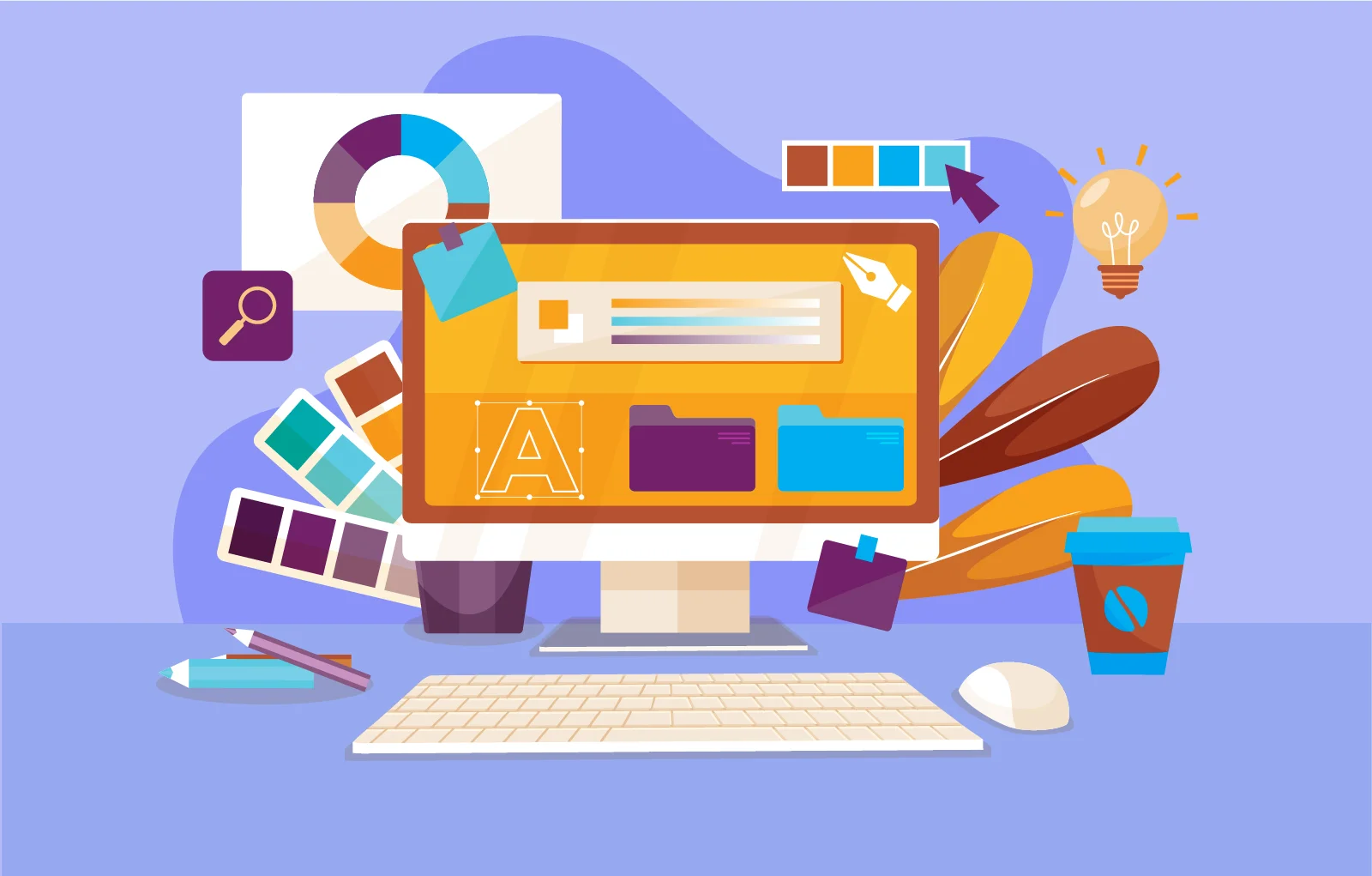 Graphic design is a digital approach where the designers tend to create impeccable visual content to promote the visual communication of the brand. Utilizing a wide range of elements such as typography, colors, layout, etc., the designers create a variety of visual content, including print materials, logos, illustrations, web designing, and more. Understanding the expectations and needs of the target audiences, graphic designers create designs that meet the brand goals and objectives.
Key Significance of Graphic Design
Focus and Scope
The key significance of graphic design relies on its focus and aim. Graphic designing focuses on designing visual elements and content that opens the gateway to communicate the brand's message and embrace the brand's identity. It covers fields such as logos, illustrations, posters, social media content, and more.
Purpose and Skills
A day as a graphic designer involves discussions with art directors, and utilizing illustration tools and photo editing software to create visual content. The key purpose of graphic designing is to evoke emotions through compelling visuals in a brand-centric manner.
The skill set essential for graphic designers might vary a bit from UI UX designers. Along with the above-mentioned tools, understanding the composition of color theory, composition, and typography are skills necessary for graphic designers.
Requirements
The software and tools used in both approaches are different and depend upon the tasks they work on. Graphic designers mostly utilize tools and software such as photo editing software, illustration tools, layout editing software, and more. Other essential requirements needed during the process are tablet, stylus, etc.
Actions and Outcomes
The key reason for a business to focus on graphic design is to enhance brand recognition and identity by conveying the brand message in a visually appealing manner. So, the actions and outcomes of the process would be monitored by the client's feedback, aesthetic appeal, brand recall, conversion rates, and more.
Wrapping it Up
In the current world of dynamic digital evolution, the role of graphic design and UI UX design are irreplaceable. As said above, Graphic design results in grabbing the audience's attention by conveying the brand message in a visually appealing way. Whereas, the UI UX design is an approach to offer a seamless experience to the users' journey. 
Even though both approaches differ from one another, both are closely related to attracting the target audience and building trust with them. So, as technology advances, implementing both approaches will increase your audience engagement and interaction and boost customer satisfaction. 
Keep reading about
cloud
managed-it-services
data-security
software-testing-blogs
artificial-intelligence
user-experience
software-development
digital-marketing-services
data-security
LEAVE A COMMENT
We really appreciate your interest in our ideas. Feel free to share anything that comes to your mind.