Top Dell Server Solutions- Best For Smart Performances
November 14, 2023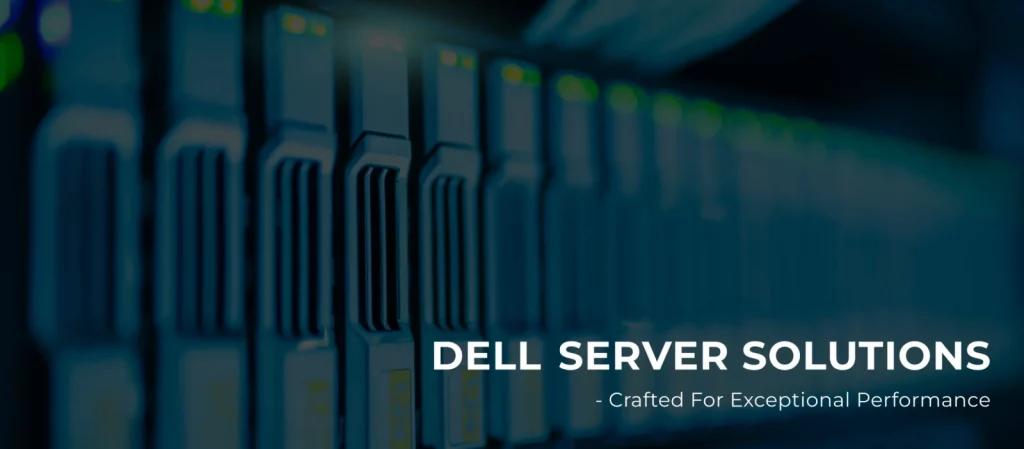 In today's technically evolving world, there is a significant need for advanced solutions for organizations. One such crucial necessity is the high-performance server solutions for the devices of the organizations. There is a wide range of server solutions that meet the various needs of the business. Dell is one of the renowned industry leaders that provides a wide range of extensive server solutions such as Rack servers, Tower servers, Modular servers, and more.
This blog will aid you with reviews of some high-performance servers of Dell used for various needs. Before jumping into it, let's discuss a few things proving the need for these server solutions. 
Why Choose High-Performance Servers?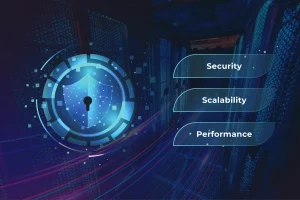 It doesn't matter whether you are running a startup or a large-scale business, the need to embrace the online presence and manage a bundle of tasks remains a concern. In such cases, these high-performance servers play a key role in improving the efficiency and performance of diverse applications and operations.
Some benefits of these servers are mentioned below
Maximized Responsiveness
The aim of installing high-performance servers is to handle time-consuming tasks and heavy workloads. It acts as a bridge that enables your application to run smoothly. Since speed and responsiveness matter in every business, the demand for high-performance servers becomes irreplaceable. Preventing downtime, and boosting the speed with reduced latency through high-performance servers embrace the overall user experience. 
Enhanced Support
Depending on various business-related applications and resources such as machine learning, video processing, etc., it has become necessary to have server solutions to manage heavy tasks. These servers such as modular servers, rack servers, etc., are equipped with large memory, and powerful processors to experience maximized performances. It will eventually increase productivity and aid the company in making better-informed decisions.
Increase Reliability
Implementing high-performance servers will always be a helping hand to correct errors and deliver robust and effective backup solutions. It maximizes reliability, reduces downtime, and improves the accuracy of the operations.
Mentioning some Dell servers offered by Terralogic that play a crucial role in transforming your process hassle-free and maximizing performance.
Servers we offer: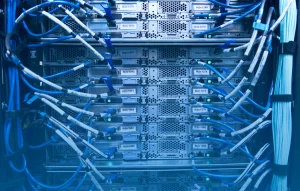 Rack Server

Best for Reliability
Are you running a data center or computer environment? Then, Rack servers are an unavoidable pick that is responsible for high reliability and scalability. Being versatile, it is available in various forms providing an immense number of customizable options that satisfy the user's needs.
With maximized performance, Dell's Rack server is known for its highlighting features such as redundant and hassle-free power supplies and remote management capacities. Organizations and companies consider various factors such as computing requirements, budget, and future strategies and plans while choosing perfect rack servers. Handling diverse heavy tasks, rack servers could be a great pick for critical operations and help collaborate autonomously across the IT landscape.
Tower Server

Best for versatility
Are you looking for a server that delivers powerful performance for your business? Then, the Tower server could be a good choice for you. Even though it was created for basic business needs, it is capable of foundational workloads.
Being easy to deploy, the tower servers could be a better choice for managing, automating, and simplifying the tasks of office and edge environments. Based on various needs, these tower servers could be easily upgraded to adapt to the workflows. In addition to these features, these servers help in safeguarding confidential data through built-in security features. 
If you are running a small-scale business or startup in remote locations, tower servers could be a good choice due to quiet operations. 
Modular Server

Best known for flexibility
Also known as a blade server, a Modular server is a great choice for users looking for efficient server management. The goal of designing this power server is for hot-swappable changes that will aid the administrators and other users so that there is no need to power down any rack or server in case of installing a new server. 
Modular servers are a specific type of server that enables the integration of multiple server modules into a single enclosure. This particular module system allows the collaboration and combination of different storage, computing, and network resources to adapt to the changing workloads and operations.

XR Server

Best for extreme durability
Looking for servers that withstand extreme conditions in business such as manufacturing, oil, and gas? XR servers could be a great choice for maximal conditions and critical applications. Due to the advanced components, XR servers could handle situations like weather, dust, and extreme temperatures.
With extreme durability, XR servers are a great pick to withstand harsh environments such as shock, vibration, and temperature. Delivering ubiquitous hardware security characteristics, the server is the best for data integrity and protection in extreme conditions. These Dell servers provide reliable support by providing backup, monitoring, and optimizing the uptime with a great life cycle.

Poweredge 15G

Best for cutting- Edge Performance
Being one of the new advancements in the Dell series of server solutions, Poweredge 15G could be one of the best picks for modern and advanced business. When we say it is a resource of cutting-edge performance, we mean the PowerEdge 15G is an all-in-one solution for people expecting scalability, performance, and robust security. Being accessible and supportive of diverse options such as CPUs, memory configurations, and even various storage options. 
Delivering comprehensive protection, the PowerEdge 15G is the best choice for users who have security concerns about hardware protection and intrusion issues.
Poweredge 14G

Best budget-friendly choice
For users searching for server solutions with a blend of performance and affordability, Poweredge 14G could be a great choice. Dell's Poweredge 14G is a reliable option for small to medium-sized businesses.
Having customizable features, PowerEdge 14G is a server solution that satisfies the user's needs. With great flexible configurations, this server delivers maximized SAP performances. The comprehensive security options aid the users in experiencing agile automation in your business.
Choose the Best Server for your Needs!

Catering performance based on the user needs, Dell's products always stand out in the competition. The servers including modular servers, tower servers, XR servers, etc. could be a perfect solution for modern business needs. But even though these products are best in their features, you need to figure out your needs and consider the features that you look for while buying server solutions.
So, it is high time to end your hassles during your operations. Modernize your business operation with Terralogic and make it proactive through Dell server solutions.
Keep reading about
cloud
managed-it-services
data-security
software-testing-blogs
artificial-intelligence
user-experience
software-development
digital-marketing-services
data-security
LEAVE A COMMENT
We really appreciate your interest in our ideas. Feel free to share anything that comes to your mind.