8 Most Efficient Project Management Methodologies For Businesses
June 3, 2021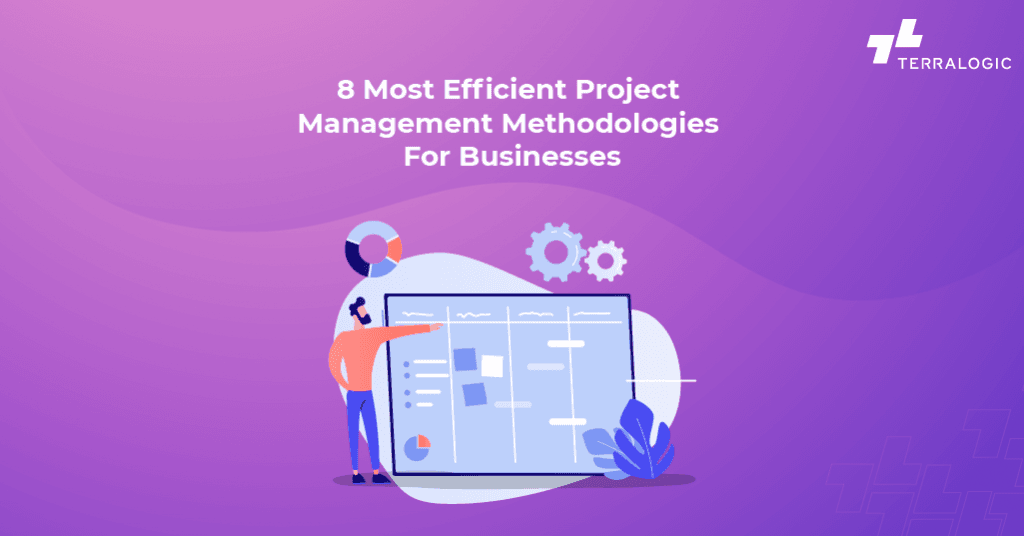 Introduction
In this fiercely competitive market today, without an effective project management strategy, it will be difficult for businesses to grow if not to face countless barriers and errors in their long-term business management process.
Regardless of the industry in which your business operates, the right application of project management models can significantly improve your bottom line. In this article, we will take a look at 8 popular project management methodologies to help optimize project management capacity, creating a superior competitive advantage for businesses.
1.Agile Model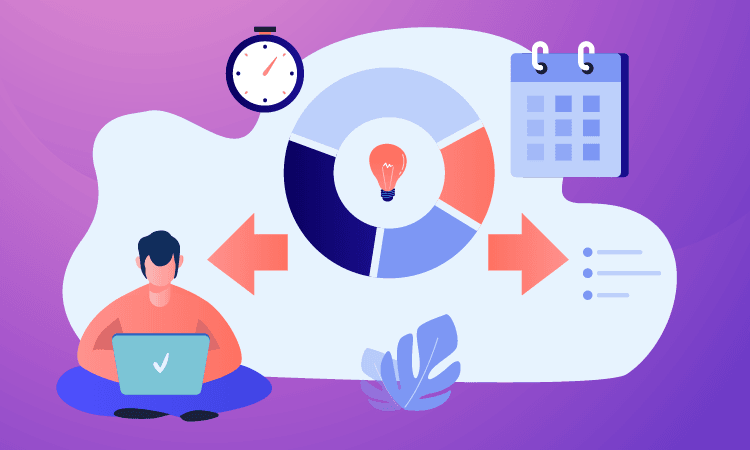 Agile is a project management model that prioritizes flexibility, breaking down project progress into cycles called sprints to focus on continuous improvement to develop, complete a product or service. Accordingly, at the end of each cycle, the finished product will be sent to the customer for evaluation. Based on feedback helps the staff to make timely changes & in line with market needs.
Agile is often applied in information technology projects when the time factor is a top priority. Agile enhances the interaction between project members and with customers, contributing to shortening response time to sudden changes to the product. In addition, Agile is also applied in businesses with a constantly changing business environment operating in non-IT fields such as Marketing, Recruitment, Event Organization, etc.
2. Kanban plan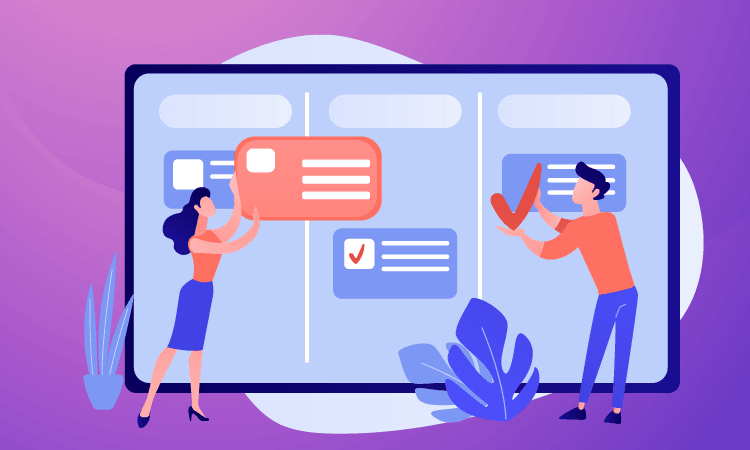 As a project management model developed by Toyota Corporation and used by most leading businesses, the Kanban plan allows businesses to break down projects into individual tasks. At the same time, visualize those tasks to help project members grasp and quickly update the developments on each specific task.
Kanban newsletters typically have three main sections: assigned, in-progress, and completed tasks. However, the arrangement and display order can be customized thanks to the flexible "drag & drop" operation. Kanban can be applied to many aspects of the business from project management, to recruitment management, to dispatch management, etc. 
3. The Scrum Framework 
Scrum is a variant of the Agile model, widely used in the field of software development. However, Scrum has a few more distinctive features such as the ability to decentralize the person responsible for the project (Scrum Master) – responsible for monitoring progress and supporting project members to solve problems that arise. ; function to set short-term goals to encourage users to accelerate project progress, etc. 
4. Waterfall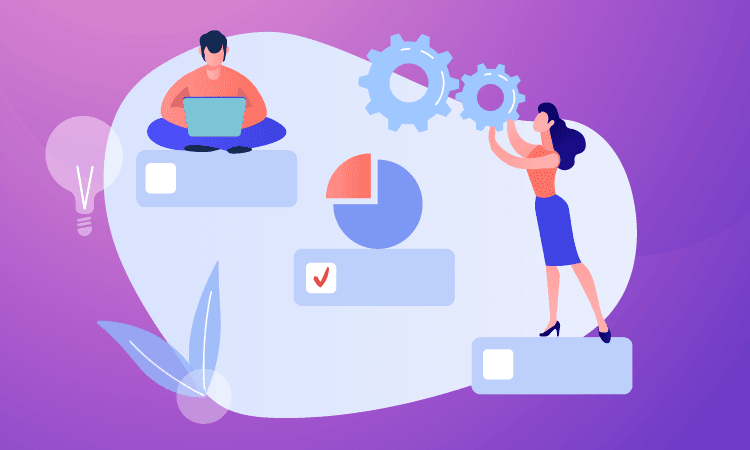 The waterfall is a sequential project management model in which each phase of the project (such as feasibility study, planning, design, construction, testing, production, and maintenance) must be completed before moving on to the next stage. This is a model commonly applied in the construction and manufacturing industries because projects in these two industries have a fixed, structured approach and little change throughout the implementation process.
This management model helps to minimize the risks that arise because each stage of Waterfall requires a certain amount of work to be completed and rechecked. As a result, employees will have more opportunities to find, correct errors/problems, and fix them on the spot, before moving on to the next stage. In addition, Waterfall prioritizes documenting each phase of the project, making it easy for project members to update and communicate progress to customers and stakeholders. Customers can quickly access project documents whenever they need more detailed information (like information on cost, size, time, etc.).
However, the lack of flexibility is the biggest drawback of this model. Once the project phase is complete, it is difficult and expensive to go back and make changes as needed. For example, when a software development team designs a product, they find that a feature is missing, with Waterfall they are forced to go back, start from scratch to add this feature.
5. Critical Path Method (CPM)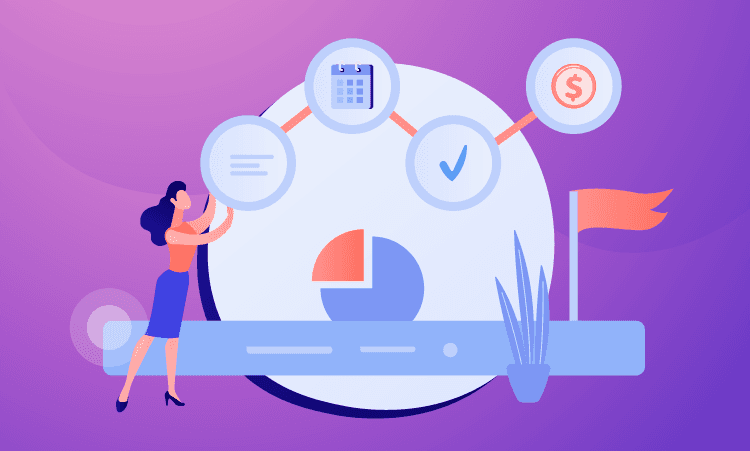 CPM is a project management model based on an estimation algorithm to determine the measurement time, the reserved time to find the most optimal implementation plan? In it, before each project, the manager will have to plan and list the activities related to the project, the relationship of each activity, and the estimated time to complete each activity.
CPM helps members have a better overview of the project, thereby finding the best solution, reducing processes and procedures to complete the project with high results and in the shortest time. However, this model is only suitable for large-scale, stable projects with little change during the implementation period.
6. Six Sigma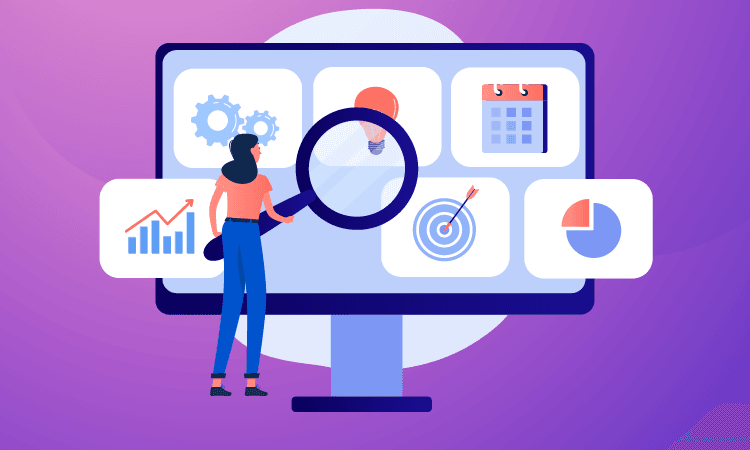 As a relatively new project management model, the purpose of Six Sigma is to manage quality, improve project processes, and anticipate and eliminate problems even before they arise. Instead of just finding short-term or temporary solutions to the problem, 6 Sigma helps project members to deeply analyze and control the key factors that can affect the overall progress.
The Six Sigma model includes five main steps:
Define the problem, customer opinion, and project objective specifically.

Measure important project aspects and collect relevant data.

Analyze data to investigate and ensure every element of the project is under control.

Improve (improve or optimize) to eliminate errors, and perfect the process to increase management efficiency

Control project status to ensure any deviations are corrected for the most complete product, including statistical process control, product classification tables, production process modeling, and continuously monitor the implementation process.
For the 6 Sigma model to maximize management efficiency, the project requires a specific and clear orientation from the early stages. Therefore, this model is not suitable for use in projects that are constantly changing.
7. Rapid Applications Development (RAD)

Similar to the Agile and Scrum models, the RAD model is mainly applied in software/application development projects where change is an inevitable and frequent factor. This model consists of 4 main phases, which rotate continuously until the project ends.
Stage 1: Prepare preparation plan – collect necessary information (customer requirements, improvements, bug fixes…) to deploy the project.
Stage 2: Convert design/idea from the customer into the product structure
Stage 3: Continuous construction – production of finished products based on sample structure and customer requirements yêu
Phase 4: Product testing and acceptance
8. Gantt chart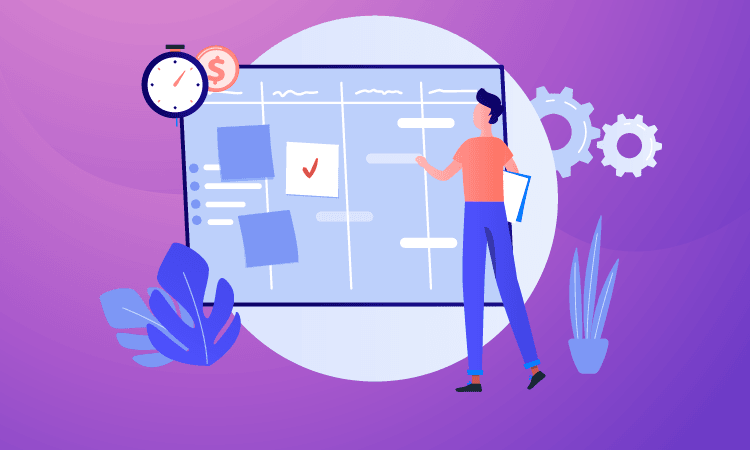 Gantt chart is one of the most popular tools used in project management to show all activities in project management including large tasks and subtasks, time, and order of execution. Unlike other models, Gantt charts use a visual approach to give managers an immediate overview of the project, related tasks, people in charge, and time each task must be completed.
Some outstanding benefits that Gantt charts bring to businesses include improved management efficiency and resource allocation for projects; enhance transparency and clarity in information exchange between project members.
In general, the above projects can be classified into two main groups: traditional & modern. Accordingly, businesses operating in the fields of IT, software development, marketing, etc., must regularly handle projects with a flexible nature, constantly changing product requirements, time and budget. The implementation policy should prioritize the application of modern management models such as Agile, Scrum, and RAD.
Conclusion 
In contrast, traditional models will be suitable for projects in areas such as construction, vehicle design & assembly projects, etc., which require careful calculation with clear goals. Traditional models such as Waterfall, Six Sigma, CPM will help shorten deployment time and minimize risks. However, these models can significantly affect creativity and innovation when all project activities and processes are located in a fixed environment. Particularly, Gantt and Kanban chart models can be applied in tandem with any of the above models, allowing significantly improved workflow efficiency, enhanced collaboration, and engagement of project members' judgment.
Keep reading about
cloud
managed-it-services
data-security
software-testing-blogs
artificial-intelligence
user-experience
software-development
digital-marketing-services
data-security
LEAVE A COMMENT
We really appreciate your interest in our ideas. Feel free to share anything that comes to your mind.