Maximize your business ROI with hyper-converged infrastructure
May 3, 2019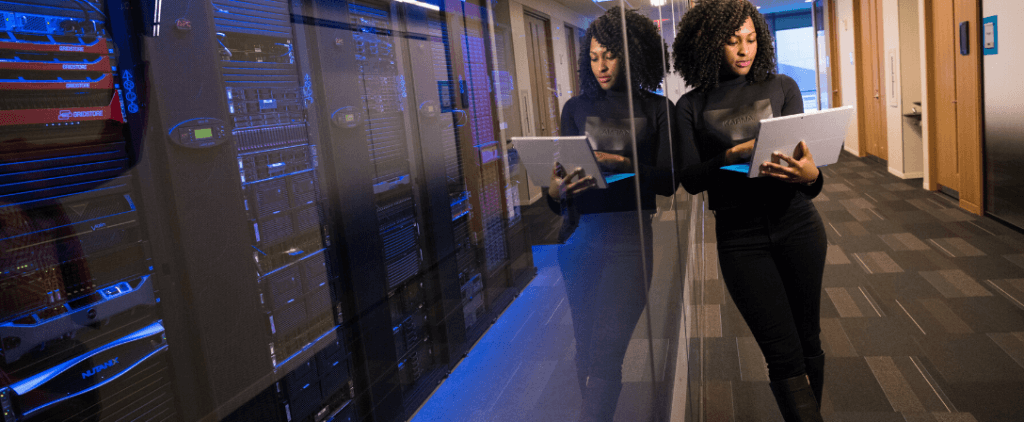 Introduction
Businesses work to maximize their profits and get a good return on investment (ROI). However, data center management can serve as a big obstacle in their smooth run towards success. Managing volumes of data can be a challenge for small and medium scale organizations for it consumes much of their time and money. Inherent complexities can lead to incorrect data infrastructure may result in inaccurate capacity planning that may add to the costs of the company, thus generating a lesser return on investment. Hence, companies who wish to simplify the process and increase their revenues are progressing towards hyper-converged infrastructure solutions.
What is hyper-converged infrastructure?
Technology has undoubtedly been a blessing for businesses, empowering them in every manner. One such product of technology is Hyper-converged infrastructure or HCI that can help companies in reducing investment costs by simplifying data management and maintenance. Hyper-converged infrastructure allows a single software management layer to run storage, computing, virtualization and the networking capabilities that are combined into a singular entity. Thus, reducing the chaos and complexities associated with handling different units.
What are the advantages of hyper-converged infrastructure?
Listed below are a couple of the hyper-converged infrastructure benefits:
It can reduce staff expenses
Traditional infrastructure wherein, each unit storage, virtualization, networking worked independently and required individual administrators from different teams. HCI, as already told combines all these units; hence companies need not deploy different teams for each unit; instead, they can train a group of two to three individuals who can work on the entire infrastructure. Thus, hyper-converged solutions can reduce the headcount and bring down the expenses of maintaining it.
It allows easy scaling of IT resources
Companies need to keep pace with technology, or they will be left behind. An upgraded IT infrastructure can help them find easy solutions to existing obstacles, and for it, they will be required to make in additions to existing infrastructure. As HCI allows central management of resources, it simplifies the management of IT infrastructure by streamlining the process. It allows for quick addition of nodes in the current architecture without increasing the costs.
Companies deploy hyper-convergence infrastructure solutions to reduce their costs and increase their overall efficiency. Handling different teams and ensuring coordination between them can be nerve-wracking and quite expensive for companies especially the small and medium scale ones. HCI not only simplifies the management of IT and reduce its costs but also helps them save on physical space and conserve power, thus providing a good return on investment. "
Keep reading about
cloud
managed-it-services
data-security
software-testing-blogs
artificial-intelligence
user-experience
software-development
digital-marketing-services
data-security
LEAVE A COMMENT
We really appreciate your interest in our ideas. Feel free to share anything that comes to your mind.