Impact of 5G on eCommerce industry
November 24, 2020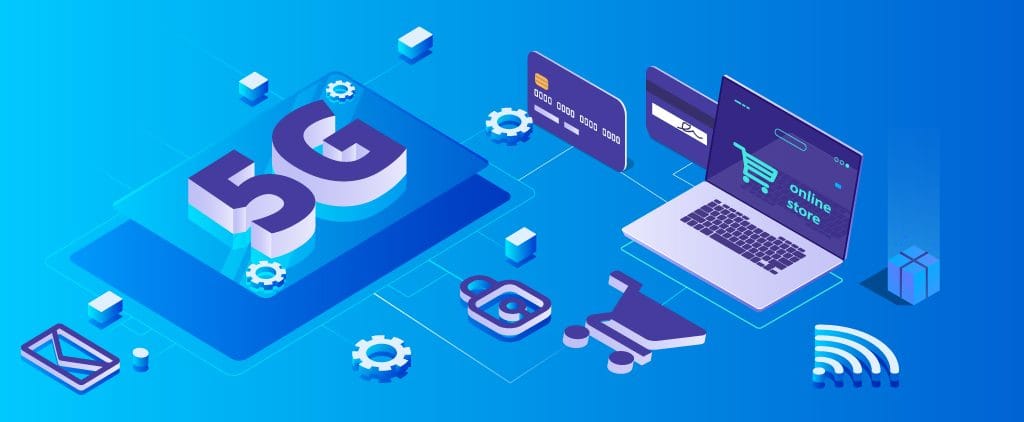 E-commerce is possibly the most powerful realm of augmented and virtual reality applications, given that retailers are spending over $ 1 billion a year on the technology.
Today's consumers are not difficult to go online to shop or use products and services they know. There's also a lot to say about the rapid rise of mobile commerce. Over time, consumers have become more and more willing to shop on mobile devices, and this trend is driving merchants to provide a powerful, engaging mobile shopping experience.
Not stopping there, mobile devices also play an important role in the journey of shopping at traditional stores. Consumers use the device to research and compare products before buying them in a store.
The push for VR/ AR
Much of the commerce is still happening offline, though, as many people want to try it out before buying. Many new technologies have appeared to bridge the gap between the two worlds offline and online.
Notably, the aforementioned multichannel shopping journey is acting as a catalyst for virtual reality (VR) and augmented reality (AR) applications in the commercial sector. In the near future, VR and AR are two of the technologies that can be commonly used in e-commerce with the appearance of the 5th generation (5G) mobile network, with the speed ten times faster. 4G networks are present and have virtually no latency.
With the advancement of technology there is a potential opportunity to enhance the shopping experience of consumers and to ease application in many different industries. The key question is whether devices or networks can support these bandwidth-intensive experiences. With 5th generation (5G) cellular, we seem to have the answer.
5G network is expected to be a powerful tool to support and develop data-intensive applications such as VR and AR thanks to its remarkable design that increases the speed and power of wireless data processing. From there, we can exploit the potential of this technology in promoting economic development, especially in the commercial field.
These experiences seem impossible to deliver on today's 4G / LTE networks because the latency – the time it takes for a packet to travel from one point to another – is still too high to render. Virtual images, real-time communication and experiences. VR / AR experiences require extremely low latency that today's 4G network cannot accommodate.
E-commerce may be the most powerful field of VR / AR applications in the sense that retailers are spending more than $ 1 billion a year on the technology. Some experts say the speed and efficiency of 5G networks are the key to unlocking larger and more engaging shopping experiences and virtual environments. Then, products on the screen will look more real through images that can be rotated, zoomed, and experienced interactively.
Personalized shopping experience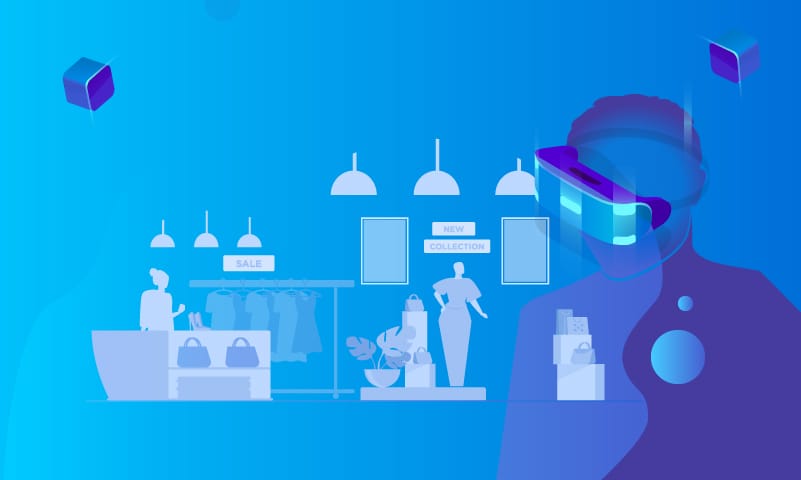 Through phone cameras, AR can bring virtual products that users are interested in or want to buy into the real world, allowing them to feel and interact with it. Meanwhile, retailers can use VR to deliver personalized shopping experiences to consumers.
The ultra-fast speed of 5G networks makes VR experiences smoother, allowing users sitting at home to easily browse, buy, save and receive notifications about products of interest inside a virtual store. And yet, 5G network also promises to improve the quality of VR content, helping retailers benefit from using VR to introduce products in virtual stores because consumers can then see them more clearly.
Some companies are looking to exploit the benefits of these new technologies. For example, the mobile app Visualizer of paint company AkzoNobel (Netherlands) allows users to paint living spaces or experiment with paint colors in virtual environments before purchasing.
Meanwhile, furniture company IKEA (Sweden) used the first VR application pilot, allowing users to wear the Hive glasses of HTC (Taiwan) company to explore the interior design space. kitchen in a virtual environment. More recently, IKEA launched an online VR store in Australia where users can view interior products at home via smartphones or desktop computers.
Among businesses specializing in VR / AR applications to help customers sell products online, thanks to 5G technology, a virtual character equipped with artificial intelligence (AI) can assist shoppers with essential product information in a virtual environment for them to make decisions. Once ubiquitous, 5G networks also offer retailers and marketers the ability to send higher-resolution video to consumers in the hopes of spurring them to spend on more shopping.
Another potential application is the fitting room of the future, where the interactive "magic mirror" can identify information about the product being tested through an RFID(Radio-frequency identification) tag, thereby providing valuable information about the customer. A store can use this data to display personalized ads in real time, such as whether or not a shoe is matched with the outfit being tested.
Meanwhile, shoppers can easily share information about what they buy on social media or via text messages. The presence of a 5G network at the store will be of great help to those activities.
In addition, Jeff Weisbeinm, founder and CEO of digital media company Best Techie (USA), said that integrating and developing business models with 5G technology is a wise direction for businesses to improve retail experience through personalization, thereby enhancing customer experience with brands.
We can conclude that
5G is starting to be at the heart of a new super-connected world. From shopping, smart devices to self-driving cars, these new mobile specifications will usher in a century of a new connection that promises to help merchants and shoppers get closer than ever.
Keep reading about
cloud
managed-it-services
data-security
software-testing-blogs
artificial-intelligence
user-experience
software-development
digital-marketing-services
data-security
LEAVE A COMMENT
We really appreciate your interest in our ideas. Feel free to share anything that comes to your mind.