How to choose the right BPO provider for your business
September 10, 2020
One thing all business people need to learn is – you can't do it all! Firms run at high efficiency, trying to achieve multiple goals at the same time, putting their resources under a lot of pressure and ultimately, reducing productivity. For a business to thrive, it is critical that a smooth and manageable, maintainable workflow completes all essential tasks. So the question is how can you make better use of your time and resources?
The solution is a BPO service. This means delegating the executable work to another company that is able to perform better than yours. One of the biggest advantages of a BPO is that you will be able to streamline a number of different business processes at the same time. In the past, you may have to conduct extensive in-house training to help your employees better understand the new duties. But with BPO outsourcing, you'll be able to work with a team of qualified professionals who are already proficient with all the tasks that need to be performed. This way, you can eliminate large volumes of time-consuming work from your internal staff.
Here are a few key steps to take when considering BPO providers: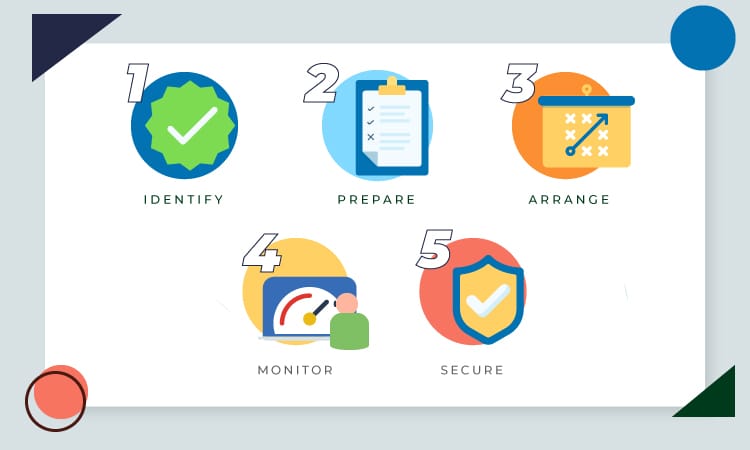 1. Identify your needs: First of all, to start a business plan, you need to clarify the overall goals, opportunities and challenges of your product in the marketplace. Clearing this general information will help you find a suitable BPO partner.
2. Prepare a brief plan: Once you've listed all the information and requirements for your project, it's time to elaborate and concretize the requirements in writing. This will be one of the main sources of information for your partner to understand your business requirements, so make sure you have a crystal clear brief plan.
3. Profile reputable capacity: Capability profile of BPO company is an essential criterion to help businesses better understand the size and capacity of that unit. In which, there are 3 factors to consider: work experience of key personnel, existing experts as well as projects they have implemented.
In addition, businesses need to find out more necessary information such as business license, reputation, relationships with previous partners.
4. Performance Monitoring: Naturally, it is important that you have a performance monitoring plan, to verify that the business is truly profitable when partnering with a BPO. Creating clear performance metrics, including gathering data about accuracy, rotation, or volume of documents processed are key KPIs businesses can track to gauge business results and estimate the overall success of this partnership.
5. Safe and secure: Using a third party means businesses will have to share sensitive internal information like client profiles, technology data and manufacturing processes. Therefore, businesses should have a process to evaluate services before choosing to cooperate. The outsourcing unit needs to commit to the confidentiality of confidential information belonging to the business, to avoid leaking information about their business activities.
The benefits that BPO bring to businesses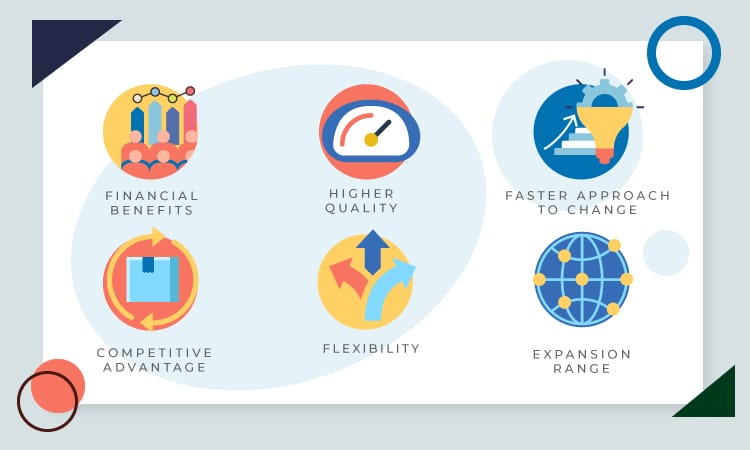 1. Financial benefits:
This is probably the first criterion many businesses consider in choosing cooperation with human resource leasing companies. It helps your business cut costs and save money. BPO provides a professional and competent staff with lower salaries leading to significant cost reductions and increased sales for the company.
By cooperating with labor leasing companies, businesses will minimize legal risks related to layoffs, unlawful dismissal of workers, reduce pressure on recruitment, salary calculation and job management.
2. Flexibility:
A company's services on BPO are often diverse, and businesses will find it easy to find suitable services. Furthermore, with the resources available in that sector, companies providing BPOs easily adapt their outsourced business processes, allowing them to better respond to market changes.
3. Competitive advantage:
BPO replaces or supports businesses in some business processes, allowing businesses to focus more resources on major professional activities, continuously developing their products and services.
4. Higher quality and better performance:
BPO providers with the expertise and experience of the activities they are hired to perform, they are able to deliver services with greater accuracy and speed while ensuring efficiency procedures.
5. Faster approach to change:
BPO providers are constantly updated on ongoing innovations in their areas of expertise. They will rapidly improve upon changes and update new developments in the process, improving the speed, cost, or quality of work – delivering many benefits to client businesses.
6.Expansion range:
Businesses can open their geographic reach in the most cost effective way when hiring a BPO. For example, when an enterprise builds a factory far from the headquarters and the internal staff is concentrated in only one place, it will be difficult to hire staff for the factory; An organization that wants to operate a 24-hour switchboard can sign a contract with a BPO partner with available human resources and systems.
Businesses in many industries are looking to do all they can to stay ahead of their competitors. The success of a business depends very much on how to build a robust, responsive support using a trusted partner. Who will work hand-in-glove with you to streamline your processes and focus on activities that can be the right choice to take your business to the next level.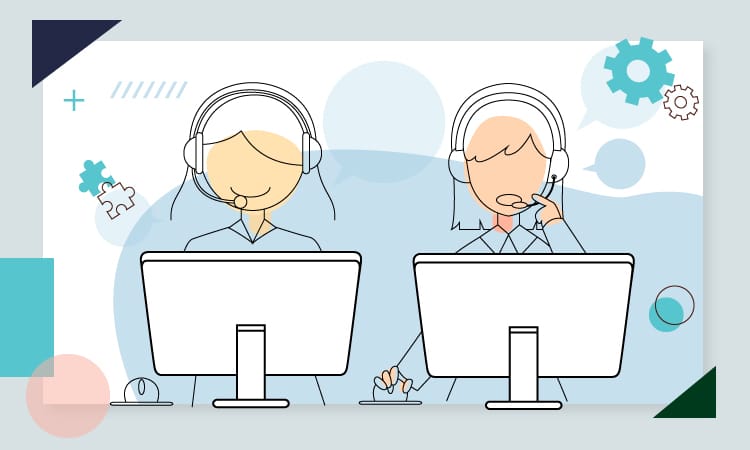 Keep reading about
cloud
managed-it-services
data-security
software-testing-blogs
artificial-intelligence
user-experience
software-development
digital-marketing-services
data-security
LEAVE A COMMENT
We really appreciate your interest in our ideas. Feel free to share anything that comes to your mind.