8 Cybersecurity trends to keep up in 2021
February 10, 2021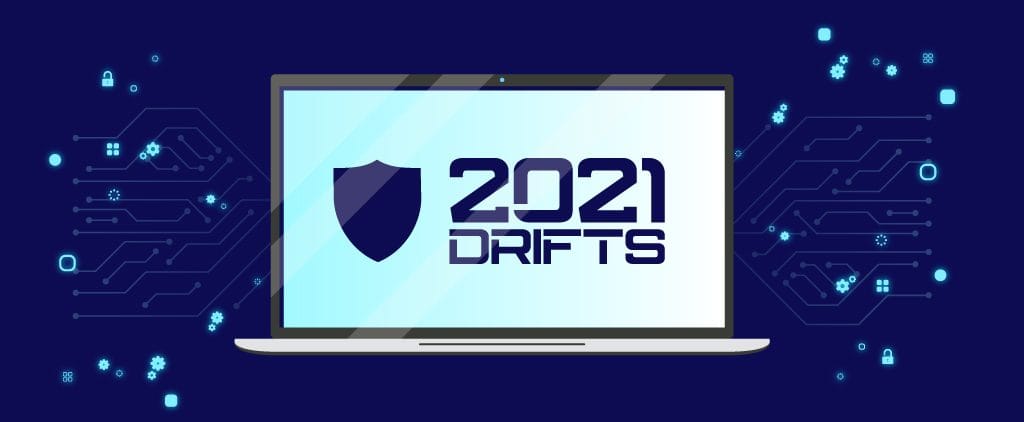 Last year, 2020, the world has witnessed serious incidents of cybersecurity. Although enterprises have begun to raise awareness about this issue, most still find it difficult to identify and apply the necessary measures to ensure system safety.
Today we will shed light on the predicted 8 cybersecurity trends that will shape the global state of cybersecurity soon in 2021. Embracing these trends will help you prepare and secure your system better!
1. Shortage of network security experts
Demand for cybersecurity professionals continues to outstrip supply. According to a recent report, two-thirds of businesses globally say they have a shortage of security engineers. In that context, automated security tools and businesses providing security services are reasonable and necessary alternatives.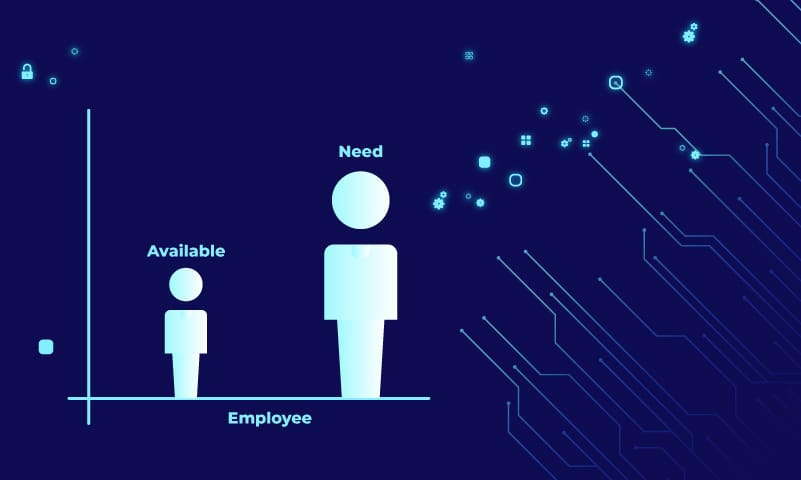 2. Cloud computing security issues
More and more businesses are choosing to bring their entire infrastructure and data to the cloud, and this requires them to take new approaches to securing their critical infrastructure and data in the cloud. Threats on cloud computing platforms will continue to rise in the near future. Improper security and data bucket configuration and using cloud services from non-reputable providers increase the risk of data breaches of the business. In addition, businesses will also discover that manual security management will no longer be viable for large web application infrastructures, and they will be forced to rethink their approach to web application security.
3. DevOps-led integration and automation
Cyber security experts, developers, software engineers are all working hard to do more with less resources (by more with less)and integrating and automating the security process is how they do this. Integrating security into agile processes like CI / CD and DevOps will help businesses manage risk while maintaining the speed required for system development. Scalable web applications combined with many web services are increasingly difficult to secure, and automation solutions will become essential to reduce workloads for under-staffed businesses.
4. Awareness of network security increases
With digitization and digitalization taking place in many businesses, awareness of the importance of cybersecurity will increase dramatically, even for small and medium enterprises. Most businesses will find it necessary to have a network security strategy and response plan when it comes to security incidents. Staff training, at all levels, on cybersecurity will also become commonplace to raise the overall security awareness of the entire enterprise. In addition, security will also be emphasized during product development with the SecDevOps / DevSecOps process to integrate security into all development layers of the product.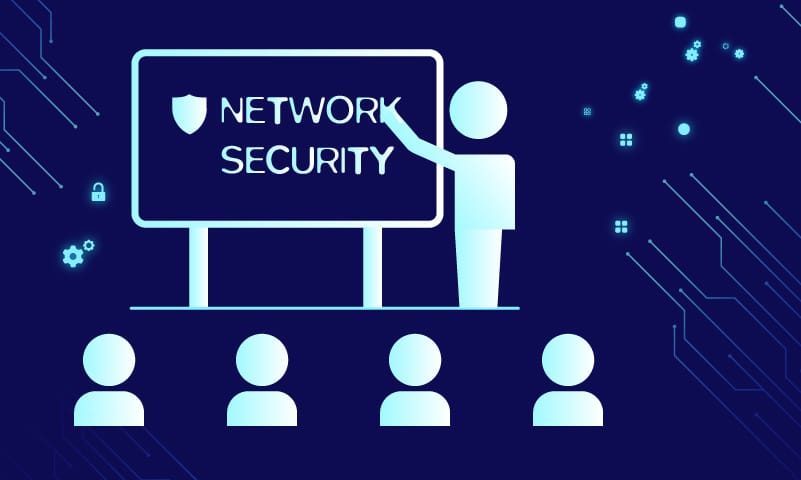 5. Mobile application to become a major cybersecurity threat
More and more employees are working with the help of mobile applications. This means that data and business information will be posted to those applications and increases the risk of data being compromised through these applications. Each device used by employees to access the enterprise's system is an end point that needs to be secured.
6. Artificial intelligence and network security brings advancements
The advancement of AI has brought machine learning to all areas, including network security. In-depth algorithms have been used by security experts for face recognition, language processing, and threat detection. However, AI is also used by hackers to develop more sophisticated malware and attack methods, requiring businesses and organizations to need more advanced solutions to prevent and protect their systems.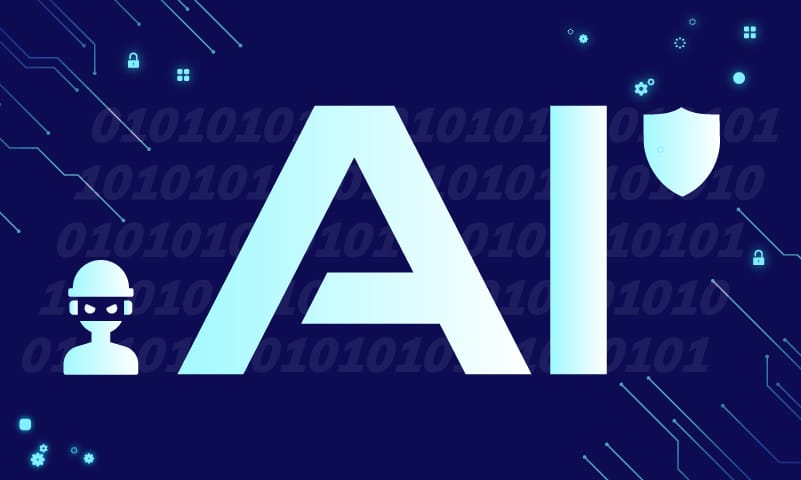 7. Threats coming from IoT devices
Businesses are now racing to deliver devices with new technologies that leave security behind. Therefore, the explosion of IoT devices has also brought about a lot of security issues such as confidential information embedded in source code without encryption, without encryption of personal data, updates. Unverified, unprotected web interface, etc. Attack IoT devices such as routers or network hard drives that can provide access to data and act as a junction for high-level attacks or act as a remote control device for DDoS attacks.
8. Phishing threats will still be "immortal"
Phishing attacks continue to be an effective method to steal data, personal information as well as distribute malware and create fake payments. Along with ransomware, phishing continues to be a among the most popular ways hackers make money worldwide. One of the ways to prevent this attack is to increase training, increase awareness for employees and partners, as well as integrating vulnerability management applications to prevent hackers from obtaining your data through phishing.
Conclusion
Technology advancement also means that technology crime is becoming more sophisticated and dangerous. Now, hackers can perform complex tasks such as opening backdoors into the highest security devices thanks to smart technologies. However, thanks to machine learning, AI can detect signs of unauthorized network intrusion and prevent them. Although there are still mixed opinions about artificial intelligence and cybersecurity, no one can conclude that AI is harmful to the security field or not. 
In 2021, data breaches continue to be one of the top cybersecurity threats and will tend to stay in place for as long as personal data remains a valuable commodity for Black Market. Thanks to the tightening of data security laws such as GDPR, as well as the fear of being affected in terms of images when a data incident occurs, businesses now prioritize ensuring data security, especially customers' personal information.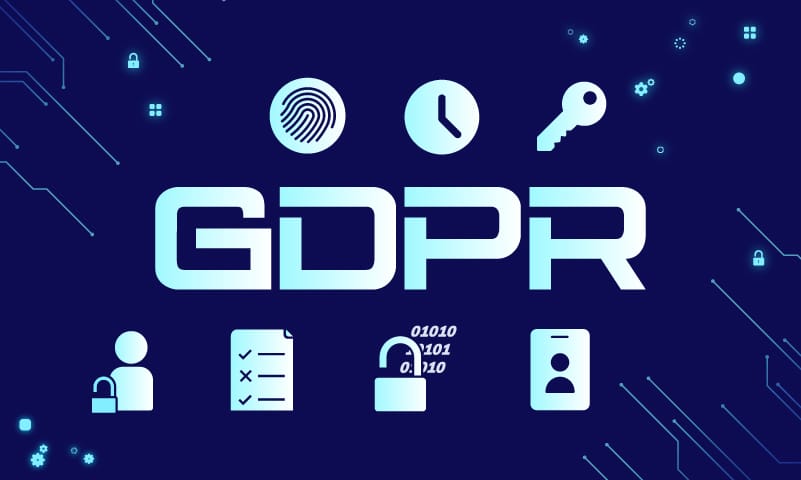 Keep reading about
cloud
managed-it-services
data-security
software-testing-blogs
artificial-intelligence
user-experience
software-development
digital-marketing-services
data-security
LEAVE A COMMENT
We really appreciate your interest in our ideas. Feel free to share anything that comes to your mind.