4 Best Big Data Solutions We have Provided For Our Customers
July 7, 2020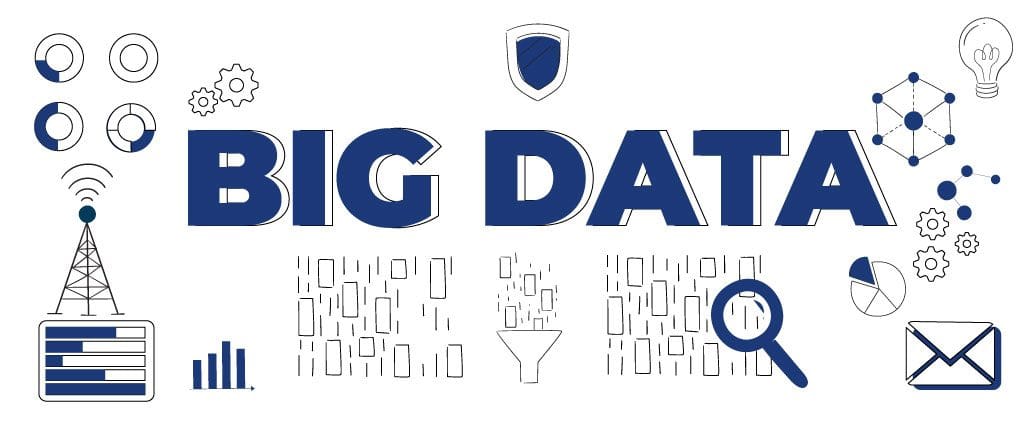 Big data finds ways to analyze and extract meaningful outcomes and deals from data that are too large or complex to be dealt with. The data processing here, with respect to many cases offers high statistical power with the power to transform the way how business works and furthermore. With data arriving from all the places, businesses are prioritizing ways to transform massive volumes of data into tangible, meaningful business decisions.
Terralogic serves a wide range of industries viz. Retail, Automotive, Healthcare, Construction, etc. helping them to maximize their efficiency and increase revenue in their manufacturing, sales, HR, customer experience, and other areas.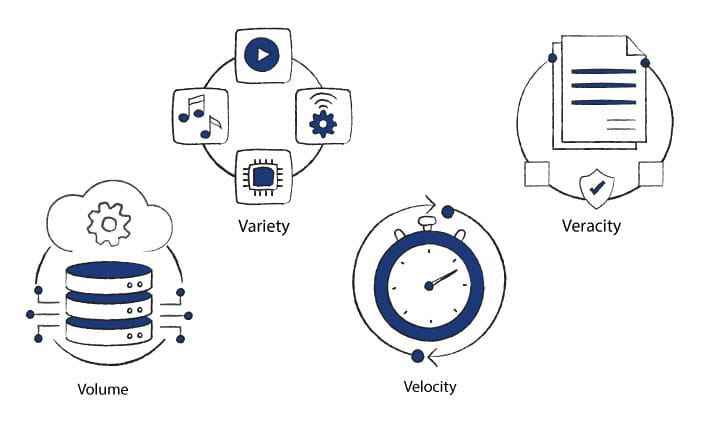 Characterized into 4 v's and classified into the frequency of generation and frequency of handling, recording, and publishing, here is how Big data makes a difference:-
Volume:
The volume of generated and stored data. This data gives the value and potential growth, and to confirm it as big data or not.
Variety:
The body and nature of the resulting data, where people understand effectively using the resultant. Big data can be considered from images, audio, texts and it also completes missing data through data blending.
Velocity:
Here the speed of the data is processed and generated to meet the requirements they face in the growth and development of the company.
Veracity:
This part deals with data quality and data value. Data quality of recorded data may vary causing damage to the accurate analysis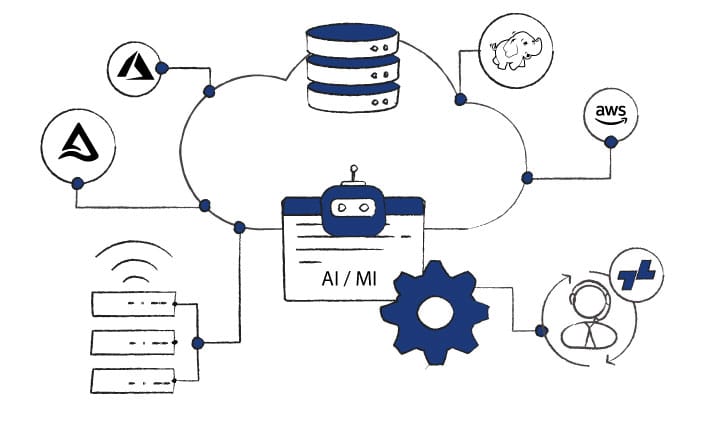 Understanding the necessity and emphasis of Industries adopting Big Data and Analytics provides cutting-edge solutions that are reliable, accurate and efficient is undeniable. Here are the 4 best big data solutions we have provided for our customers. Presenting our niche touchpoints:-
Custom Analytics approach:
We thoroughly understand this, the importance of data and the advantages that it brings to the decision making of modern-day industries. That's why we spend a lot of time with the customers in understanding the customer needs and provide Big Data Solutions for all their business needs. Hence every business is unique, so is the solution it requires. Here is where we empathize, being very keen and thoughtful about solving the problem through its custom Analytics approach.
End-To-End Analytics Solution:
Providing end-to-end analytics solutions right from Data Collection, Storage, Analytics and Decision Making helps our customers deeply. Thanks to the latest Tools and Technologies, helping us to achieve a hassle-free and smooth transition between the entire data life-cycle. As we hold expertise in Telemetry, Protocol Communication, and sensor-based data collection in an efficient manner; thereby enabling our customers to make real-time decisions in fields such as IoT, Networking and Machine Vision, etc.
Your Own Cloud Storage Platform:
When it comes to data storage not everyone likes to manage their data via a third-party platform, hence we either help customers to install their own Data Centers with necessary tools or use leading cloud storage technologies from AWS, Azure, etc. We use the Hadoop ecosystem, Data lakes and NoSQL based storage solutions to cater to our customer needs. When it comes to analytics we provide an array of services starting from straight forward Report Building to the most advanced ML & AI-based solutions.
Custom Dashboards For Real-Time Monitoring:
For Dashboards, we use Tableau, PowerBI, Qlikview and we also provide AngularJS based custom Dashboards for real-time monitoring and action. For complex Predictive and Prescriptive analytics problems, we provide ML and State-Of-Art AI solutions in a comprehensive manner. These custom applications are built using Python and we deliver the product as a hosted service using Kubernetes and OKD platforms which also includes Continuous Development and Continuous Integration thereby making the product maintenance-friendly.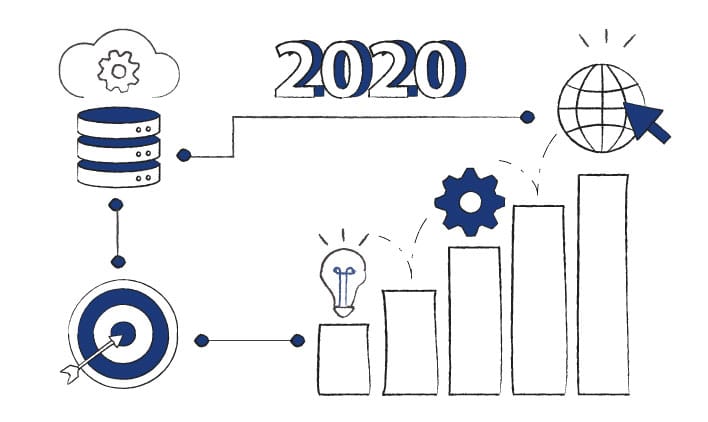 Our 2020 focus points:
Right-now in the last quarter of 2019, we are focusing on business and excellence hence we constantly work towards removing technical barriers to achieve splendid results. We are in the process of building a Big Data Analytics framework which will help our customers to analyze huge amounts of data with few mouse clicks. This upcoming framework will cover the end-to-end lifecycle of a Data Product. Our vision is to create a coding-free AI for everyone.
Keep reading about
cloud
managed-it-services
data-security
software-testing-blogs
artificial-intelligence
user-experience
software-development
digital-marketing-services
data-security
LEAVE A COMMENT
We really appreciate your interest in our ideas. Feel free to share anything that comes to your mind.