7 IoT Trends For 2020
October 27, 2020
IoT is now an unfamiliar word in all industries. In 2020, perhaps people will not refer to IoT as a hotspot, but we will still see a change compared to the past. Through this article, let's learn about the 2020 trends of IoT!
The IoT ecosystem allows organizations to connect, control, and use IoT devices. In this ecosystem, an organization can use devices such as smartphones, tablets, etc. to send signals, or access information from another network of IoT devices. In case of signaling, the receiving device will perform the designed work, collect data for quick access and analysis.
Currently, there are four main drivers of the IoT market: ever-expanding Internet connectivity, mobile devices, and sensor devices with lower and lower costs, great investments are pouring into the IoT. In addition, there are four notable barriers to the growth of the IoT market: concerns about cybersecurity, privacy, application process issues, and public advancement. technology is still dispersing.
Some of the changing trends of IoT are predicted in 2020: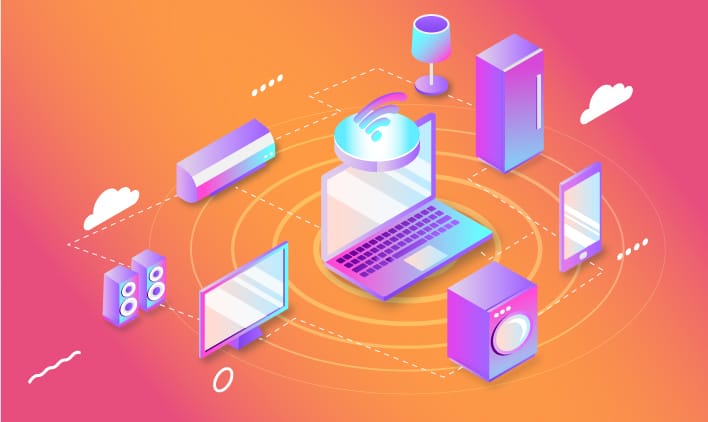 1. Consumer IoT (CIoT) to Industrial IoT (IIoT)
Consumer IoT or CIoT is an Internet of Things ecosystem that helps businesses improve user experience by using "intelligence" on users' Internet-connected devices.
The consumer IoT market has been active for the past five years and is showing signs of slowing down. Industrial IoT (IIoT) will start to get more attention as more and more companies start building industrial systems that require the adoption of IoT. Using industrial IoT can reduce the likelihood of unexpected incidents in information transmission, data processing, or centralized management.
2. IoT combined with artificial intelligence (AI)
Artificial intelligence and IoT are the two most talked about trends in the technology market today. Many experts have predicted the Ai-IoT fusion in 2020 and it will certainly be deployed in many areas of life.
IoT devices can be used as a tool to store and collect data on a huge scale and if combined with artificial intelligence, it will certainly create an unprecedented major technological revolution.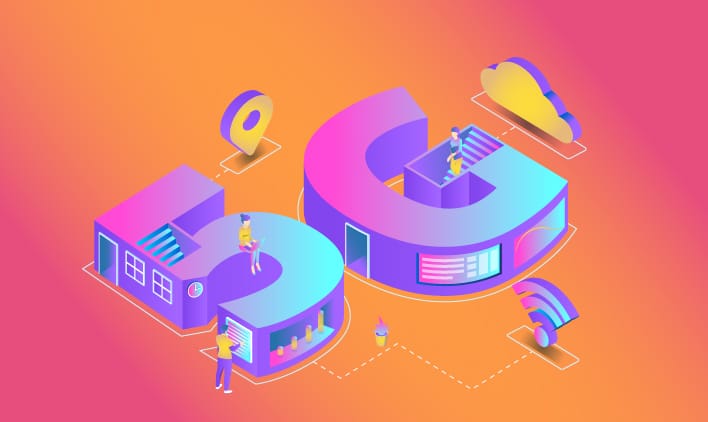 3. IoT and 5G
Virtually every industry was made after the inception of the IoT and the telecom sector is no exception. In an age where everything happens at an incredibly high speed. The IoT in telecommunications and communications industries will strengthen 4G LTE connectivity. Greater bandwidth, higher speeds and least latency. The coming time will be an explosion of IoT in the telecom sector.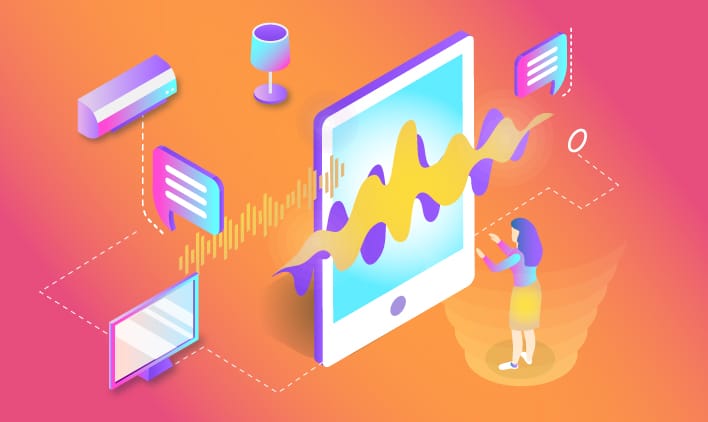 4. IoT integrated voice: not just a smart homes
Voice recognition is no longer a new feature in the market, especially the real estate industry with the smart home market, but with the rapid growth of the technology world, recognition features the voice is further developed in many different ways.
In addition to the smart home market, integrated voice recognition devices are being rolled out for industrial applications, and hands-free control will minimize production costs, export and operate as well as save time for businesses. The combination of voice recognition and industrial IoT will make it easier for businesses to communicate with customers than ever before.
5. IoT in healthcare
So far, this is one of the areas that has seen a huge advantage after the deployment of IoT-based devices. From wearables to sensor-based fitness trackers, medical devices, and handheld devices, the IoT has changed the realm of healthcare.
And this is expected to increase in the near future with an expected CAGR of 26.2%. Mathematically, that number drops to 72 trillion by the end of 2021. Today, professionals connect with patients with the help of wearable devices. These devices are connected to the central monitoring system, helping them keep up to date on the patient's health status in real life.
Additionally, the emergence of virtual assistants is designed to guide and assist patients in the absence of an expert.
6. Auto car
A concept that is primarily based on the foundation of the IoT, autonomous cars are all about connectivity. Which means this car is remotely controlled, thanks to IoT tools. Automated cars are no longer the idea of ​​science fiction, instead an upcoming entity.
7. IoT security
The trend of IoT and its application will become more and more widespread as connected devices increase. When multiple devices are connected, being hacked is inevitable. Malware, information leakage, … These factors require security in the infrastructure.
Conclusion
Not surprisingly, the IoT is designated as a groundbreaking technology. The trend of IoT 2020 is clearly reshaping the future, opening new avenues for entrepreneurs and business professionals to take advantage of. However, this is just the beginning, and the technology has a lot more to offer than you'd expect.
We would love to know your thoughts on this blog. What other trends would you add to the list ? You can drop a comment below to share yours, we'd love to hear your sharings!
Keep reading about
cloud
managed-it-services
data-security
software-testing-blogs
artificial-intelligence
user-experience
software-development
digital-marketing-services
data-security
LEAVE A COMMENT
We really appreciate your interest in our ideas. Feel free to share anything that comes to your mind.