10 smart ways to thrive during the current crisis!
April 13, 2020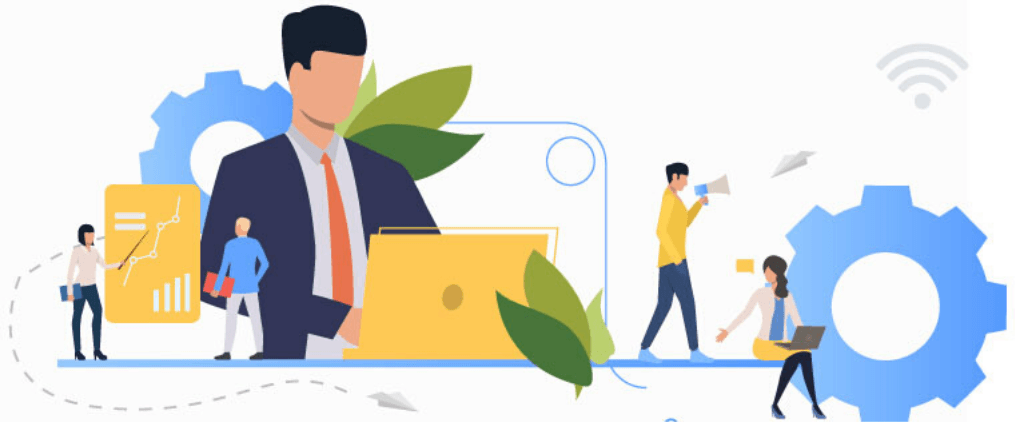 We're just a quarter of a year down for 2020 and you can already tell it's going to be a memorable year! Most of us have been home-bound for a couple of weeks by now, grappling with the changing face of business from the confines of our home. Although the concept of remote work is not new, a lot of us are experiencing it for the first time. Setting up a dedicated space in your home, coordinating domestic chores with multiple conference calls, caring for children and parents in the midst of the lockdown have cumulatively taken a toll on how we function. But when all is said and done,the show must go on! That's what we say to each other often, during our daily online team calls at Terralogic. After all, each adversity is nothing but an opportunity in disguise.
To be honest, the past few weeks have been an exercise in discovery. It has been amazing to see our team members pick up the pace and do what needs to be done to secure busi ness, keep clients happy and those around motivated. Some customers have even made it a point to appreciate our readiness to adapt and be creative in these trying times. In this blog, we will tell you about some tools that we have used extensively over the past few weeks to stay productive and deliver value to our clients.
Here are the 10 smart ways we have adopted to thrive during the current crisis:
1. Virtual Desktop Interface Solution
VDI is an agile and scalable solution to accommodate potential business discontinuity due to unforeseen circumstances. By using our remote workspace mechanism, team members can access a virtual desktop through any device. This solution can be scaled to include all members of your workforce depending on the requirements of their specific role. Access to VDI can help workers access important files and documents no matter where they are, thereby enabling an uninterrupted working atmosphere.
2. Intuit authorised Quickbooks
Employees who are working in finance and "Accounting Software" take a breather. For customers who use finance as a service, Quickbooks is a simple application that can enable employees to export financial data and create invoices on the go through a network connection. In order to host it remotely, a suggested option is through XenWinGo. It's authorized by Intuit and suitable to host fully cloud-based versions of QuickBooks. Xenwingo can run the fully integrated  backend management so that the workforce can log in and use it as and when they need to.
3. Cloud Consultation
Having a robust and scalable cloud strategy becomes exceptionally relevant in a crisis situation. We've had multiple speculations about the viability of having a few applications or part of the business on the cloud; however, it's not pertinent to explore a strategy that transforms the entire enterprise. As an organisation, you must consider setting a strategy in motion that safeguards maximum business processes from the physical cloud to the virtual cloud that can make the organisation leaner and more efficient.
4. Easy Cloud File Sharing
Peer to peer cloud sharing has been around for more than a decade. Platforms like VTransfer and Dropbox have enabled sharing of data heavy files, images and assets seamlessly between two people remotely. The current crisis situation highlights the need for a secure file sharing service that extends these benefits to the remote workforce that can no longer share data assets locally. Choosing a secure enterprise service can remove bottlenecks and enable smooth coordination between a remote workforce.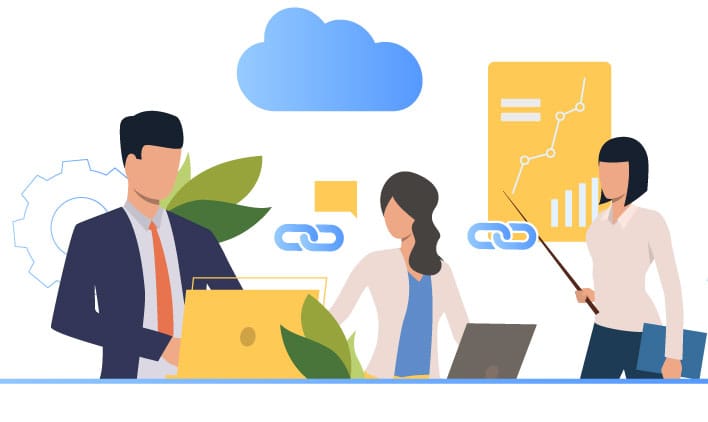 5, Secured cloud services-
Cloud computing services are the need of the hour. Files encrypted and stored in secure data can prevent intrusion in the form of malware, ransomware or malicious data leaks. Xenwingo features the best in class authentication that ensures layered conditional access of data only to those authorised by the company. These data centers have a robust up-time helping you stay connected to your business at all times.

6. Having a Disaster Recovery Plan
At Terralogic, one of the things that has worked wonderfully in our favour is having a disaster recovery plan. This process involves the companies' leadership and identifying risks and devising a plan to address them as and when they arise. This plan includes an allocation of resources in the time of disaster and prioritization of data assets and critical supplies that must be secured before all else. All key personnel in the IT team must be cognizant of this plan so that they can execute without hindrances when a crisis does arise.

7. Maintaining an online audit trail – Anomaly Detection
In the remote workspace, audit logs are the surest way to capture progress in an ongoing project. An audit or electronic trail as it's popularly called, helps  teams catalog the sequence of events expertly in a remote working setup. An audit trail not only keeps the team up to date with everyone else's individual contributions but it also secures the system from breach through the shared sense of transparency. Audit records can help uphold operational integrity in the times of crisis.
8. Implementing monitoring controls

While the time of crisis is definitely an extraordinary time for all of us, a certain amount of monitoring must be exercised on extraordinary anomalies in data and the day-to-day running of the organisation.  Senior management should periodically review product data and expense reporting during this period to cap-off revenue leakages. Since this is a time that will specifically be scrutinised in the future, we should take necessary steps to ward off all vulnerabilities.


9. Intuit authorised HelpDesk
Your cloud hosting choices must fit your business goals. The crisis represents the need for a robust IT solution that doesn't just fill the current gap but also grows with the business. A long term strategy must include a hosting partner that can automatically implement updates and patches  without creating lags and delays. Infact, the system must be intuitive enough to predict future needs and suggest upgrades seamlessly. A secure hosting plan is critical to a remote working arrangement.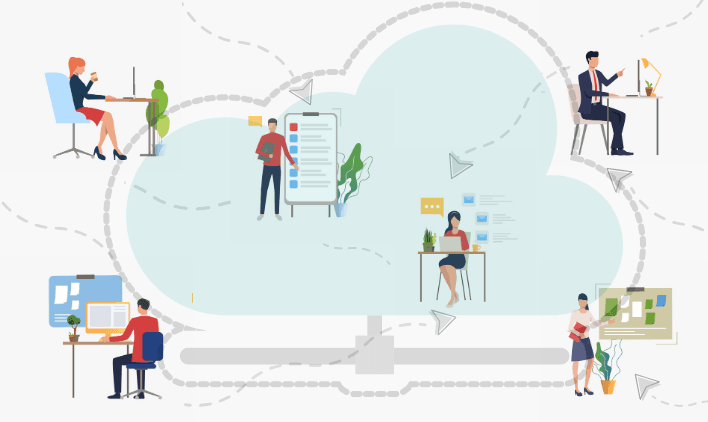 10. Business Continuity
Akin to the disaster recovery plan we explored in the earlier points, a business continuity plan enlists the action plan to transition processes back to normalcy after a crisis. Simply put, it outlines the essential steps you need to take as an organisation to get back into the game sooner and make money and secure clients after the crisis has blown over. Key procedures and people that need to execute the operating plan must keep in constant touch during the crisis situation, studying the changing needs of the business and overall ecosystem to equip the organisation for an impactful comeback.  
Conclusion:
The current crisis has assumed a scale that was previously unimagined. Millions of square feet of commercial real estate lie vacant as people cover the shortest distance ever possible to get to work, i.e, their newly setup home office. Whether your clients and coworkers log in from the living room or work straight out of bed, remote working is all set to become a more recurring theme of our lives. While we all hope that the lockdown ends soon and we jolt back into normalcy, the benefits of Virtual Desktop Interface Solution and accessing tools like Quickbooks( for all the finance folks) cannot be ignored. Many CFOs of Fortune 500 companies are toying with the idea of having a permanent remote staff that makes up for anything between 5-20% of the total workforce. Using the crisis time to gain familiarity with these tools and techniques will help you and your organisation ease into the brave new world of business with access to clients and employees the world over. Let's take this crisis as an opportunity to innovate and evolve!
Keep reading about
cloud
managed-it-services
data-security
software-testing-blogs
artificial-intelligence
user-experience
software-development
digital-marketing-services
data-security
LEAVE A COMMENT
We really appreciate your interest in our ideas. Feel free to share anything that comes to your mind.