Terralogic has successfully achieved CMMI® Level3 maturity rating for India & Vietnam location! CMMI® is a capability maturity framework with the essential elements of effective processes for improving performance. A level-3 maturity rating indicates that the organization is performing at a "defined" level, which means the organization's processes are well documented and understood, and are defined in terms of standards, procedures, tools, and methods.
The CMMI Level 3 appraisal marks a new level of maturity for Terralogic and is a critical milestone for us. It validates our commitment to process discipline, which is a critical component of our ability to deliver repeatable service excellence. We are indebted to our team for their focus, drive, and commitment to maintaining the highest standards and delivering value to our customers.

About Terralogic
Terralogic Software Solutions is an agile and fast-growing company with over a decade of experience and a reputation for delivering excellence in terms of quality and maintenance. Terralogic is a 10-year-old Digital technology solutions provider. Serving 360-degree solutions, right from product conceptualization to product maturity and maintenance.
Terralogic specializes in providing a plethora of services starting from UI/UX design, Custom Software Development, Core Engineering Solutions, Advanced QA services, Embedded solutions and IT managed services. With 100+ customers, Terralogic provides cutting-edge Digital technology services for the connected world. Today we are a 1000+ member family spread across India, Australia, Vietnam & the USA.
Just to highlight a few: Communications, Media & Entertainment, Gaming, Travel, Automotive, Financial sector, Construction, Healthcare, IoT and many more. To learn more about Terralogic, visit https://www.terralogic.com
Also read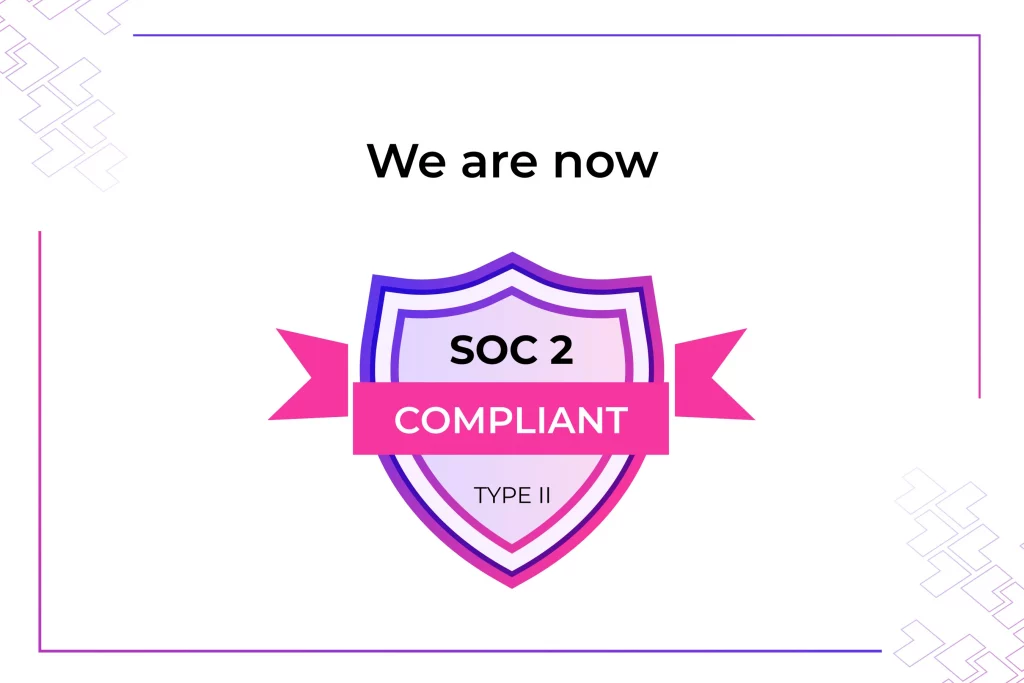 A Key to Safeguard Your Trust: We're now SOC2 Type II certified
We are proud to announce that SOC2 Type II is being compiled. This achievement exemplifies our significant breakthrough in the commitment to securing valuable insights and sensitive data.
Read More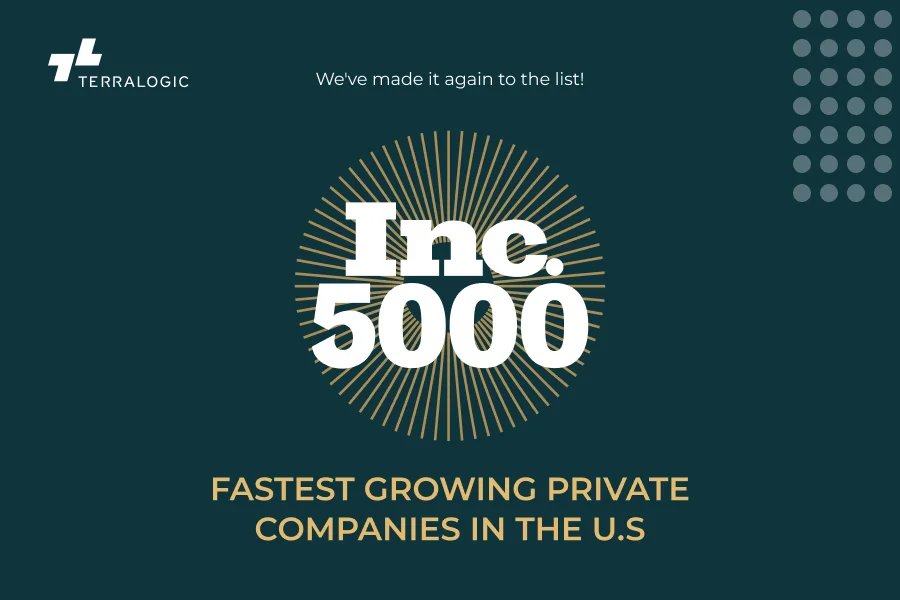 Joining the Ranks of Inc. 5000 Honorees: Terralogic Among the Top 0.07% of Rapidly Growing American Companies
Read More
Our 15 years of achievements includes:
Let us build your project