Town Of Mesilla, New Mexico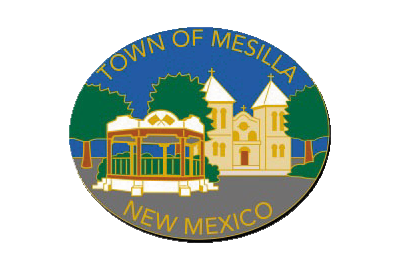 Texas' El Paso – To scan, index, and manage the town's vital records, Terralogic Document Systems Inc. (TDS) has been chosen by the Town of Mesilla, New Mexico, to construct a citywide document management system.
TDS conducted an extensive document analysis of the Town's records and made recommendations for a comprehensive, efficient solution that included converting the Town's current files and putting in place an internal document management system.
The Clerks/Treasurers office and the Utilities Department will be the first to implement the project.
The town's historical records, including Minutes, Ordinances, and Resolutions dating back to the town's Inception, will be scanned and indexed by PDS in addition to the document management solution.
The system's fundamental parts included:
Laserfiche – Laserfiche Avante is an enterprise content management (ECM) solution that is fast and readily adaptable to the requirements of each firm. You may save, retrieve, and safeguard your information in addition to using industry-leading content management,
The advanced workflow features in Laserfiche Avante enable the automation of business processes that center on content while also enhancing performance visibility.
Canon Scanners – High-speed color scanner with duplexing capability, the DR M160. and 60 pages per minute scanning rates.
PDS will train the town's end users on how to use their specialized imaging workstations successfully and efficiently, enabling them to establish and create their own document management framework.
Professional Document Systems anticipates developing yet another fruitful local business partnership with the town of Mesilla as a result of the several projects that are now in the works.
Town of Mesilla 
As "New Mexico's Best Vacation Getaway," Mesilla, which is located along I-10 just west of Las Cruces, is known. Old Mesilla is an excellent example of small-town charm at its best, offering visitors a perfect place for recreation and activity. The town of Mesilla is the place to find a wide variety of award-winning cafes, unusual shops, entertainment, and rich history, which together make up all the essentials the Town has to offer.
TDS has been offering document management, electronic forms, and scanning solutions to government, corporate, and healthcare institutions across the USA as well as the Juarez, Mexico, manufacturing sectors, since 1995.
TDS, a full-service provider of document management, creates and supports solutions in the following fields:
Document Management Software

Document Scanning Services

Electronic Forms

Agenda Management

Canon Scanners and Service

Custom Software Solutions
Our consultation approach ensures that our clients obtain a customized, affordable solution depending on the features of their documents or records. More information about TDS is available on its website, www.terralogic.com, or by calling (800) 644-7112.
Press Contact:
Matt Bowman Terralogic Document Systems
(915) 593-3100
mbowman@terralogic.com
Our 15 years of achievements includes:
Let us build your project