Tinker Air Force Base, Oklahoma City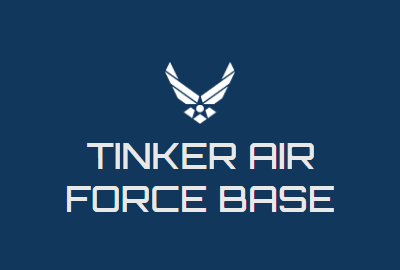 Tinker Air Force Base will be collaborating with Terralogic Document Systems (TDS) to update its document management system, the company is happy to announce.
More than 27,000 military and civilian employees at the post, one of Oklahoma's major employers, will experience significant productivity gains as a result of the renovation.
According to Matt Bowman, President of TDS, "We will be upgrading the present system to the most recent version of Open Text Application Extender (AX) and implementing a full installation of Version 16.3 – shifting all historical data, documents, and photos to the new platform."
TDS will also offer web deployment to synchronize and configure content as well as in-depth training for administrative staff members who will be using the system heavily.
Brief on Open Text Application Extender
Open Application Extenders is an enterprise content management solution that stores organizes and manages documents electronically. It makes it simple to share and use resources as needed, especially for mobile users. It not only streamlines company procedures but also ensures compliance and security.
The management of millions of pages of propulsion test records, which are necessary to make sure that the craft's components are functioning properly, is now done at the base using AX. We couldn't be happier to be working with the base, and the upgrade will strengthen and improve the current system," says Bowman.
Tinker Air Force Base facts you might not be aware of
Tinker Air Force Base is primarily used for Department of Defense and U.S. Navy missions and is named for Maj. Gen. Clarence L. Tinker, an Oklahoma native died while participating in a combat mission during World War II. It contains 760 buildings and a 9-square-mile area. Visit https://www.tinker.af.mil/ for more details about Tinker Air Force Base.
About TDS
The TDS team is dedicated to providing safe document scanning services and to the implementation of document management systems. Call (800) 644-7112 or go to www.terralogic.com on the TDS website to find out more.
Contact TDS today to find out more about our document management solutions and to schedule your free assessment.
Our 15 years of achievements includes:
Let us build your project