The Sheriff's Office In Reeves County, Texas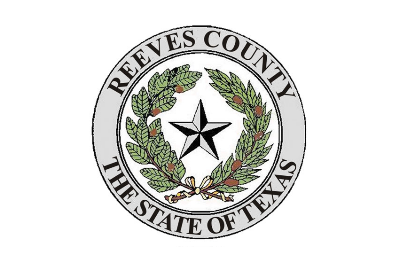 For their new initiative, Terralogic Document Systems has teamed up with the Reeves County Sheriff's Office in Texas. Paper records will be transformed into digitally scanned copies as part of this initiative. To go paperless as soon as possible, the department and TDS share this goal. In both the short and long terms, this will be advantageous for the county sheriff's office in a number of ways. TDS is going to put ClickScan's document management system into practice (DMS). All crucial arrests, occurrences, and detention records are among the documents that must be scanned and indexed.
For all file and document management requirements at a reasonable price, ClickScan DMS is a streamlined scanning solution. By reducing the need for filing updates and preventing file loss and misplacement, the program boosts productivity in all areas of the business. The sheriff's office will be able to better serve the county's residents thanks to an effective system that makes their everyday tasks easier.
Several high-production scanners will be used
The Kofax Advanced Batch Capture and Canon high-speed production scanners will help the transfer go more smoothly. These cutting-edge tools guarantee secure, quick operations with high-caliber results. Over 100 pages can be scanned with a Canon scanner in a single minute. TDS will also speak with the Sheriff's office about the best methods for scanning a lot of records. The sheriff can be confident that TDS will do an excellent job because of its experience and knowledge. The entire transfer process will be handled by a specialized team, making it simple for the office to comprehend.
The digitization procedure will be specialized by TDS for this project
Every institution that adopts the digital scanning process faces a unique set of challenges, and TDS develops a specific combination of software and logistical solutions to make sure that everyone in the company reaps the maximum benefits. The county demands that all of its files and documents be handled in the strictest of security and safety. There can be no loss, leak, or misplacement of important information. Therefore, TDS is the ideal partner for this project because they provide complete secrecy and secure treatment of all files from beginning to end.
Indexing scanned documents makes it simple to retrieve files, which in turn makes departmental communication much easier. Vital county records may now be easily accessed, shared, and referenced due to digitization, which also lowers the possibility of inaccuracy. It is also more simple at the office because fewer man-hours are required for searching for and locating record files and because there is no longer a regular need for manual updates in paperwork. With a team at TDS with more than 50 years of combined experience, exceptional service is a simple promise. The Reeves County Sheriff's Office will be prepared for this transition soon.
To learn more about TDS and its new agreement with the Reeves County Sheriff's Office, visit their website or dial (800) 644-7112. Get in touch with us right away to find out more about the document scanning services TDS provides and to get your free assessment.
Our 14 years of achievements includes:
Let us build your project