New Mexico Department of Vital Records & Health Statistics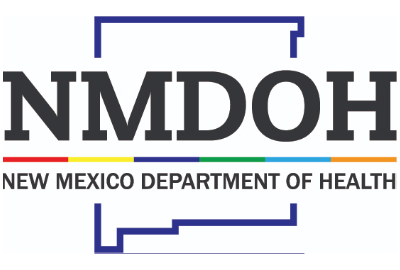 Terralogic Document Systems has collaborated with the New Mexico Bureau of Vital Records & Health Statistics Office on a new project. Paper records will be transformed into digital scans as part of this initiative. The department wants to eliminate paper as soon as possible, along with TDS as storing a huge amount of data on paper would be very tedious. Both immediately and later on, this will have several positive effects on the public health sectors. TDS will use Virtual Vault. The state of New Mexico's birth and death records are among the papers that need to be stored, scanned, and indexed.
Virtual Vault is a custom software of a Web Content platform to perform quality control work and provide search and view of the documents that are being scanned. This software helps to preserve all the data in one place and prevents any kind of loss of files, miscalculation, and data breach. With advanced machine learning, we are utilizing Google Cloud Platform (GCP)APIs to extract critical metadata from the certificates (i.e. last name, first name, date of birth/death, county, and so on.)  
Digitizing the data extraction & storage process
TDS develops a unique set of software & logistical solutions to handle the different issues that an organization faces while implementing the digital scanning process. It makes sure that each organization can reap the maximum benefits. Along with the virtual vault & GCP, TDS has also integrated the respective content platform with the Department's Vital records ERP system (DAVE). So now the content platform we built is pulling new data and content from the DAVE system and storing it in the  Virtual Vault. With this, we are ensuring easy tracking of information and a safe storage solution.
TDS completed onsite scanning of about 6 million birth & death records for the state of Mexico. Some major benefits of this project are:
People can easily access birth & death records to get information on their family history.

Since the process is digitized it saves time, money & resources for the department which was previously not the case.

With the help of this project, people can learn about the lives of their ancestors and possibly discover hereditary risk factors and family health concerns.

Benefit the environment with a paperless office.
Right from project initiation to execution, TDS offers a high standard of service and simplified procedures. Hence TDS is an ideal choice for this project because they provide complete confidentiality and careful management of all files throughout the process.
You can visit TDS's website or dial 1 (800) 644-7112 to learn more about TDS and its new agreement with the New Mexico Bureau of Vital Records & Health Statistics Office. Contact TDS today to find out more about our document scanning services and to get your free assessment.
Our 15 years of achievements includes:
Let us build your project