The Florida Department of Corrections, Texas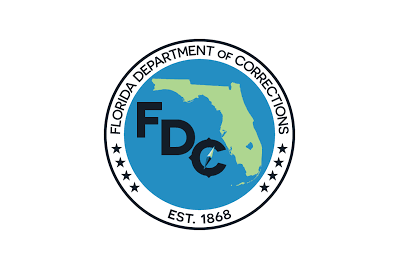 Texas' El Paso – The Florida Department of Corrections has successfully implemented an automated forms system, according to Terralogic Document Systems.
The ever-growing volume of documentation generated by the education department's expansion was one of its challenges. By automating school assessments and tracking forms that were still being filled out manually, the DOC hoped to improve process efficiency.
TDS offered their existing imaging system the opportunity to be connected with the user-friendly and cost-effective Formatta E-Forms Suite. The Formatta E-Forms Manager, Formatta Designer, Formatta Filler, an imaging integrator, and a data export scheduler are all included in this tailored electronic forms solution package. These elements work well together to save an organization from continually gathering information a lot of time.
Data entry that is time-consuming and repetitious is eliminated

Written forms are no longer manually scanned.

Legitimate forms that are "clean" and free of clumsy whiteouts, crosses, or misspellings
For the DOC's E-forms management system, the Formatta Suite included all of the essential capabilities and functionalities that were necessary, including:
To store, publish, report on, version, and expire forms, use centralized forms management.

Data and form security with native 128-bit encryption

Obtaining data and exporting index images

distinct server-based signing and authentication
This forms automation software was installed and put into use by TDS as an addition to the existing electronic records management system. The DOC now has an integrated forms system that is fully operational and expandable to meet expanding records management requirements, assuring long-term stability and standardization.
Florida Department of Corrections
The Florida Department of Corrections is a recognized national leader in corrections thanks to its innovations and attention to quality. It is the third-largest state corrections system in the nation. The 102,000 prisoners under the care, custody, and control of the Florida Department of Corrections are all under the medical and mental care of Health Services, an essential and statutorily mandated component of its services.
Terralogic Document Systems
TDS has been offering document management, electronic forms, and scanning solutions to government, corporate, and healthcare institutions across the USA as well as the Juarez, Mexico, manufacturing sectors, since 1995.
TDS, a full-service provider of document management, creates and supports solutions in the following fields:
Document Imaging Software

Electronic Forms

Document Conversion Services

Custom Software Solutions
Our consultation approach ensures that our clients obtain a customized, affordable solution depending on the features of their documents or records. More information about TDS is available on its website, www.terralogic.com, or by calling (800) 644-7112.
Press Contact:
Matt Bowman
Terralogic Document Systems
(915) 593-3100
mbowman@terralogic.com
Our 15 years of achievements includes:
Let us build your project