Espanola Municipal Schools, New Mexico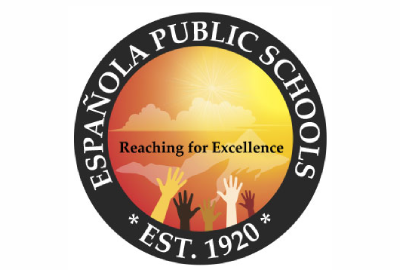 TDS has been hard at work recently in Espanola, New Mexico where they have implemented their ClickScan document management solution in both the human resource and special education departments of Espanola Municipal Schools. Both recent and old student data, special education records, and human resource records were all scanned into the protected ClickScan system. By reducing workflow procedures and enhancing operations district-wide, TDS has improved the system.
ClickScan
Small businesses are targeted by the user-friendly and reasonably priced document management software product known as ClickScan. It offers a user-friendly document management tool with a more straightforward design that includes all the necessary capabilities included in business document management systems. Staff at the Espanola Municipal School may be educated on this system quickly and easily, allowing attention to stay on the important task of educating the city's youngsters.
Benefits of ClickScan to Espanola Municipal Schools
Better Data Control
The personnel at Espanola schools has better control over their data as a result of scanning and importing all of the institution's special education and human resources department's records. Now that devices are connected to the system, all of the data imported by PDS is accessible with the push of a button.
Increased Efficiency
Employees of the Espanola municipal education system are able to automate a number of their working data-related operations district-wide. It is possible to allocate administrative teams more effectively thanks to improved data management. The goals for the Espanola municipal schools are improved by the ease of access to information and its updating as needed.
Going Paperless
In the modern world, the benefits of being paperless cannot be overstated. From an environmental standpoint, we have learned how crucial it is to save trees, as well as from the ease of having the information you require at your fingertips.
Espanola municipal schools have improved the security of their data by going paperless and switching to digital data management. Locked file cabinets do not offer the same level of security as a system that is designed to ensure that only authorized workers may access private and sensitive information. It is possible for individuals with authorization to know who has accessed the data and when thanks to the recording of all access attempts, which enhances security and ensures accountability.
Better Cooperation
Staff from various departments within the district, from various schools, and in various positions would be able to effortlessly cooperate while simultaneously accessing the same materials. They can now all work on the same paper simultaneously without having to scan, fax, or email documents back and forth. Teams will be more productive managing documentation requirements by working together, and updates and edits take effect instantly.
About TDS
TDS team provides customers all throughout the nation with a broad variety of scanning, importing, and document management services. Visit the TDS website at www.terralogic.com or contact (800) 644-7112 right away to learn more about TDS and its experience in the market.
Get your free, guided demo and additional information about ClickScan by getting in touch with us right away.
Our 14 years of achievements includes:
Let us build your project