County Water Improvement District No. 1, Texas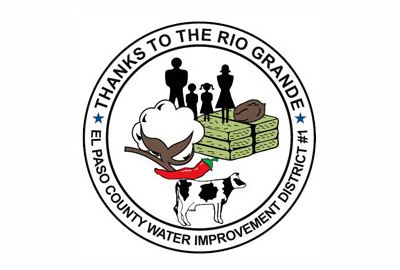 El Paso, Texas – El Paso County Water Improvement District No. 1 has just hired Terralogic Document Systems to provide document services. The contract calls for organizing, scanning, indexing, and importing EPCWID1's crucial documents as part of an enterprise-wide document conversion initiative.
After thoroughly examining EPCWID1's files, TDS came up with a comprehensive, workable solution that includes converting their documents to digital format and putting the ClickScan document management system in place to provide rapid digital access.
TDS started the project's first phase by converting historical general ledger files, contracts, and accounts payable records—all of which are of the utmost importance—into digital format. After that, these documents will be loaded into the ClickScan system for safe document storage and immediate access.
Future contract phases will include converting and importing several departments, such as tax, human resources, and water, onto the ClickScan platform.
According to Matt Bowman, president of TDS, "EPCWID1 is our third installation of document management software for local organizations that manage water in our county. We have worked with them for a number of years, and it is exciting to be able to preserve their minutes and contracts in a format that will give them immediate access."
The system's fundamental parts are as follows:
ClickScan, a streamlined scanning method licensed for instant record access.

Canon Scanners: The DR M160 is a 60-page-per-minute, high-speed color scanner with duplexing features.

Full implementation and training – Consultation with each department to identify the optimum software setup, as well as server and client installations
According to Article XVI, Section 59 of the Texas State Constitution, the El Paso County Water Improvement District No. 1 (the "District") was created as a governmental subdivision of the State of Texas. The District also carries surface water from the Rio Grande in El Paso County, Texas, to water right properties in El Paso County, in addition to assessing and collecting taxes for the water right lands inside its boundaries.
Terralogic Document Systems
TDS has been offering document management, electronic forms, and scanning solutions to government, corporate, and healthcare institutions across the USA as well as the Juarez, Mexico, manufacturing sectors, since 1995.
TDS, a full-service provider of document management, creates and supports solutions in the following fields:
Document Management Software

Document Scanning Services

Electronic Forms

Agenda Management

Canon Scanners and Service

Custom Software Solutions
Our consultation approach ensures that our clients get a customized, affordable solution depending on the features of their documents or records. Customers and resellers can learn more by visiting TDS' website at www.pdswest.com or by calling (800) 644-7112.
Press Contact
Matt Bowman Terralogic Document Systems (915) 593-3100
matt.bowman@terralogic.com
Our 15 years of achievements includes:
Let us build your project