Version 4.0 of ClickScan is released by TDS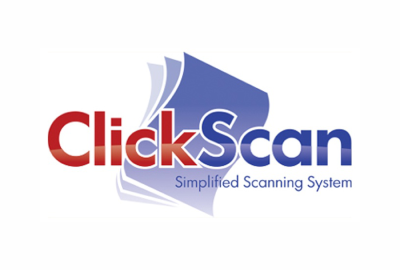 El Paso, Texas – The most cost-effective document management software solution in the market, ClickScan 4.0, has just been released, and TDS is thrilled to announce it.
The newly introduced functions in ClickScan 4.0 provide an improved means of preventing lost or forgotten data, minimizing filing space, and boosting revenue.
The TDS team concentrated their efforts on adding new capabilities to ClickScan 4.0 in order to enhance the user-friendly interface and give users a better records management experience. Following a thorough review of the product, TDS created ClickScan 4.0 to offer a potent tool for managing and accessing scanned documents.
With ClickScan 4.0, users can now drag and drop digital files into both new and existing folders as well as see multiple documents simultaneously. Additionally, ClickScan 4.0 gives users the option to export and email documents in PDF format, export multiple documents at once, do full-text searches inside drawers, and keep track of user activity with the help of the new audit trail tool.
The new advantages and attributes of ClickScan 4.0 are as follows:
PDF export and email functionality

The Batch export feature allows exporting many documents at once.

List Search – lookup numerous documents at once

Optical Character Recognition (OCR) is the electronic process of turning printed, handwritten, or typed text into machine-readable text from an image. enables the reading and identification of words, numbers, bar codes, and other things.

Full-Text Search—the capacity to look up words in the actual text of your scanned documents.

Audit Trail: A security-relevant record that documents actions taken when using the document management system ClickScan

View Multiple Documents – Ability to look up and choose multiple documents

Printing the Search List

Drag and drop digital files to create a new folder

Drag and drop electronic files into an existing folder
"Our software development team put in many years of arduous work before releasing ClickScan 4.0. The redesigned user interface is simple to use, and the new features will provide our present clients and users of any upcoming installs with a lot of control over how they manage their papers. The scanning system has really been simplified. — Matt Bowman, President of TDS.
Terralogic Document Systems
Government, educational, commercial, and healthcare organizations across the USA as well as the manufacturing sectors of Juarez, Mexico have benefited from TDS' document management, electronic forms, and scanning solutions since 1995.
TDS creates and supports solutions in the following categories as a full-service provider of document management:
Document Management Software

Document Scanning Services

Electronic Forms

Agenda Management

Canon Scanners and Service

Custom Software Solutions
Our consultation approach ensures that our clients get a customized, affordable solution depending on the features of their documents or records. Customers and resellers can learn more by visiting TDS' website at www.terralogic.com or by calling (800) 644-7112.
Our 15 years of achievements includes:
Let us build your project