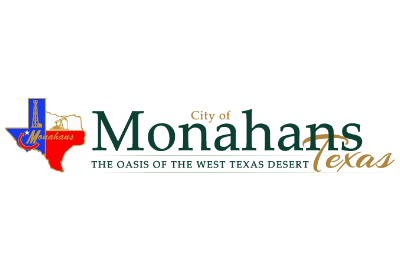 Terralogic Document Management has joined hands with the City of Monahans for this project as the county's wanted to eliminate handwritten files since it was prone to errors so electronic records were introduced to ensure the correctness and authenticity of documents. Through this project, the county has not only benefited from scanned documents but has also received TDS automated electronic forms services to increase efficiency and reduce time & paper.
Digitizing the data collection process with Data Scanning & Automated Electronic Forms
TDS has deployed 8 Canon desktop and production scanners within the department for scanning new documents into the system. With the help of these scanners, government offices will be able to comply with strictly regulated record-keeping and performance requirements while also receiving documents of a high standard that are compatible with the main e-filing systems.
TDS has implemented an automated purchase order system utilizing Laserfiche forms. Now the purchase order requests are submitted through Laserfiche forms and Laserfiche workflow is routing the form for proper departmental approval that encompasses the city secretary, city manager, finance, HR, public works, code enforcement, and others.TDS also scanned over 3,00,000 pages of historical permanent records including Council Minutes and Agendas, Ordinance, Resolutions, Human Resources, and others.
Benefits from this project
Preserving Data – Paper documents are prone to a variety of risks that result in data loss, including degradation, fading, and misplacement. Documents that have been digitally preserved can be accessed without handling the originals, which reduces these problems.
Data Centralization – The storage of important documents in a central file system is made possible via document scanning. Employees of the government can access and share crucial information whenever they need to, without having to go to the filing cabinet.
Regulatory Compliance – In compliance with regulations enacted to protect personal information, electronic document management solutions enable government organizations to keep documents safely in remote cloud storage. As a result, it is easy to regulate which personnel have access to a given

collection of documents and which do not, ensuring that only the departments that require the data have access to it.

Paperless Office – With electronic forms the county can greatly benefit from the option of using less or no paper. Producing paper forms can be fairly expensive, and they can easily lead to clutter and disarray. Through e-forms, the user has the option to edit their work, save their progress, and begin over if they're not sure.
About TDS
TDS is a document management service provider that offers big format scanning services and document scanning services to all types of businesses. When it comes to executing projects, they take great satisfaction in their professional competence, efficiency, and consistency. Depending on the requirements of their clients, their services vary from project to project. TDS is prepared to assist the City of Monahans Texas county with a new beginning in their new office facility with a team of qualified specialists and partners. Employees will be able to complete tasks much more quickly and make good use of their time in the new paperless office.
You can reach TDS online or by phone at (800) 644-7112 for further information about this project. Get in touch with us to learn more about the document scanning services TDS provides and get your free assessment.
Our 15 years of achievements includes:
Let us build your project