City of Hobbs, New Mexico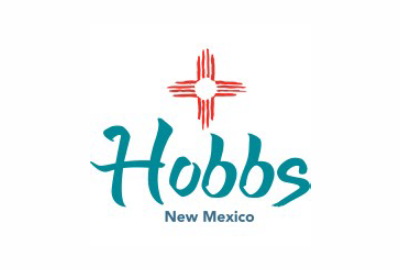 The project with the City of Hobbs, New Mexico, has recently been finished, according to TDS (Terralogic Document Systems). The project entailed implementing ApplicationXtender (AX), which will assist the city's human resources department in managing all active city employee files. TDS also scanned, indexed, and imported every active file into the AX system as part of their working effort.
The project's scope with TDS
The project is intended to give human resources teams the opportunity to enhance their management procedures. It involves five experienced TDS operators working at the city's offices for a period of four weeks. TDS assisted in bringing the Hobbs HR department up to line with other city departments using AX.
Within its human resources division, the City of Hobbs now has complete AX licensing. Additionally, TDS provided on-site training as part of the AX deployment. The various advantages that AX can offer to its human resources team are now fully understood by city authorities, who will be able to make use of these advantages in their daily schedules.
TDS carried out the scanning procedures at the City of Hobbs offices as part of their scanning work. With years of experience integrating scanning with document management systems, the company's scanning team was able to accomplish the task according to the client's exact specifications. After that, they provided department team members with AX training, equipping them with the knowledge they needed to start using the scanned documents and software right away.
What Help Can ApplicationXtender Provide?
When a business wants to consolidate its document management procedures, ApplicationXtender is one of the top product choices. The workflow management system of the product was a key factor in the city officials of Hobbs, New Mexico, choosing it. Teams can cooperate on business initiatives using the system to swiftly and securely transmit information between offices. By doing so, productivity is increased and communication about working procedures is maintained among all human resources staff. It is possible, for instance, to automatically add new hires to internal databases during the onboarding process, reducing the need for manual data entry and documentation completion.
AX's Full-Text Search functionality will make it possible for all users to find the information they need with ease, which is another significant advantage. The user can easily search through all files using Full-Text Search to locate a specific word or phrase. In order to search all files with the greatest degree of accuracy, the query engine also lets users navigate by file type. Users are only granted access to the text search based on their function within the organization, just like it is with other software features. The city of Hobbs' human resources team executives will now have more control over employee and city data and give staff members more authority.
Regardless of where they are, AX will assist Hobbs city officials in accessing their information. The system is set up so that authorized staff can use a secure portal to access the data they require while on the go. AX is made to enhance teamwork security as well. The city of Hobbs, New Mexico will gain from single sign-on technologies and a dynamic authentication engine that let authorized members of the human resources staff swiftly get into the system while preventing access from unauthorized users.
About TDS
Professional scanning and the integration of document management systems are priorities for the TDS team. Visit TDS' website at www.terralogic.com or contact (800) 644-7112 right away to learn more about their work with the City of Hobbs, New Mexico.
Our 15 years of achievements includes:
Let us build your project