Albuquerque Public Schools, New Mexico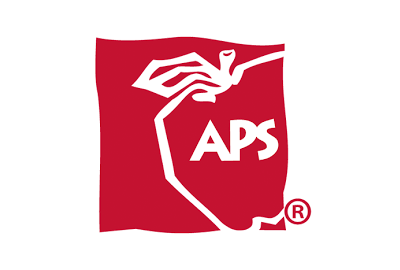 Terralogic Document Systems (TDS) has been given the task of converting the student records of Albuquerque Public Schools into digital data. The work entails converting more than 1,000 microfilm reels of previous student data. These 3,000,000 picture 16mm films will be integrated into the new ClickScan document management program. The district records center is where the data will then be saved.
ClickScan is a software program that addresses all data filing, storage, and document management problems at a very low cost. It lessens office clutter, prevents file loss, and is both short-term and long-term cost-effective. Despite the fact that ClickScan may be used in practically any sector, those that work with a lot of data stand to gain the most from switching to this system for document management.
For the schools, this method of transforming movies into digitally accessible data will be revolutionary. Every piece of old data is saved into an online storage and archive solution using microfiche and microfilm scanning. The data can be evaluated, categorized, and automatically tagged, making it retrievable and searchable. The school staff's daily tasks will be made easier and their morale will be raised by TDS's rapid and accurate work because they won't have to spend as much time carefully reading through each microfilm to find bits of information.
Benefits of microfilm scanning
While every firm has a primary motivation for digitizing microfilms, there are various advantages to the procedure as well.
Enables data accessibility whenever needed
Microfilm searches are challenging since they take a lot longer than online searches. To discover the required image, one must search through numerous films, load reader printers, find the image, and then print off legible copies of it. This may be completely disproved once the records are digitalized. Information retrieval might merely involve a few clicks.
Control compliance and other risks
Public schools may assure that no files are ever lost, damaged, or unavailable by scanning and backing up their records. This makes it simple to address any issue with compliance or legal risk. Even when caused by natural disasters, information loss can be extremely damaging and endanger an organization's reputation or land them in legal difficulties. Not only is updated software that has scanned information secure, but it also allows only authorized users to access it.
Environmental advantage and perceptual gain
Digitizing records will improve the school's reputation. With this adjustment, the school will appear more modern and innovative. Digital records can be used as an example of a revolutionized strategy by getting rid of outdated procedures because they improve the customer experience. Online data storage is also a very sustainable approach over the long term and ecologically friendly activity.
Efficiency, low costs, and simple preservation
Microfilm preservation is an extremely taxing task. If they are not stored in the best conditions, they may degrade and become illegible. Any type of information is simply preserved and data loss can be avoided by scanning the films. Since the entire process is automated, labor and physical storage expenses are reduced as well. Overall organizational effectiveness is the result of this.
About TDS
TDS offers top-notch service and hassle-free procedures from beginning to end. To ensure that the schools may have total peace of mind, they will take on the planning, management, and quality control of the entire project.
Secure the future of your data and put your trust in TDS to handle it properly. You can reach TDS by phone at (800) 644-7112 or online for additional information about this collaboration with Albuquerque Public Schools.
Get in touch with us right away to find out more about the document scanning services TDS provides and to get your free assessment.
Our 15 years of achievements includes:
Let us build your project