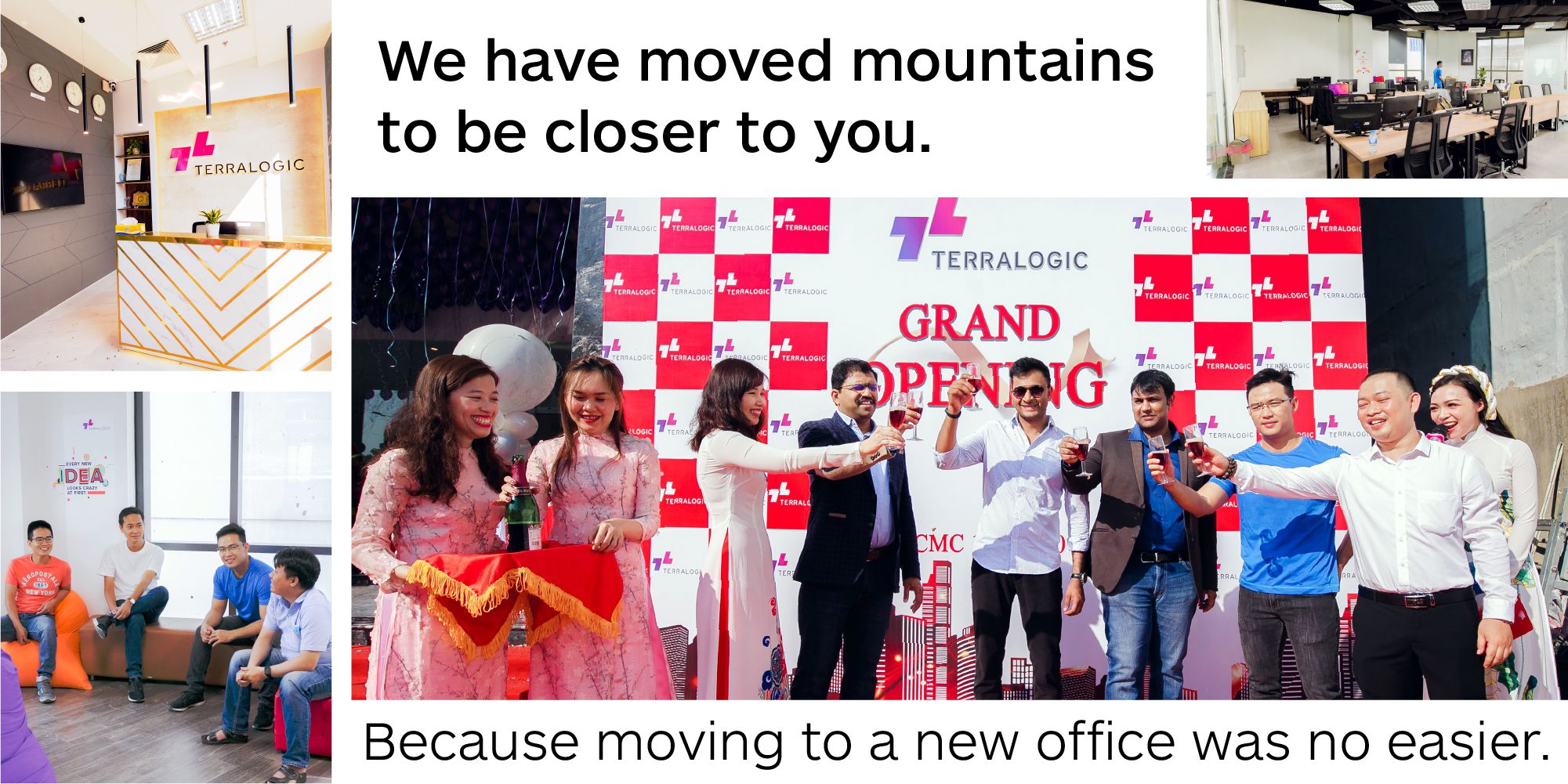 After moving and shaking the world of technology over the last decade, we have now expanded our footprint in the area of IT, Security, UI &UX worldwide. And more footprints mean more offices. More offices bustling full of the smart people in business excited to get to work and innovate to shake the status quo.
Why the decision to move?
So why are we shifting out of the old office to this new space we just moved into? Why are we shifting?
The relocation was there in our mind, especially after the new brand image of Terralogic.
We have been contemplating a brand new space for long though but finding new space that fits our needs was a challenge. We were running out of time, and we needed to find a space as soon as possible. Well, because we wanted to be nearer to you; so that it's convenient for you. We didn't want to keep any stones unturned to make reaching to workspace more easier for our Terralogic family members. The office location we shifted from was away from the city center and also it was causing the commuting issues. Nobody wants to spend all their free time just commuting to work and back.
Also, after acquiring one of the top UI/UX Design studios, and expanding our IT, Cloud, and Cybersecurity capabilities, one of the vital point was, we had to look for a space that will do justice to all the new capabilities.
We put our heads together, to find a place closer to the city for more frequent meet-ups and exchanges with industry and community. At the same time, we knew we stayed in the current space for more than a decade, so Yes! Moving was emotional. The Terralogic Vietnam family was a wee bit attached to the current workplace. But it was time to move on.
So, our administration warriors and the management, took it upon them to find us a suitable space near the city center. Thankfully, after quite a lot of rounds of inspection of premises and negotiations, we found the ONE! It was not an easy process, each city has its own nuances and we had to work around what was considered common practice. We worked through a third-party real estate consultant who gave us a lot of feasible options and we chose the best fit for us both in terms of size, price, and location.
Most people advised us to look for a turn-key solution for our new office space, ie, a fully furnished ready to move in space that can accommodate all our needs. But in all the options we considered, it was a compromise one way or the other and we didn't want that. Some offices we really had more workstations than we needed, others didn't have a breakout area to suit our company culture.
We thought and thought a lot and then we decided to go with a warm shell option (one which had basic plumbing and civil work in order) and decided to furnish the rest according to our brand ethos. We knew this is going to take time and won't be easy at all.
We were promised, in about six months' time from the date of confirmation, we'll have a new professional home!
Why six months you ask? Because furniture and fit-outs take about 60-90 days to finish so that we have fewer operational challenges once we move in.
The Kick-start plan
Well, things that needed to get done were all over the place.
That is lots and lots of work to do from scratch:
Dealing with Mitalab building owner for that date.
Convincing the developer to build what we want when we need it is a tall task.
We also needed to find an efficient co-ordinator to ensure that the work is up to speed, week on week.
Design for a new office with a constructor team.
Work with the architects to design an office that is synonymous with our brand scheme world-wide.
Buying new equipments & facilities.
Purchases to set up this new space. And to cut down on some unnecessary costs, we used what we can from the last office to save.
Operating moving things from the old place to the new office.
The equipment from the current office moving to the new one in phases to reduce redundancies and prevent any drop in efficiency.
And, finally, as a team, we pulled down the movement in a way that causes the least possible disruption to the current flow of work.
We wanted a spacious design with open space and we got one. Layout wise, we have decided to create open workstations with lots of collaborative spaces for people to work together and have discussions informally.
What was the moving plan who goes first and who goes last?
Despite being a necessity for the current workforce, the administration team had to prepare a detailed cash flow report on the total outlay at the new office. We decided to optimize what we already have and only add what we need as and when the time occurs. We've decided to retain furniture items in good condition and move them first, the remaining furniture can be purchased and added accordingly.
As for machines and equipment, we intend to carry out transportation to the new office on 18th Feb at 3 pm, after the end of the workday. The plan was, all staff will leave the old office on 18th Feb'20 and work out of the new office from 19th Feb'20 onward. It was fixed, we are to celebrate our Grand Opening on the very first day at the new place.
Moving materials, negotiating with shipping intermediaries, informing old and new office building plans of transportation, dismantling of supplies, saying goodbye to where it all began!
And on the day of 19th Feb'20, the new Terralogic net-gen UI/UX design studio space, premium meeting rooms, lounges, and executive offices are enigmatic, with a bustling city view of the busy Ho Chi Minh city. In addition, the new office offers up a lot of avenues for creativity and our collective expression.
It has some really cool break out areas with snacks. There are cool spaces for opportunities to host Workshops/Hackathons/Tech Talk both for internal & external stakeholders. Psst… we have lots of corners to take nice photos!
Also read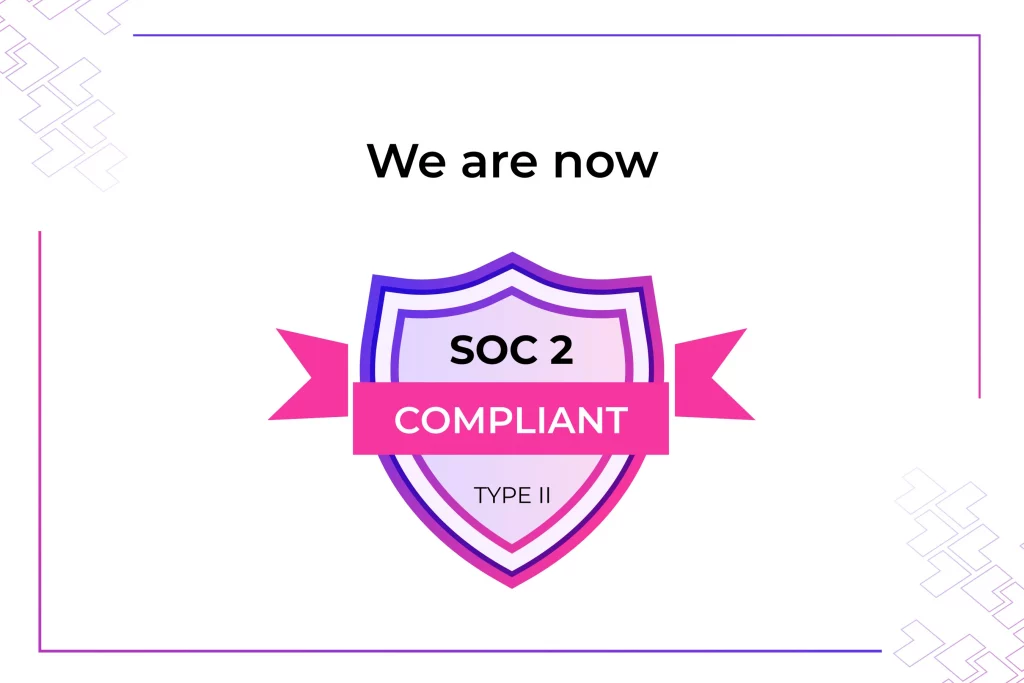 A Key to Safeguard Your Trust: We're now SOC2 Type II certified
We are proud to announce that SOC2 Type II is being compiled. This achievement exemplifies our significant breakthrough in the commitment to securing valuable insights and sensitive data.
Read More
Our 15 years of achievements includes:
Let us build your project