Challenges often prepare ordinary people for an extraordinary destiny. Overcoming challenges provide an opportunity for growth. Renil Komitla, CEO, Terralogic Inc. is featured as one of the 30 young and dynamic entrepnuers to watch out in 2019 by Insight success. Terralogic is dedicated to providing best in class services in diverse sectors including telecommunications, manufacturing, semiconductors, transportation, insurance, retail, oil and gas, sports, travel and tourism, hospitality, banking, and entertainment industries.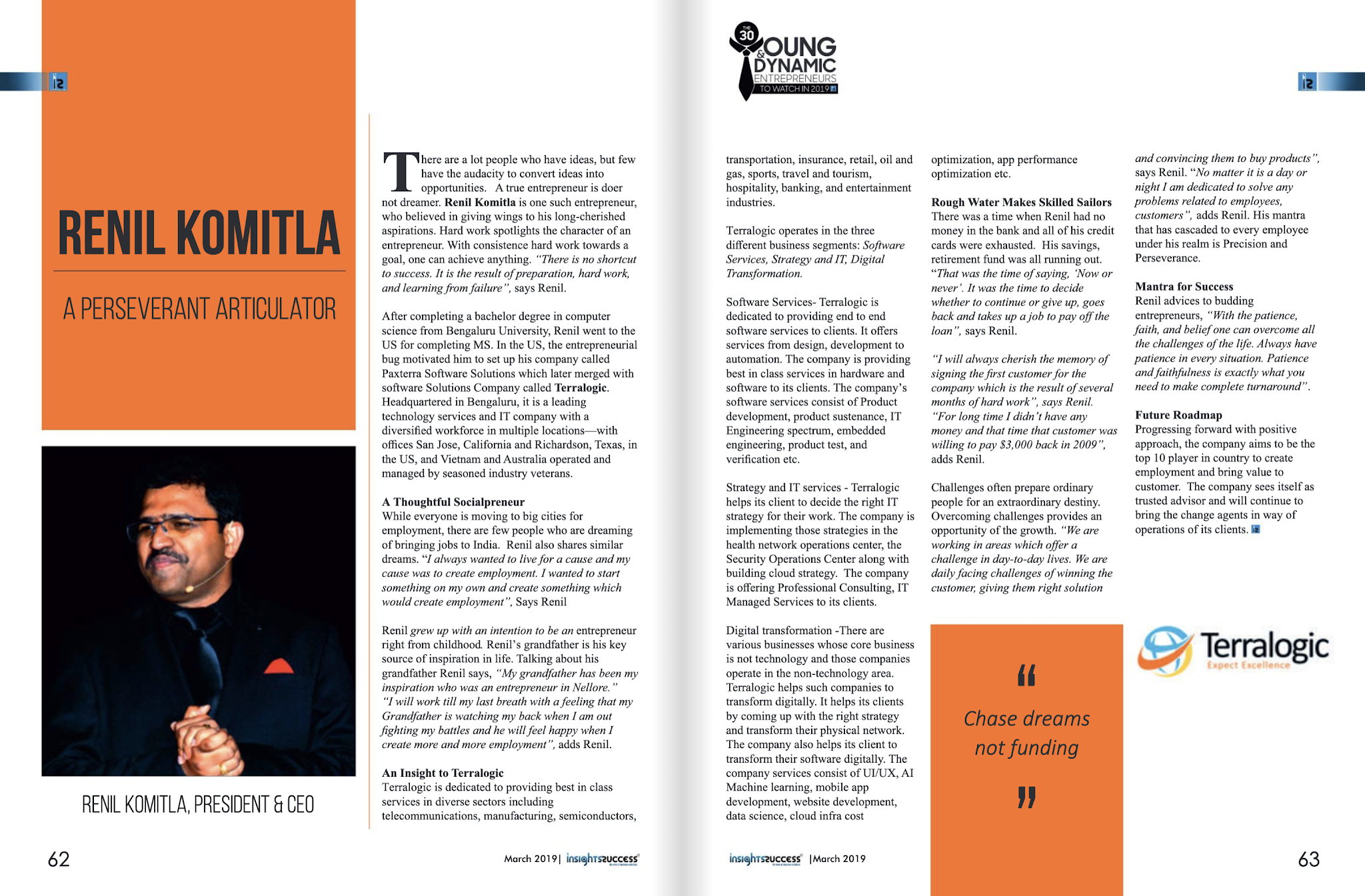 "We are working in areas which offer a challenge in day-to-day lives. We are daily facing challenges of winning the customer, giving them the right solution and convincing them to buy products. No matter it is a day or night I am dedicated to solving any problems related to employees, customers", says Renil. His mantra that has cascaded to every employee under his realm is Precision and Perseverance.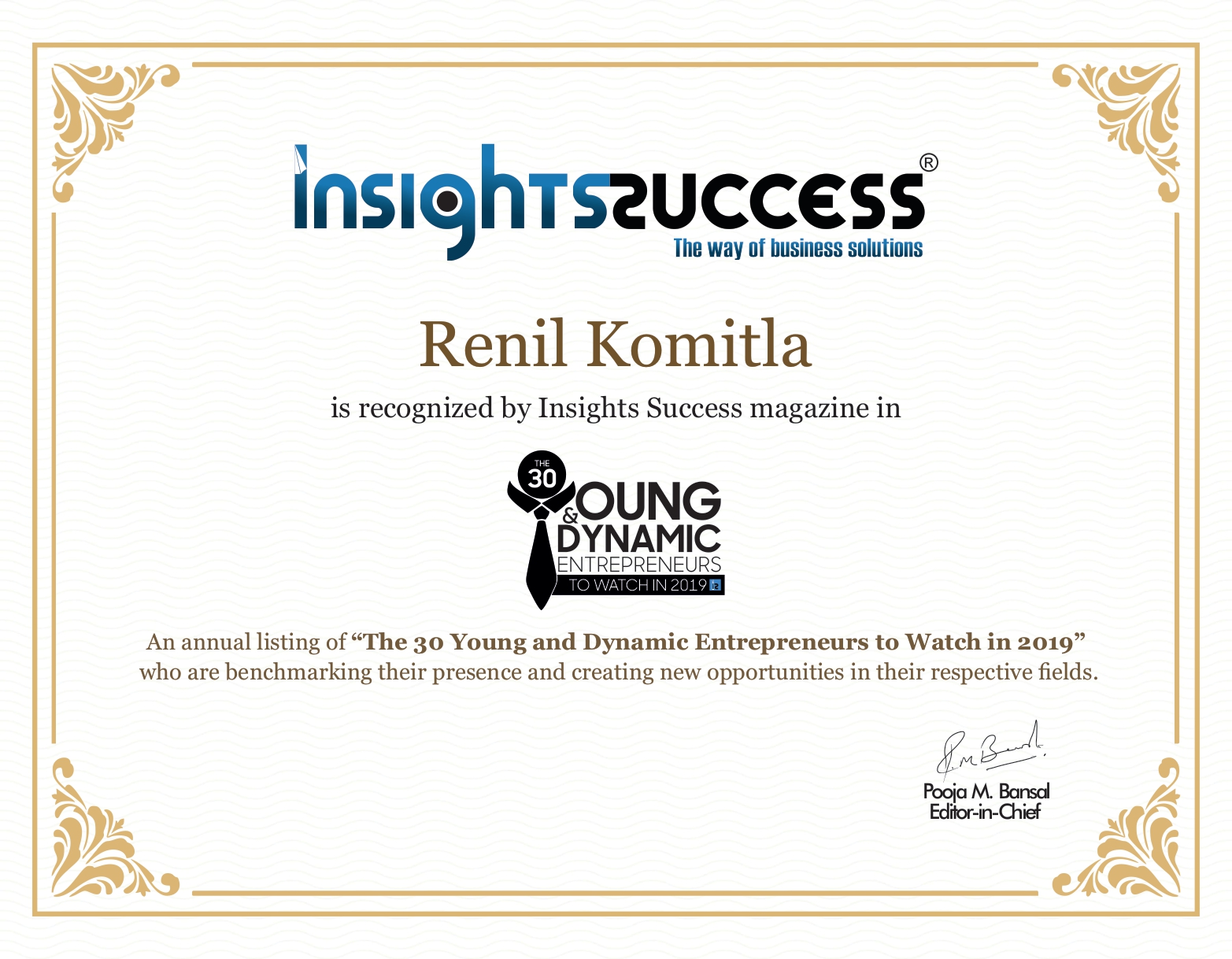 Also read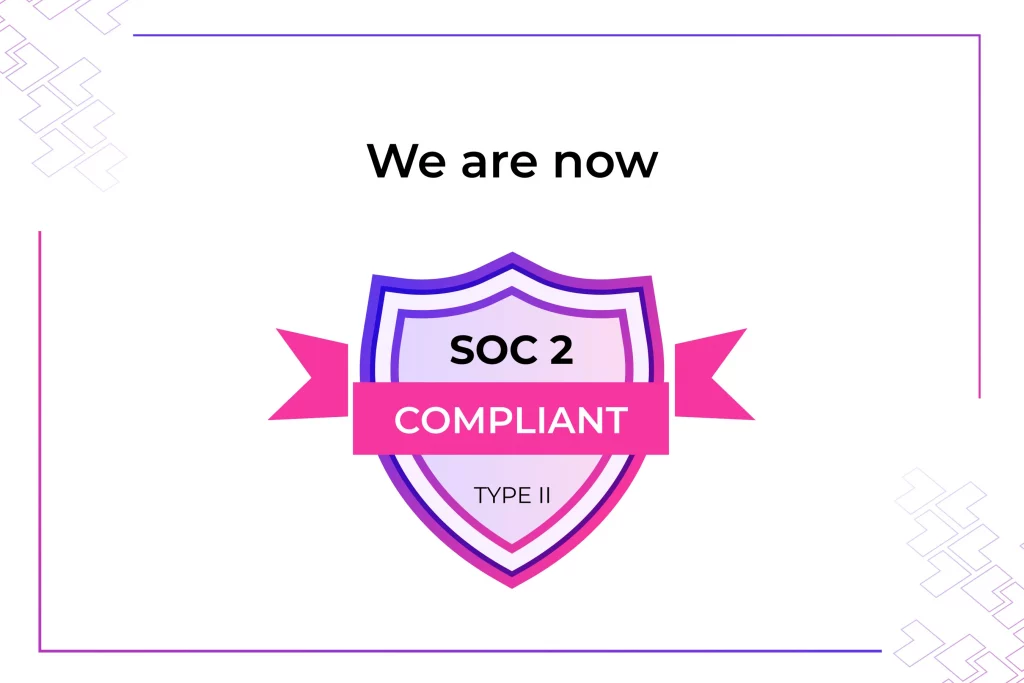 A Key to Safeguard Your Trust: We're now SOC2 Type II certified
We are proud to announce that SOC2 Type II is being compiled. This achievement exemplifies our significant breakthrough in the commitment to securing valuable insights and sensitive data.
Read More
Our 15 years of achievements includes:
Let us build your project