WE ARE EXCITED TO ANNOUNCE TERRALOGIC ACQUIRES USA CONSULTING, INC. (USACI) ON DEC 12, 2019!
USACI is a Texas-based IT Services Company operating since 1992. USACI is a premium IBM/Fortinet partner providing solutions to multi-billion dollar cloud providers and Enterprises in addition to a provider of managed IT services, hosted desktops and applications for SMB and Enterprise customers in their private cloud.
MARK GIGLIOTTI, PRESIDENT AT USACI CORP, TEXAS, UNITED STATES. FORMER SR. DIRECTOR OF IT SERVICES FOR ENERGY TRANSFER PARTNER, SOUTHERN UNION, AND ENRON.
Mark Gigliotti, President of USACI, will be joining Terralogic as our new Chief Information Officer. Mark brings 25 years of experience in IT Services and Application Development, bringing immense knowledge in both Software and Infrastructure world with experience running large IT teams and strategy.
"AS A SECURITY ENABLER, USACI CORP. BRINGS A VARIETY OF CORE COMPETENCIES TO TERRALOGIC, WITH INSIGHT FOR BOTH IT SOLUTIONS MANAGED SERVICES, AND HELP DESK." MARK GIGLIOTTI, FOUNDER, AND PRESIDENT OF USACI. "IN ADDITION TO HOLDING BOTH HUB AND WBE CERTIFICATION, WE ARE PROUD TO OFFER OUR SOLUTIONS UNDER BOTH TIPS AND DIR PURCHASING COOPERATIVES."
Together Terralogic and USACI are better positioned to provide technology solutions in Texas and deliver end to end Digital Transformation Services to our current and future customers.
"THIS IS A VERY GOOD MILESTONE FOR TERRALOGIC AND THIS WOULD EXPAND OUR CLOUD AND SECURITY BUSINESS IN DALLAS METRO AREA. AS PER OUR 2020 STRATEGY, I AM HAPPY TO BRING HIM ON TO MY STAFF AS THE CIO AND LOOKING FORWARD TO BUILDING TERRALOGIC'S NEXT PHASE OF GROWTH IN 2020."
– SAYS RENIL KOMITLA, CEO TERRALOGIC.
About Terralogic Solutions Inc:
Since 2008 Terralogic is rendering futuristic technology services for the forward-looking connected world. Our target centric DNA ensures ahead of the time engineering expertise following client roadmap and business needs. Our Services encompasses, UI/UX, Digital Transformation, Engineering solutions, SAAS, IT Infrastructure services, MSSP, Cloud & Support Services, not to forget our innovations in the field of Emerging technologies viz IoT, AR/VR, and Data Science. We deep dive into enterprise goals to get to the heart of the criteria, maintaining a macro-view while researching trends and evolving models. Terralogic provides advisory consulting and IT services for Automotive, Communications, Construction, E-commerce, Gaming, Healthcare, Manufacturing, Media & Entertainment, Retail, Travel & Transportation industries
Corporate Address: 240 E Gish Road, San Jose, CA, 95112, USA
Phone: +1 (408) 213-8767
Email: sales@terralogic.com
Coverage Area- USA
Also read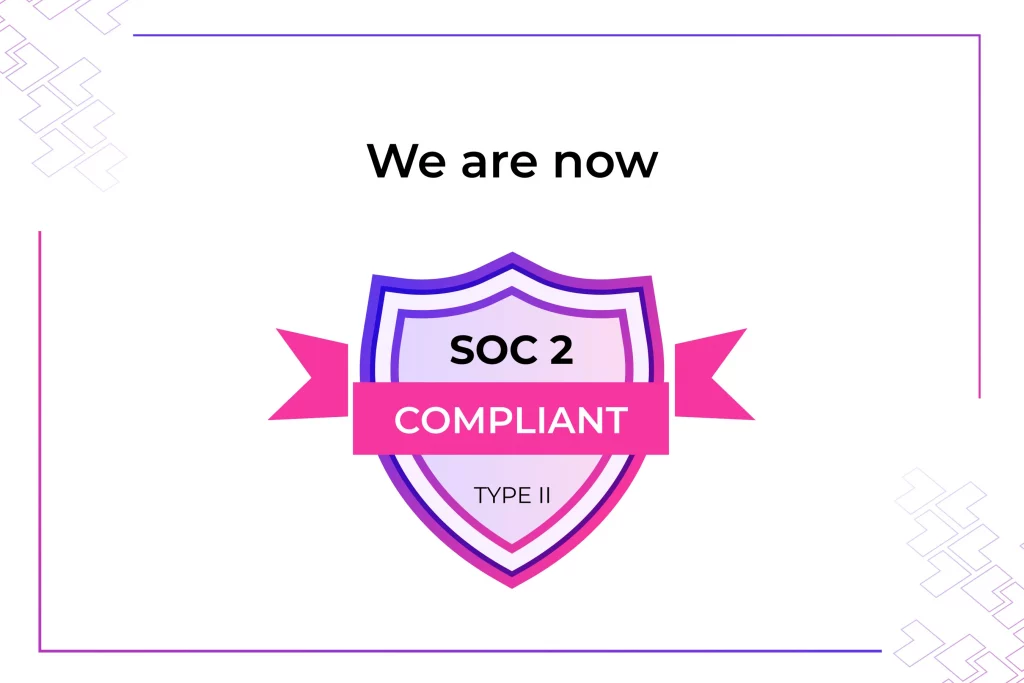 A Key to Safeguard Your Trust: We're now SOC2 Type II certified
We are proud to announce that SOC2 Type II is being compiled. This achievement exemplifies our significant breakthrough in the commitment to securing valuable insights and sensitive data.
Read More
Our 15 years of achievements includes:
Let us build your project