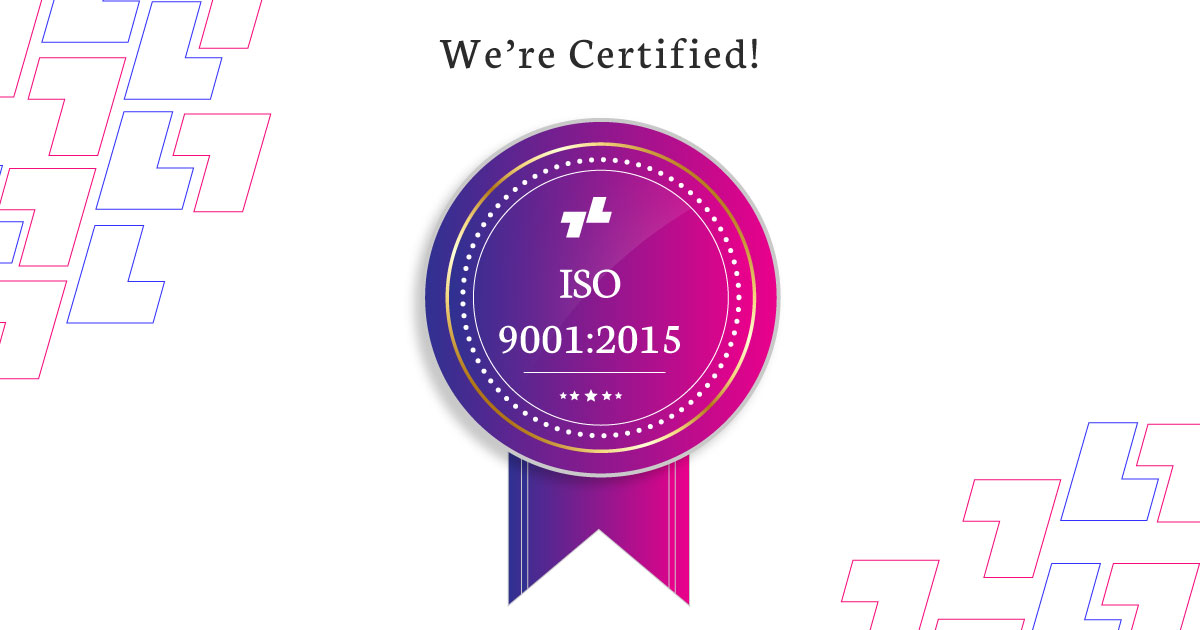 Terralogic is proud to be recognized as one of the certified organizations under the ISO 9001:2015 certification.
In our endeavor to be the most reliable and reputable quality-assuring development company and making sure quality comes first.
What is ISO 9001?
The ISO 9001 certification oversees every aspect of a business, like planning, purchase, to sales services. Which means, Terralogic is now certified for having a defined & well-implemented SOP's for all business processes. The ISO 9001 standard brings in a quality management system i.e. a QMS model for obtaining and meeting our customer requirements and achieving customer delight. The implementation of ISO 9001 is the combined alignment of the activities of internal processes that are focused on the improvement of customer satisfaction. As per the 2015 standards, businesses can meet their clients' expectations through consistent quality products or services while engaging in sustainable communication with all relevant stakeholders.
Why ISO 9001:2015 Certification?
Because ISO 9001:2015 is a symbol of trust!
We at Terralogic believe in providing services that bring in the top-shelf quality. We stop at nothing until we provide quality that meets your plan. Hence ISO 9001:2015; where '9001' stands for Quality accreditation in 'Quality Management System as per revised in the year '2015'.
Being ISO 9001:2015 certified means, Terralogic is now recognized and certified by QEC as a provider of top-notch quality services in the area of:
Digital Transformation
Software Services
Enterprise Support
Enterprise Solutions
Information Technology
Operations
Human Resource Department
Security Operations Centre
ISO 9001:2015 is the updated outcome of the ISO 9001 standards,
Also read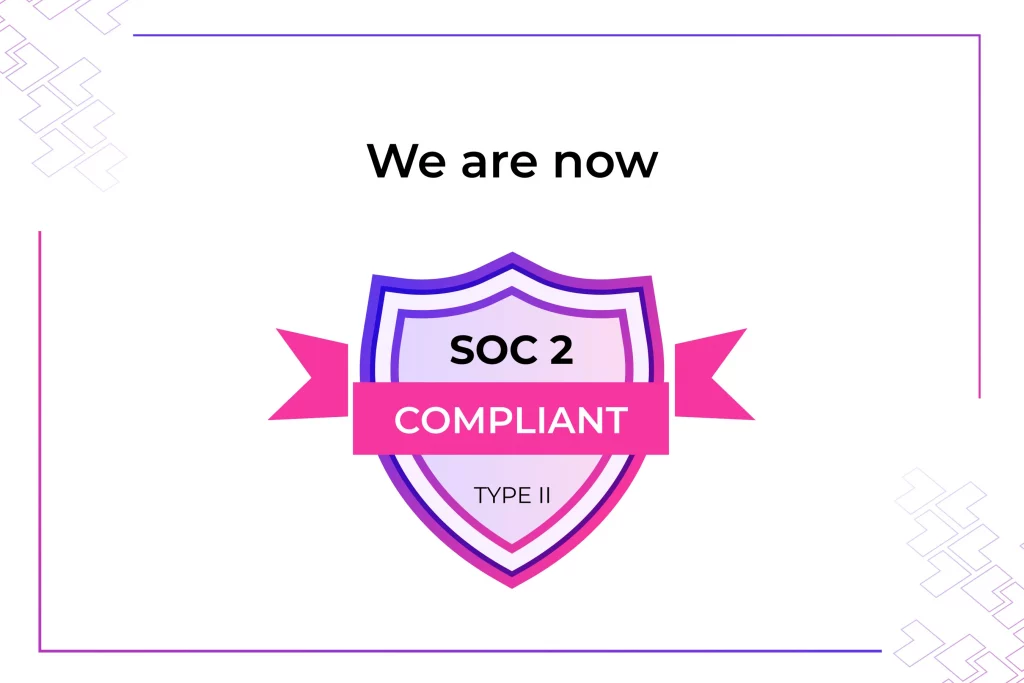 A Key to Safeguard Your Trust: We're now SOC2 Type II certified
We are proud to announce that SOC2 Type II is being compiled. This achievement exemplifies our significant breakthrough in the commitment to securing valuable insights and sensitive data.
Read More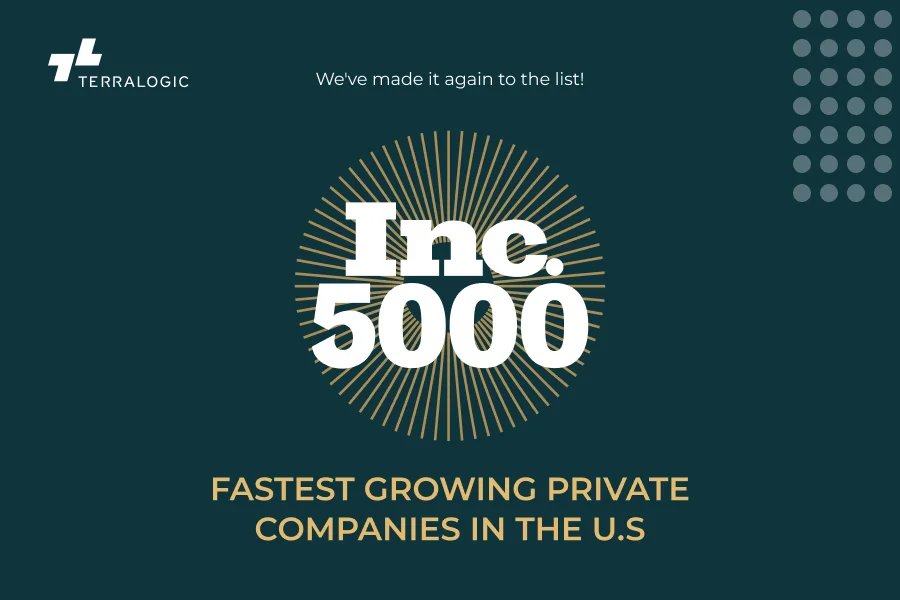 Joining the Ranks of Inc. 5000 Honorees: Terralogic Among the Top 0.07% of Rapidly Growing American Companies
Read More
Our 15 years of achievements includes:
Let us build your project