Setting Clients' Growth Journey with Essential Quality Solutions: Eliminating Challenges to walk on a Growth Trajectory. CEO's Strategies and Support, Uplifting Employee Dedication.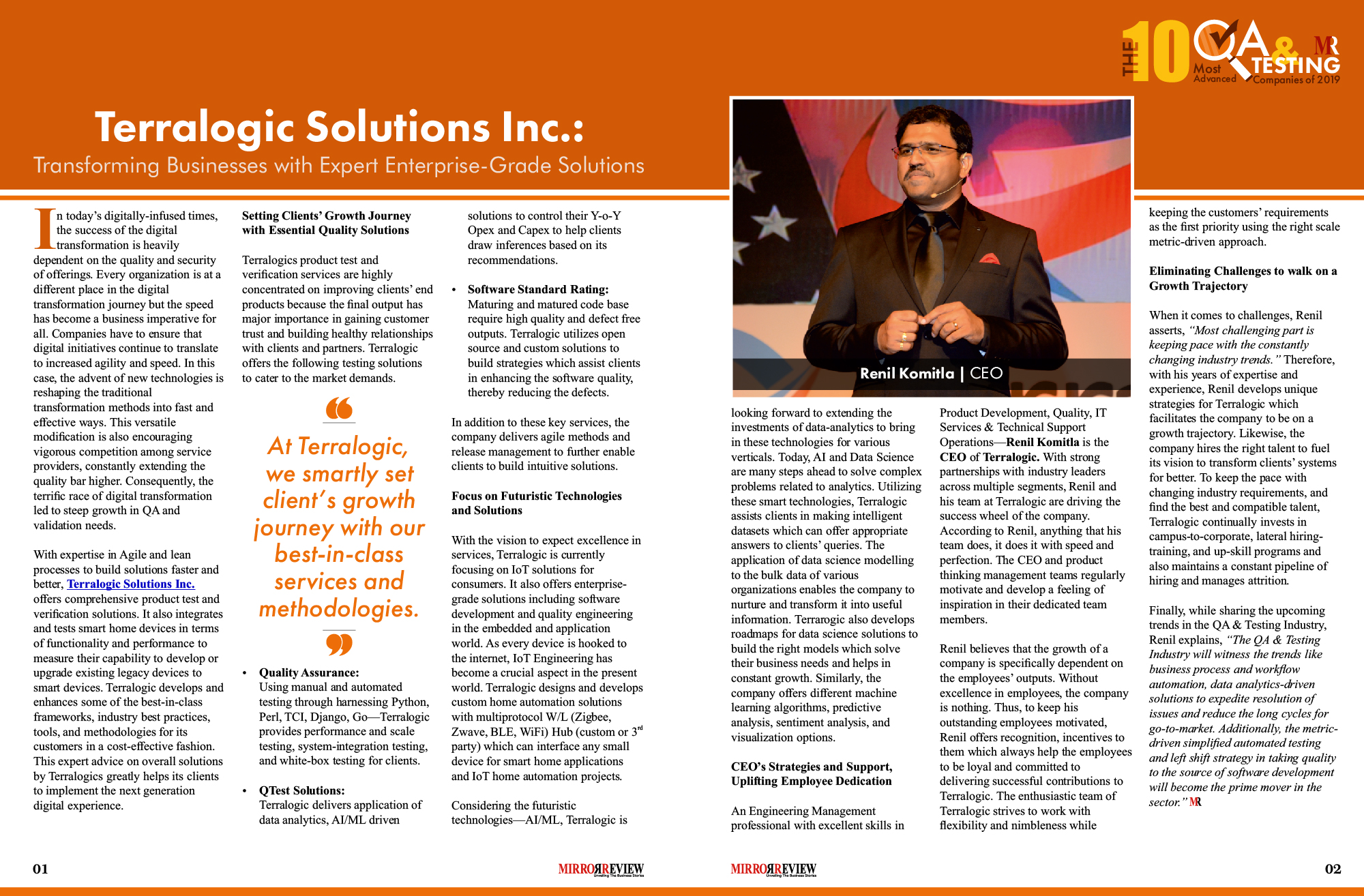 Also read

Terralogic CEO featured as one of 'The 30 young and Dynamic ...
A true entrepreneur is doer not dreamer. Renil Komitla is one such entrepreneur, who believed...
Read More

Terralogic is now CMMI Level 3
Terralogic has successfully achieved CMMI® Level3 maturity rating for India & Vietnam location! ...
Read More
Our 18 years of achievements includes:
Let us build your project