MANAGED IT SERVICES PROVIDER
The Key to Unlocking Your Business's Full IT Potential
We at Terralogic with 14 years of industry experience are Pioneers in helping businesses grow exponentially with our digital transformation expertise. Take Advantage of Our Professional IT Services!
Microsoft 365 Services
Managed Cloud Services
Cybersecurity Services
CIO Services
System Upgrades and Transitions
24/7 IT Helpdesk Services
Discover the Benefits of Working with Us!
Are you a small business owner, mid-size company, or an enterprise? At Terralogic, we specialize in delivering tailored IT outsourcing solutions that align with your business needs and allow you to focus on what you do best. Here are some key benefits of our services. 1
Take a deep dive into your business needs and current IT challenges to create a growth plan that propels you to success.
2
Tailor the offerings and services to help you run your business with high availability and network uptime.
3
Chronicle your Network Health - whether it's uptime, patching position, anti-malware upgrades, security patches, and so on.
4
Keep track of your Network Health - monitor uptime, patch status, anti-virus updates, and security updates to stay ahead of the game.
5
Keep your systems running at their best - 24/7. Stay ahead of potential problems and keep your business running smoothly.
6
Unlock the potential of your projects with SME! Our On-Premise, cloud, or Hybrid solutions provide the perfect fit for any business.
7
Craft a more attractive and stimulating Employee onboarding process and experience.
We're here to help you reach your business goals!

We'll work with you to understand your current system capabilities, pinpoint your objectives, and develop a strategic IT roadmap to get you where you want to be.
Our Comprehensive IT
features include
Proactive Managed Services

›

24/7 Help Desk

›

Advanced Managed Services

›
Proactive Managed Services
Infrastructure Monitoring
---
24/7 Device Monitoring and Alerting
Error and Event Log Monitoring
NOC Monitoring
Drive Space Monitoring
Asset Inventory
Security Services
---
Microsoft Patch Management
Antivirus Monitoring and Alerting
Security Administration
Backup Monitoring and Alerting
24/7 Help Desk
IT Helpdesk
---
Phone and Email Support
Remote Control Support
Onsite Support (8 am – 5 pm)
L1 and L2 Desktop Support
General Server Support
General Network and Firewall Support
Advanced Managed Services
Citrix Managed Services
---
Deploy Citrix Solutions – Virtual Apps,
Netscaler
Maintain your infrastructure
Proactive Monitoring
Remediation
User Experience Accessing Apps
Nutanix Managed Services
---
Deploy Clusters
Deploy DR solutions
Manage Nutanix Environment
Proactive Monitoring and remediation
Hosted and Cloud services
---
Virtual Servers, Desktops, and Applications
Hosted Computing
Quick Book Hosting
Our Comprehensive IT
features include
Infrastructure Monitoring
24/7 Device Monitoring and Alerting
Error and Event Log Monitoring
NOC Monitoring
Drive Space Monitoring
Asset Inventory
Security Services
Microsoft Patch Management
Antivirus Monitoring and Alerting
Security Administration
Backup Monitoring and Alerting
IT Helpdesk
Phone and Email Support
Remote Control Support
Onsite Support (8 am – 5 pm)
L1 and L2 Desktop Support
General Server Support
General Network and Firewall Support
Citrix Managed Services
Deploy Citrix Solutions – Virtual Apps, Netscaler
Maintain your infrastructure
Proactive Monitoring
Remediation
User Experience Accessing Apps
Nutanix Managed Services
Deploy Clusters
Deploy DR solutions
Manage Nutanix Environment
Proactive Monitoring and remediation
Hosted and Cloud services
Virtual Servers, Desktops, and Applications
Hosted Computing
Quick Book Hosting
Our Partners Numbers that matter
2400+

PROJECTS COMPLETED

100+

SKILLED RESOURCES

10+

INDUSTRY SERVED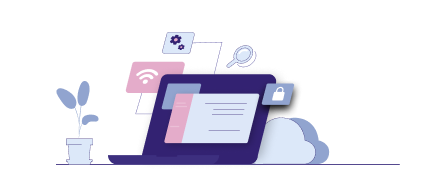 The industries we've worked for
Real Estate
Media and Entertainment

Fintech

Healthcare

Retail

Telecom

Automotive

Government

Edtech

Manufacturing

Travel and Logistics

E-Commerce